ILBA 45th Annual Conference & Pre-Conference Log Building Workshops
Description
ILBA 45TH ANNUAL CONFERENCE AND PRE-CONFERENCE WORKSHOPS

This is the first ever ILBA conference in Europe bringing together log builders and massive wood artisans and suppliers from around the world.
Share, Learn, Discuss all aspects of the Log Building Industry
---
CONFERENCE HIGHLIGHTS

Learn about new Techniques, Tools, Fasteners, Finishing, Methods, Thermal Properties, and much more!
Take part in the Trade Show and Sponsor Exhibition, Auctions, Tours, Log Builders' Games.
https://logassociation.org/conferences/
Registration Discount until August 1. Register today!
---
ILBA 45th ANNUAL CONFERENCE - SEPT. 20th - 22nd
located at the KURHAUS, in BAD WILDBAD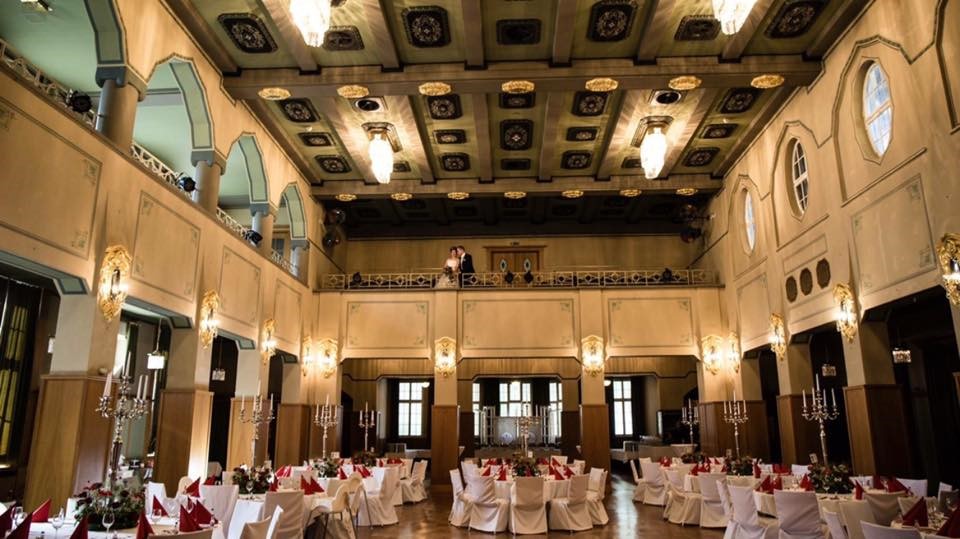 The conference proceedings, along with our Trade Show and Sponsor Exhibition, will be held at the Kurhaus in Bad, Wildbad with many accommodation options within a short walking distance.
Full Conference Schedule will be available soon from the ILBA website https://logassociation.org/
THE ILBA ANNUAL GENERAL MEETING WILL TAKE PLACE DURING THE CONFERENCE
---
Arrive early and join A SPECIAL MANUFACTURING TOUR and LUNCH on Thursday, Sep 19 from 10a-6p

Tour of Rombach Nurholz Dowel Laminated Plant & Lunch
This is an exciting opportunity to visit and tour a Dowel Laminated Plant and join fellow log enthusiasts for a hearty lunch. (Transportation to and from the Dowel Plant is your responsibility) Space is limited, upon registration, indicate your preference to attend the tour.
(This event is Sponsored by Rombach Nurholz)
---
MEET AND GREET Thursday evening in the Foyer of Kurhaus for Wine & Cheese and Early Registration!
---
CONFERENCE ACCOMODATIONS

Conference Attendees are responsible for booking their own accomodation. Please visit:
Bad Wildbad Tourist Bureau: https://www.bad-wildbad.de/
Accommodation Page:
https://www.bad-wildbad.de/urlaubsziel-schwarzwald/unterkunftssuche/ (German)
https://www.bad-wildbad.eu/black-forest-where-to-stay/searchaccomodation/ (English)
https://www.gaestehaus-kuehnle.de/ (Family-style apartments)
LOCAL ATTRACTIONS
There are many beautiful sights to see in this area of Germany, visit Bad Wildbad Tourist Bureau: https://www.bad-wildbad.de/ for local attractions.
---
SPONSORSHIP AND PROMOTIONAL OPPORTUNITIES
For Sponsorship Opportunities, visit our website at https://logassociation.org/conference-sponsorships/
Find out why you should become a member of the ILBA at https://logassociation.org/join-us/

---
ILBA PRE-CONFERENCE WORKSHOPS SEPT. 16TH - 18TH
Preceding the main ILBA conference gathering, three pre-conference courses and workshops are being offered. A learning opportunity not to be missed!
Pre-Conference Workshops will be held on the grounds of the Schwarzwälder-Hof Resort and Spa,
www.spacamping.de, a diverse and welcoming site in a quiet valley. Attendees will enjoy the venue as much
as the workshops.
Concurrent pre-conference training sessions will take place in the Black Forest Village of Seelbach, just an
hour away from the main conference site in Bad Wildbad.
Workshops are planned for log builders and crafters at all levels of experience.
WORKSHOPS
Course 1 - Notches of the World Sept. 17th & 18th (8:30 a.m. - 5:00 p.m.) (Class size 12) $300 CDN $198.84€
Covering the development and execution of particular notch styles according to their function, structural purpose, aesthetics, and cultural origin, the 2-day course will feature:
1. Dovetail notches
2. Saddle notches
3. Diamond notches
4. Square and lock notches
5. Scandinavian notches and others

George Fuller and Nick Berwian, www.northmen.com, will be demonstrating these techniques. The workshop is open to intermediate and experienced builders.
Course 2 - Traditional French Layout Techniques - Sept. 16th - 18th (8:30 a.m. - 5:00 p.m.) (Class size 10-12) $380 CDN $251.86€

Master carpenter/compagnon Patrick Moore will teach the well-defined French woodcraft skills. Participants will learn to apply historic layouts established by L'Art du Trait (the art of the line) to resolve compound timber joinery tasks without the use of algebra, trigonometry or complex mathematics. Experienced wood crafting skills are required.
Course 3 - Hybrid Log Joinery Techniques - Sept. 16th - 18th (8:30 a.m. - 5:00 p.m.) (Class size 10-12) $380 CDN $251.86€
Gerald David and Nicholas Berwian, both zimmermann as well as North American-style log crafters, will be covering the nuances of scribed joinery and laser referencing when marrying timbers to log post and beam construction. Previous experience in log and timber joining plus chainsaw notching competence is an asset.
Course 4 - Mitered Truss Construction - Sept. 16th - 18th (8:30 a.m. - 5:00 p.m.) (Class size 10-12) $380 CDN $251.86€
A repeat performance of this ever popular 3-day workshop will focus on:
1. Understanding the concept of treen joinery
2. Truss layout
3. Connecting structural round logs with mitered notches
Robert Chambers, author of the Log Construction Manual, will teach the course. It is an advanced
class requiring previous log and/or timber notching experience.
---
Special Dinner Wednesday, Sept. 18th.
The ILBA will host an Oktoberfest celebration at the Glatze Mühle, www.muehlenmuseum-schwarzwald.de. This historic water-powered saw and grist mill dating to 1746 is now a museum and restaurant. This is open to all Conference Attendees. Please see Event Registration Page.

Enrollment is limited for the Pre-Conference Workshops. Register today!
---
PRE-CONFERENCE WORKSHOPS ACCOMMODATIONS

Accommodation choices include an onsite campground, shared log cabins and beautifully appointed
guestrooms in a modern handcrafted log hotel. (see registration page for booking accommodations)
Accommodation includes all meals and coffee breaks Monday through Wednesday afternoon as well as 1.5 hours each day complimentary sauna and spa access: (choose & book upon course registration)
Hotel room:, single or double: 96.25€ per person/per night $146.25 CDN
Group log cabin accommodation for 8 men: 76.25€ per person/per night $115.85 CDN
Camping option: 66.25 per person/per night $100.68 CDN (must provide own camping equipment i.e. tent, trailer)
The spa and wellness center onsite will call to you at the close of each day!
---
REFUND POLICY
All Conference Tickets are refundable 30 days prior to the date of the event, subject to a $50.00 CDN Administrative Fee.
CONFERENCE PROCEEDINGS WILL BE IN ENGLISH

Groups of attendees whose English comprehension is limited are encouraged to coordinate with someone in their native language for translation or bring an Interpreter. The Conference Committee will try to facilitate Interpreters whereever possible. Please contact the Association if you have any questions.