Description
About the Film
A riveting meditation on resilience in the face of disaster, Illusions of Control unfolds in landscapes irrevocably shaped by human attempts to dominate them. Five women confront unbearable crises: Silvia searches for her missing daughter in the deserts of northern Mexico; Yang attempts to hold back the expanding desert in China; Kaori mobilizes mothers as citizen-scientist to monitor radiation in Fukushima, Japan; Stacey builds on Indigenous knowledge to confront toxic legacies in Yellowknife; and Lauren stands at the crossroads of a serious health crisis in Chicago. Each story reveals surprising ways to live on, and reimagine life in the ruins.
Director: Shannon Walsh; Writer: Shannon Walsh
Ms. Walsh will be available for a Q&A following her film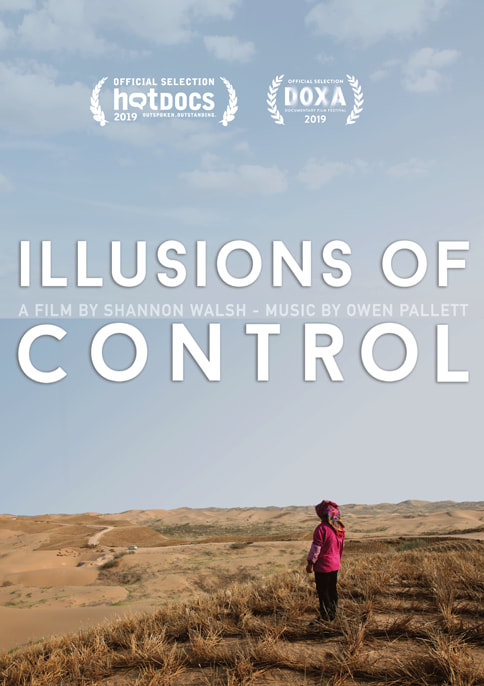 Organizer of Illusions of Control — 2019 Zonta Film Festival, Saturday
The Zonta Film Festival is one of the only film festivals in Canada that exclusively showcases female filmmakers.
Zonta Film Festival advocates for the empowerment of women, creates awareness of the challenges and limitations that continue to be experienced by women, and inspires all of us to do what we can to assist in our local and global community.
Supporting ZFF makes a difference: ALL proceeds from the will be donated to local non-profit and charitable organizations that are dedicated to improving the quality of life for women.
In the past ZFF has supported House of Friendship Girls Leadership Program, Victim Services of Waterloo Region, Carizon Family Relocation Project, Community Justice Initiatives Stride Circles, Monica Place and Women's Crisis Services of Waterloo Region.