iLunch 12.1-Your Secret is Safe! Digital Data & Privacy in Kids Interactive

Wednesday, 25 September 2013 from 11:30 AM to 2:00 PM (EDT)
Event Details
iLunch is a monthly series exploring topics in interactive digital media. iLunch 12 centres on the theme Make Your Mark. Whether you're looking to get a foothold in the industry or move an established career to the next level, iLunch 12 will provide insights and strategies to help you make your mark in interactive digital media.
Due the the popularity of past editions of iLunch, we've increased the number of sessions from 5 to 7 this year. Your ticket includes lunch, panel discussion, Q&A and networking time.
11:30 Doors Open/pre-event networking
12:00 Lunch
12:25 Introductory remarks
12:30 Panel Discussion
1:30 Q&A
2:00 Event wrap & post-event networking

Session Description
The often non-obvious, specific and detailed high-standard changes that have been implemented south of the border affect you as a producer of children's interactive digital media. This session is a "must-see" panel outlining what producers, developers and company owners need to know to be compliant with COPPA and other practical advice for navigating new privacy regulations for kids' IDM. Featuring a data-rich discussion about best practices in children's media privacy laws as they relate to ethics and privacy when you are developing kids products for international distribution, this session will also feature a live website mini-audit as a case study to illustrate and identify the common pitfalls and challenges you will likely encounter and a lively discussion followed by Q+A with the audience.
Who is this session for?
If you thought this is just for those creating content for children under 13, you would be wrong! Your product or service needs to comply with the new regulations, even if you are not targeting children. Because if a child can use it, they probably are!
Speakers
Debbie Gordon, Director, kidsmediacentre

Debbie Gordon is the Director of the kidsmediacentre (kmc) at Centennial College's School of Communications, Media and Design. Working in partnership with the College's post-graduate Children's Entertainment Program and ECE Lab Schools, the kidsmediacentre functions as a think tank and research centre serving the children's media industry in Canada, Debbie oversees a myriad of research projects for the centre including user testing and market research of children's properties, applied research (accessing federal and provincial grants to partner students with industry) and social science research that explores children's media futures.
Prior to establishing the kmc, Debbie worked in the advertising and marketing industries for 20 years building brands and coordinating market research for a number of Tier one companies (Unilever, Hershey, Heinz,Fairmont, Alberto Culver, TDTrust, Bermuda Tourism, etc). Debbie has helped design digital, corporate social responsibility (CSR) practices for a number of companies including Microsoft, Universal Studios, Xbox, the Ontario Government and Dove (Self Esteem Fund). In 2001, she created her own media and digital literacy consulting practice called Mediacs, designing and teaching media literacy curriculum to children, parents, and educators. She has helped the Ontario provincial government and school boards develop digital and cyberbullying best practices.
James Kosa, Partner, Deeth Williams Wall (DWW)

James practices in the areas of information technology and intellectual property law. James's particular areas of expertise include the protection and exploitation of computer and software technology, IT and IP licensing, and dispute resolution. He regularly advises on software and systems licensing, and outsourcing and development agreements. He assists clients with privacy, open source, and cloud computing issues as well. James acts or has acted as technology counsel to technology companies in a wide variety of high technology fields, including for a national mobile phone company, a cloud computing start-up, a national telecommunications company, a video game company, and a number of software development companies servicing the pharmaceutical industry. In the telecommunications industry specifically, James has assisted in negotiating outsourcings, technology licenses and content licenses used to implement wide area networks, provide passive and interactive content for satellite and mobile platforms, and provide for custom software and hardware development for specific, niche applications.
Celeste Rollason-Szalai, Researcher, Graduate Children's Entertainment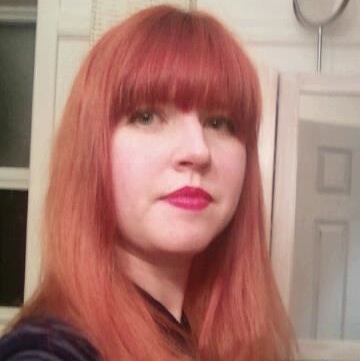 A graduate of the Children's Entertainment: Writing, Production and Management post –graduate Program at Centennial College, Celeste Rollason-Szalai is an emerging professional in the interactive and gaming space. In addition to her media training, Celeste comes from a background in early childhood education and technical theatre production, with more than 10 years' experience working as an instructor and stage director of children ages 3-12.
Celeste worked as a Researcher for Centennial College's kidsmediacentre, working on An Ethical Framework for Marketing and Monetizing Digital Media Content for a 'Self-Published' Children's/Youth Audience. She is currently working as a freelance researcher with TVO and as an auditor for the Certification and Safe Harbour Program at Privo out of Washington D.C., ensuring websites and apps are compliant with the Children's Online Privacy and Protection Act (COPPA).
Denise Tayloe, Founder, President and Chief Executive Officer, Privo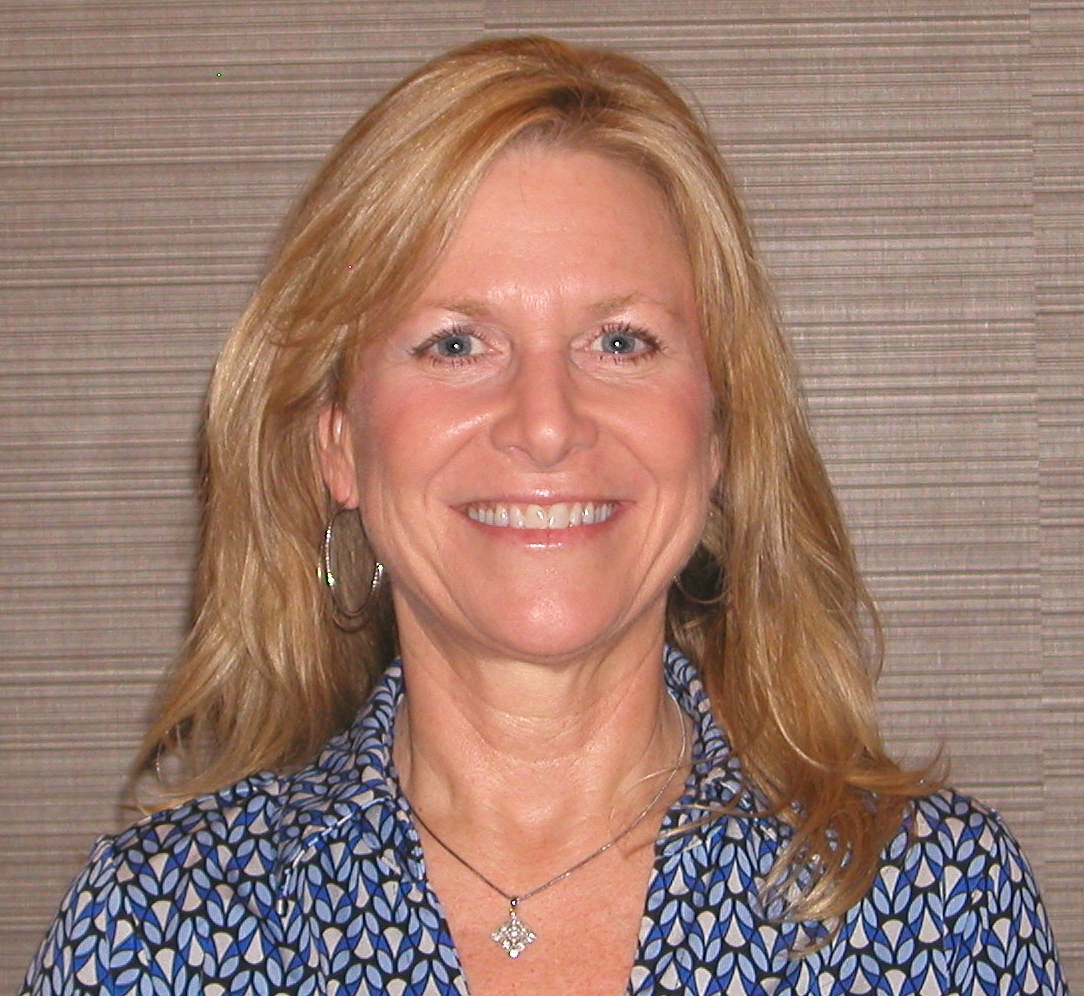 Denise G. Tayloe is a recognized leader and authority in permission and identity management with more than 20 years experience in business development, sales, finance and the development of companies innovating and providing business and technology related services. Ms. Tayloe co-founded Privacy Vaults Online, Inc. d/b/a PRIVO, in early 2001, a Federal Trade Commission recognized independent safe harbor certifier of companies' compliance with the Children's Online Privacy Protection Act (COPPA). With PRIVO, she helps consumers manage their digital identities and provides consultation and software solutions that help companies effectively interact with children while in compliance with international laws. PRIVO bridges the gap between the competing privacy and commerce interests of consumers and businesses, with a special focus on the protection of kids' privacy. Some of Denise's clients include Moshi Monsters, Toca Boca, LEGO Group, Barnes and Noble, Stardoll, NASA, KidzBop and Everloop to name a few.
 
Ms. Tayloe has been an invited speaker at conferences regarding children's privacy issues across the globe, and has been published in numerous publications. She has also conducted private workshops to help companies understand the intricacies of COPPA and how to maintain customer relationships within legal boundaries. 
Blair Powers, Partner, Producer & Online Creative Director, Sinking Ship Entertainment

Blair Powers, 31, is a partner and founder of Sinking Ship Entertainment. He heads up the growing new media division of the company since its launch in 2002.  Blair has created award-winning interactive companion websites for many Sinking Ship series including "Are we there yet?: World Adventure" which contains over 60 interactive games for kids, "Roll Play" and "This is Daniel Cook" – winner of the Prix Jeunesse web award.  He also acts as executive producer for all Sinking Ship TV series and works to develop and finance new TV series and web properties. Blair began his career after graduating from the School of Radio and Television Arts at Ryerson University in 2002.
When & Where

Ontario Investment and Trade Centre
250 Yonge Street
Toronto, ON M5B 2L9
Canada

Wednesday, 25 September 2013 from 11:30 AM to 2:00 PM (EDT)
Add to my calendar