Imagine: A Black & White Affair
Description
On Saturday, November 18th, Almost There Foster Care, One Love Pit Bull Foundation, and Project PAL AZ will be joining together for what promises to be an incredible evening for our community.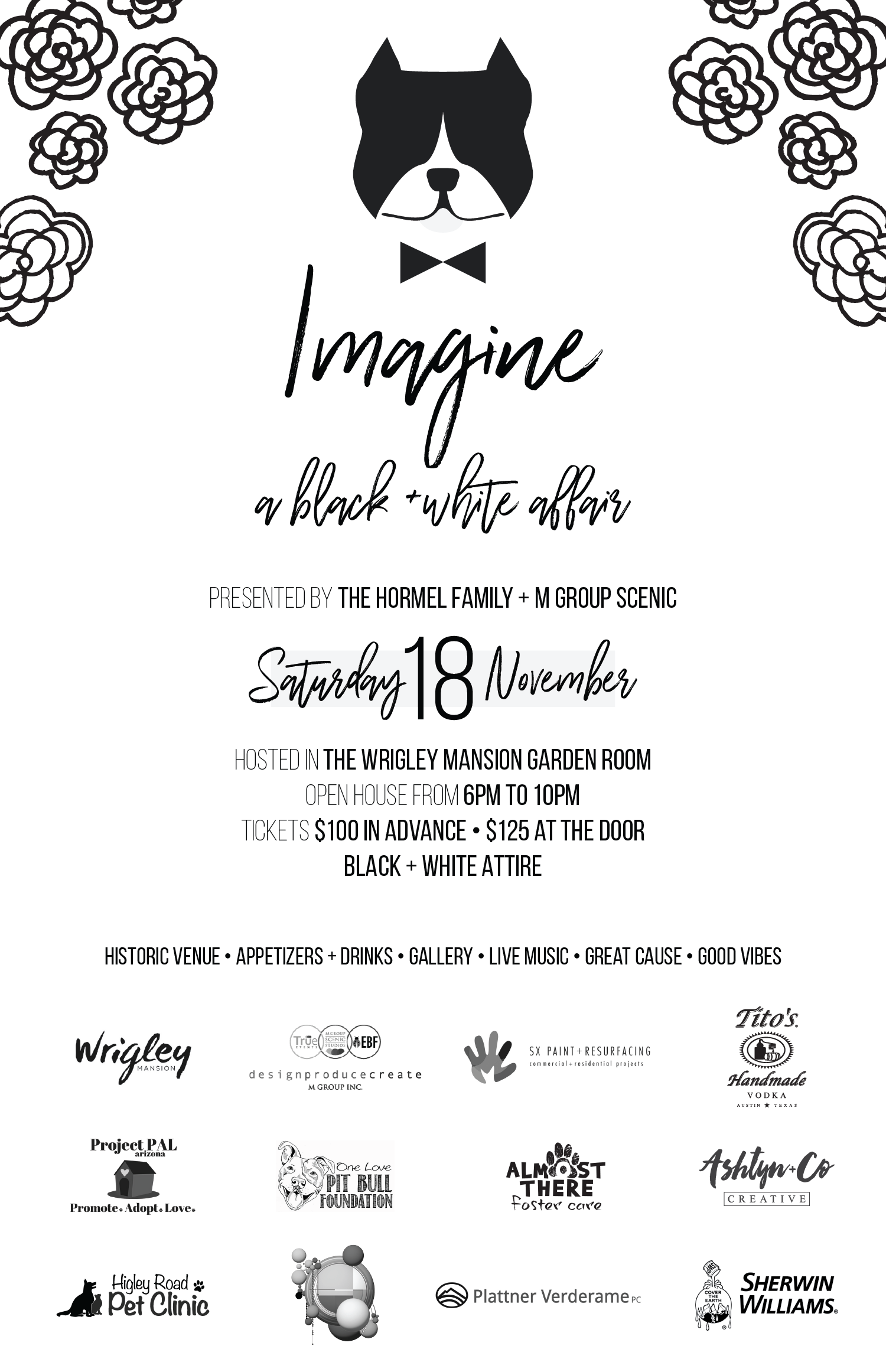 Organizer of Imagine: A Black & White Affair
ATFC specializes in large-breed pregnant dogs and their pups who need time and space to grow and become socialized. Our dogs have significant social time with adults, children and other dogs, and we provide them with training. ATFC is determined to give you all the information we know about our dogs so we can help find the perfect match for you. All of our dogs are altered, microchipped, and up-to-date on vaccines prior to adoption.

One Love Pit Bull Foundation is a nonprofit organization that advocates for pit bull type dogs with a focus on shelter enrichment, community outreach, public education and sterilization. Project PAL AZ is a fundraising and social program within the One Love organization.