Location
El Cortez
8230 Gateway Boulevard
Edmonton, AB T6E 4B2
Canada
Refund policy
Refunds up to 1 day before event
Description
WHAT IS THIS EVENT?
To support Imagine Okuda, a fundraiser for Edmonton's largest public art mural, we're putting on a special Instagrammable Walls of Edmonton Photo Walk in Old Strathcona that ends with brunch at The Holy Roller! (The Holy Roller is part of the Merchant Hospitality Group, which owns El Cortez Mexican Kitchen & Tequila Bar and Have Mercy Southern Table & Bar).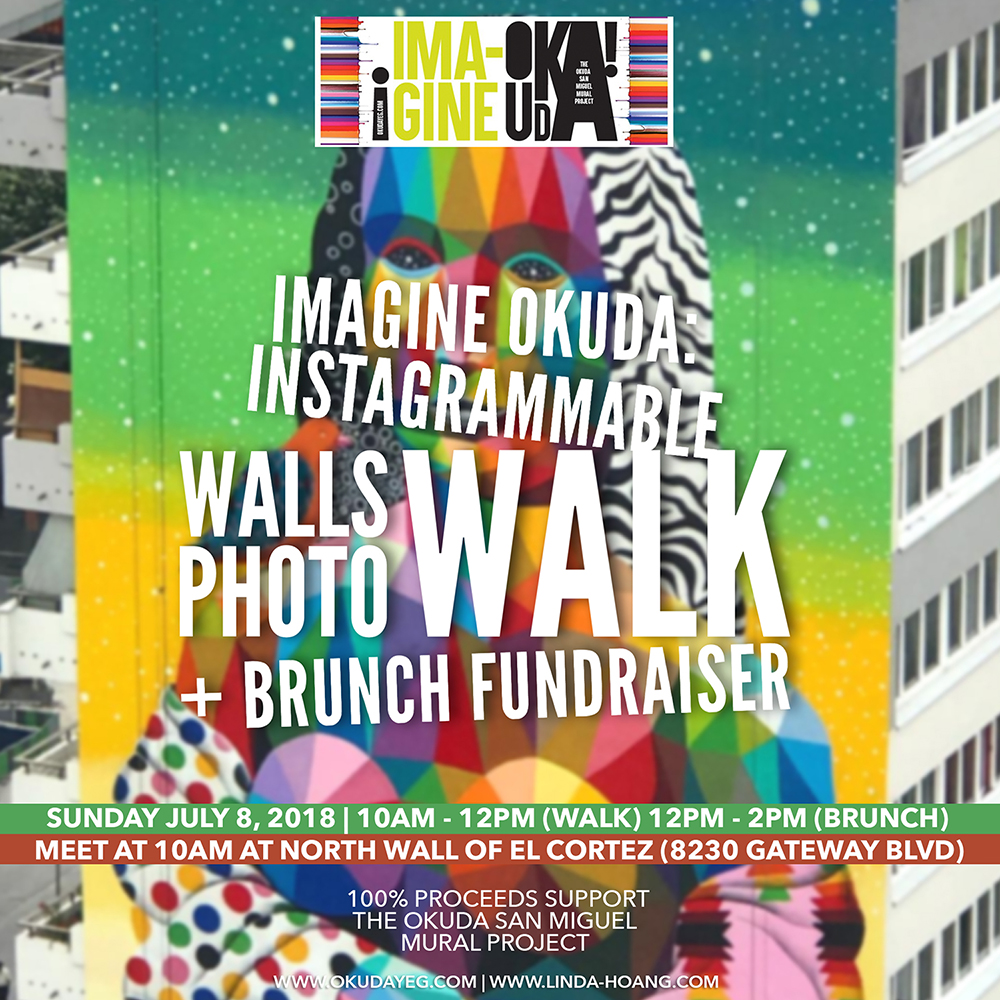 On this special Instagrammable Wall Photo Walk, we'll meet at the north wall of El Cortez (8230 Gateway Blvd.) at 10 a.m. on Sunday, July 8, 2018, and walk to several Instagrammable Walls of Old Strathcona, stopping to take photos along the way! Our last wall stop will be at the proposed site of the 6-foot Okuda mural, where you'll hear from project organizers about why they want to bring the talented artist Okuda San Miguel to Edmonton to create the city's largest public art mural, before we head inside for brunch!
100% of proceeds from this fundraiser walk + brunch will go to support the Imagine Okuda Project.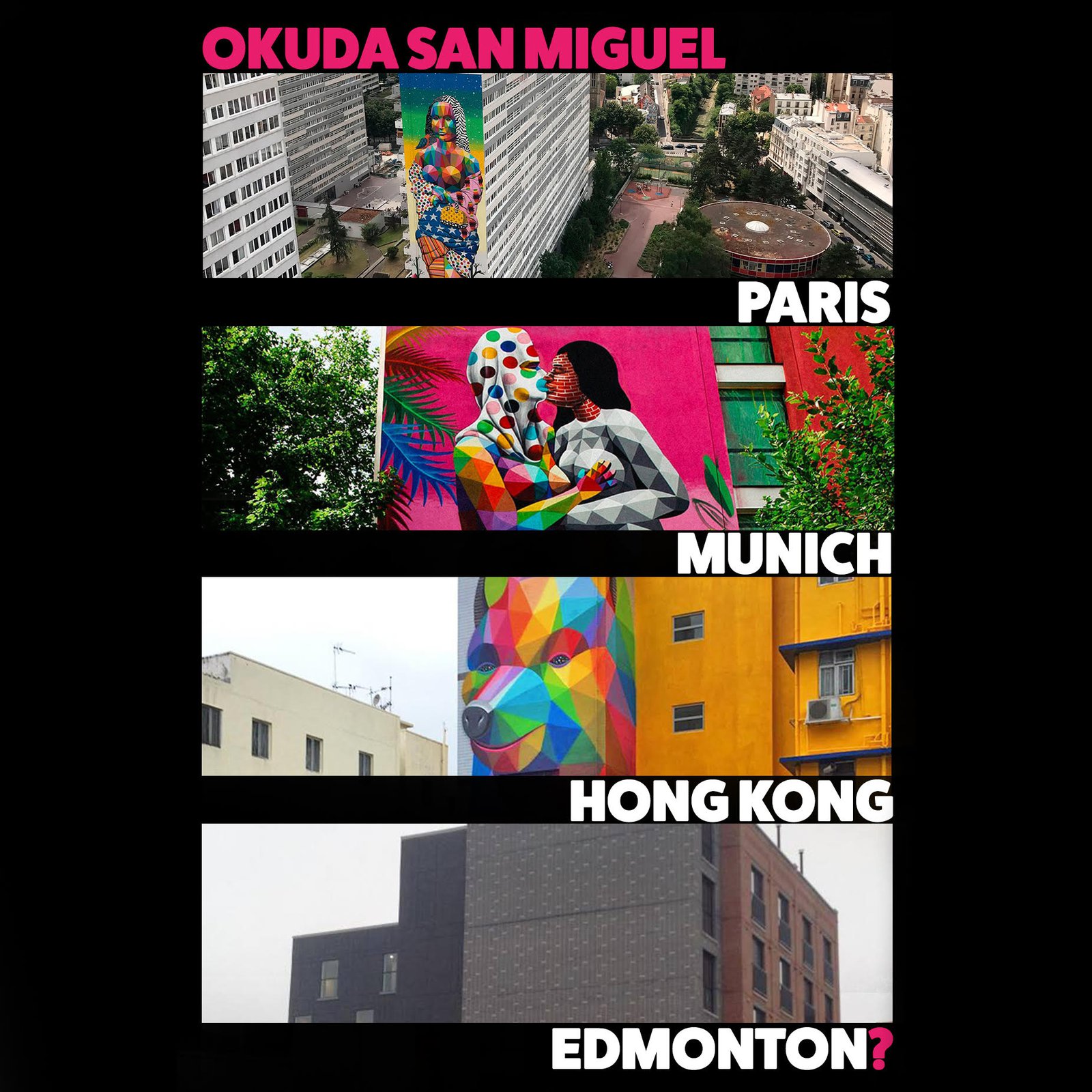 EVENT DETAILS
Sunday, July 8, 2018
Meet at 10AM at the north wall (parking lot) of El Cortez (8230 Gateway Blvd.)
Walk from 10-12 p.m. (around Old Strathcona)
Brunch from 12-2 p.m. (at Holy Roller)
Cost: $40 Walk + Brunch or $15 WALK ONLY (must pre-purchase via Eventbrite)
Spots are limited, please book your spot today!!
BRUNCH MENU
2-course brunch menu - included with your $40 walk + brunch ticket
MAIN (choose between 3 options):
Prosciutto Eggs Benedict-Served on Pizza Dough with Crispy Potatoes, Spring Salad
Hollandaise Asparagus Eggs Benedict- Served on Pizza Dough with Crispy Potatoes, Spring Salad
Hollandaise Vanilla Chia Pudding – House Muesli & Fresh Berries (gluten-free)
DESSERT:

Various housemade chocolate truffles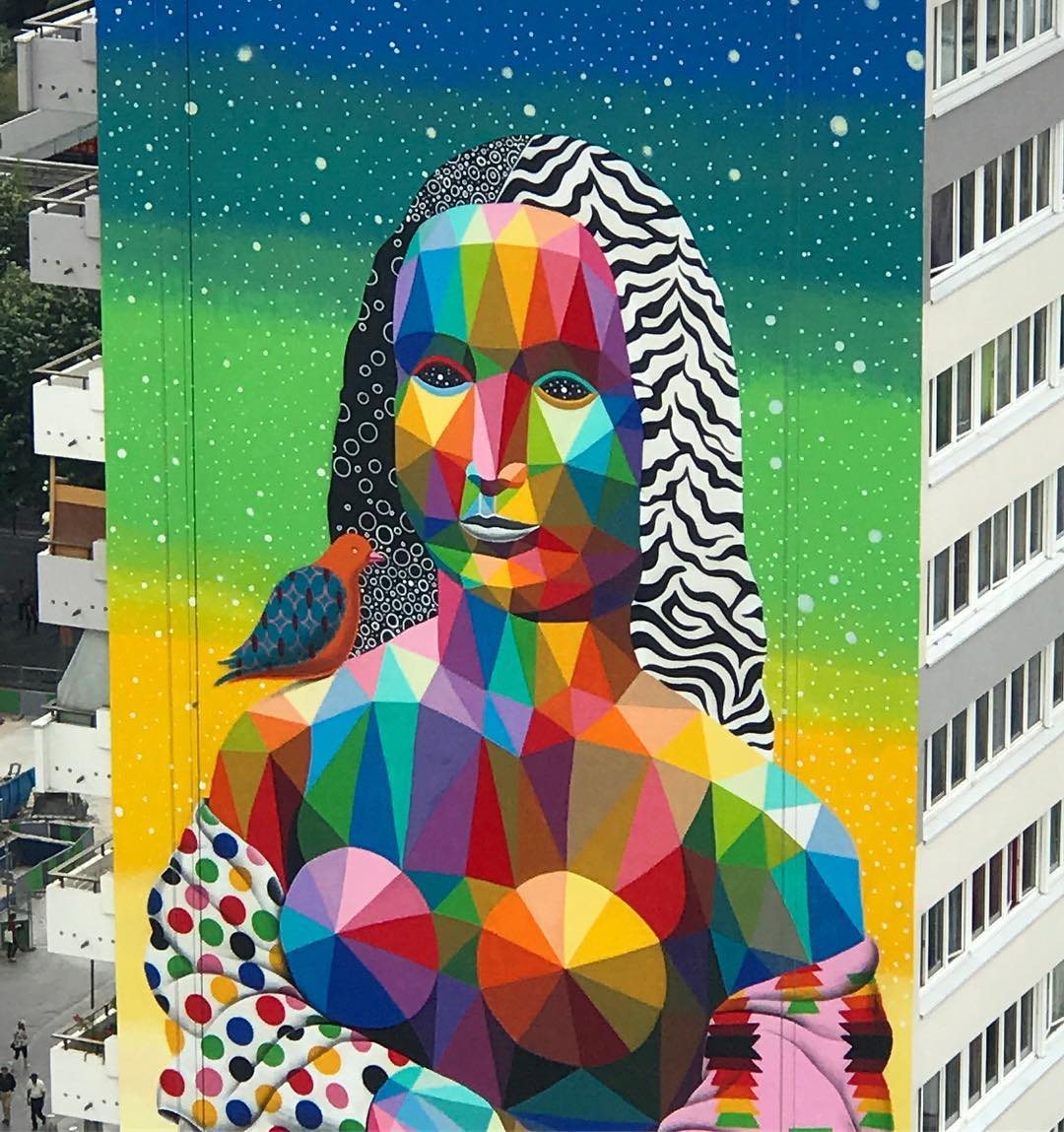 WHAT IS AN INSTAGRAMMABLE WALL?
An Instagrammable Wall is an interesting-looking wall that makes a great backdrop for a photo of yourself or your friends. The 'Instagrammable' quality, just means that it looks nice and is something you'd want to share on social media. Instagrammable Walls can be mural walls (and in the case of the Okuda San Miguel Mural Project—it will be a really wicked mural!), or bold, colourful walls, graffiti walls, interesting textured-walls – you name it. Instagrammable Walls add beauty to a city, and attracts people to a location that might otherwise not be frequented. It can often surprise you just how many Instagrammable Walls there are in neighbourhoods you may have visited lots before and never noticed!
WHAT ARE THESE INSTAGRAMMABLE WALL WALKS?
Linda Hoang (@lindork), an Edmonton blogger (at linda-hoang.com), has organized several Instagrammable Walls of Edmonton Photo Walks since 2017. These walks have taken place in downtown, 124 Street, Chinatown, Old Strathcona, and Alberta Avenue. Typically these walks are free, and everyone is welcome to just show up! But for the purposes of this Okuda project fundraiser (which includes brunch!) we are asking participants to donate $40 to participate in the walk AND brunch, or just $15 to participate in the walk.
Only those who have donated will be able to attend this walk.
ABOUT IMAGINE OKUDA
The Merchant Hospitality Group and its supporters imagine an Edmonton full of vibrancy, creativity, and inspiration. Public Art inspires, widens perspective, and stirs thought. It reminds us that anything is possible and to follow our dreams.
"We want to contribute to the artistic development of Edmonton. Our latest initiative is the commissioning of a 6 storey mural in Old Strathcona by renowned Spanish artist Okuda San Miguel. His work can been seen in the streets and galleries of some of the most progressive cities in the world including Paris, Munich, and Hong Kong - it is amazing the Edmonton is next! We are so grateful for your support of this project and look forward to having you dine with us!"
Edmonton is a large canvas. It's time to colour it in.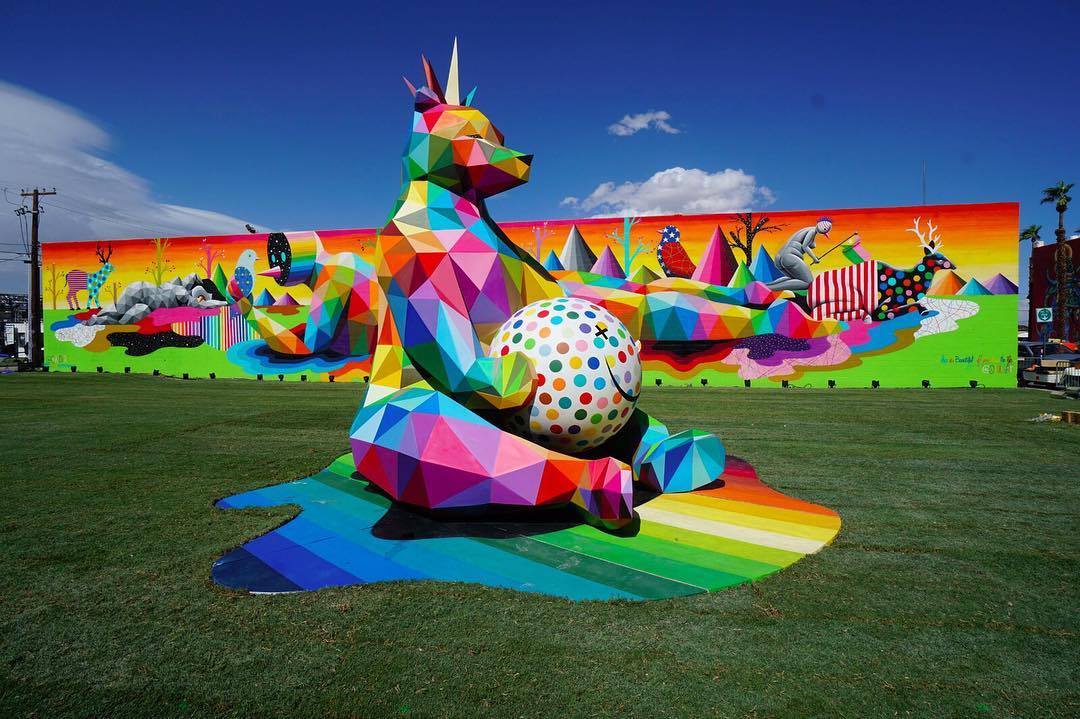 Another great piece from Okuda San Miguel!