Multiple Dates
Imaginetic Game Club
Imaginetic Game Nights are a fun, and easy approach to seeing games in a different light.
About this event
1812: The Canadians are Coming, the Canadians are Coming!
June 30 at 7pm EDT we will explore another Academy Games hit game: 1812! Join us the day before Canada Day and see how history can be turned!
Imaginetic Game Nights are a fun, and easy approach to seeing games in a different light. Using off-the-shelf games, we will explore how games and their mechanics can be used to spur thought, drive analyses, and become a proving ground for training.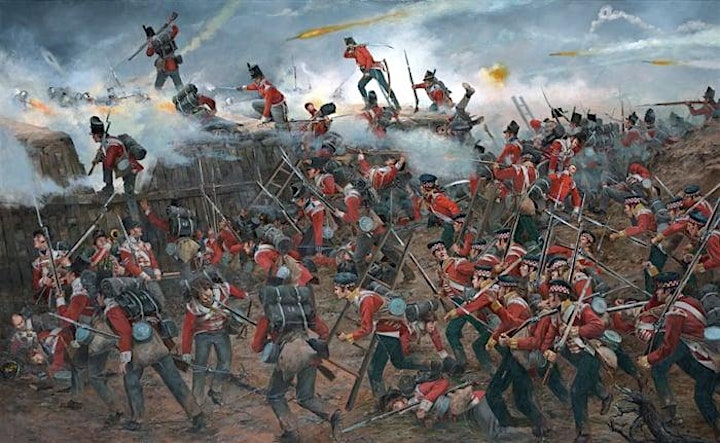 War of 1812, (June 18, 1812–February 17, 1815), conflict fought between the United States and Great Britain over British violations of U.S. maritime rights. It ended with the exchange of ratifications of the Treaty of Ghent.
The most enduring international consequence of the war was in the arbitration clauses of Ghent, perhaps the treaty's most important feature. Its arrangements to settle outstanding disagreements established methods that could adapt to changing U.S. administrations, British ministries, and world events. There lay the seeds of an Anglo-American comity that would weather future disagreements to sustain the longest unfortified border in the world.
Organizer of Imaginetic Game Club
Imaginetic is a leader in the design and promotion of Serious Games for a diverse range of industries including defense, education, science, healthcare, emergency control, urban planning, engineering, and politics. The company also provides hands-on simulation-based training sessions, which promote and reinforce behavioural learning in a cost-effective, controlled and safe environment.
Led by Tom Fisher, expert in the area of simulation-based training with over 30 years experience in scenario and games development and facilitation, sessions leverage existing or bespoke games that can be customized to deliver practical, field-based, interactive learning environments, tailored to participants' industries, professions and roles.
Founded on the premise that experiential education bridges the gap between theoretical learning and real-world experience, the sessions foster accessible learning by integrating traditional classroom work with complex and dynamic scenarios that allow participants to confront demanding scenarios in a safe and fiscally responsible setting.