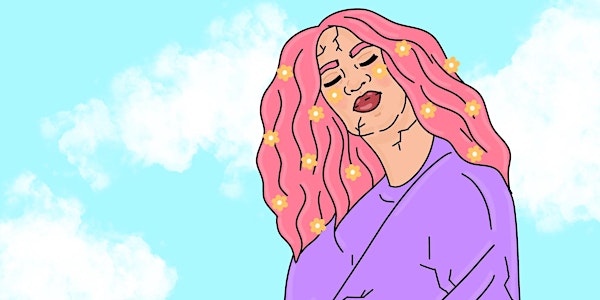 Imagining Accessible Worlds
Event headliners will consider how disability and rehabilitation research can imagine and build accessible worlds.
About this event
Persons with disability face architectural, technological, informational, and attitudinal barriers, enacted in policy and practice, that hinder their full and equal participation in their communities. Learn from leaders in disability support and advocacy how to mobilize disability research to meet and exceed accessibility standards—to build spaces and services that meaningfully anticipate embodied and mental differences.
This event is Part Two of the four-part virtual speaker series Advocates Assembly: Disability Research from the Ground Up, hosted by Ontario Tech University's Institute for Disability and Rehabilitation Research. The series will connect Institute researchers to community-based contacts and research principles, and will introduce Institute research to the wider disability justice seeking community. In this series disability justice activists and disability-centred service providers will speak to the lived experiences, in-community conditions, and most pressing needs of disability populations, in an effort to frame the future of disability and rehabilitation research.
Live captioning and ASL translation provided. Open to community. Register at no cost for virtual meeting link.
Contact Jen.Rinaldi@ontariotechu.ca to confirm you will make use of ASL interpreters.

Descriptions of four labelled images, left to right: 1) Jennifer Chambers - white woman wearing red glass, with light wavy hair in a collared shirt , smiling wide; 2) Maggie Doherty-Gilbert- White woman in black top with red hair in bob with a gold necklace smiling; 3) Kathleen Odell - white woman with glasses and dirty blonde hair and side bangs, wearing a black caridgan and floral top, smiling ; 4) Fram Odette - white woman with glasses and short hair, wearing a green shirt, smiling warmly.
Jennifer Chambers:
Jennifer Chambers is founder and Executive Director of the Empowerment Council (EC), Systemic Advocates in Addictions and Mental Health. The EC is a voice for service users in the mental health and addiction systems. She is also Community Co-Chair of the Mental Health and Addiction Advisory Panel of the Toronto Police Services Board. She has testified at numerous inquests into the deaths of people with mental health issues in encounters with police, and facilitated the party standing of the EC at inquests. She has served as an expert witness at Human Rights Tribunals examining cases where Black race, perceived mental health issues, and police use of force converge. She is currently engaged in interviews with Black service users in the forensic mental health system about their perceptions of that system.
Maggie Doherty-Gilbert:
Maggie Doherty-Gilbert is hard of hearing and has an intensive knowledge of the impact of hearing loss both personally and professionally. Maggie has provided outstanding leadership in the non-profit sector for over 40 years. Maggie is passionate about accessibility for the most vulnerable in our community. Maggie is an innovative and respected leader with an excellent ability to create a strong shared vision. Maggie advocated throughout and beyond her tenure at Canadian Hearing Services with local politicians, hospitals, health care facilities and municipal services resulting in new approaches in services to ensure the environments became accessible those with a hearing loss. She believes and advocates for accessibility for all services. She established diversity outreach (CE LHINS) as a strategic direction resulting in increased outreach and service to the Chinese and South Asian communities. Throughout her work with the Peterborough Elder Abuse Network, Peterborough Council on Aging, Abuse Prevention of Older Adults, City of Peterborough Accessibility Advisory Committee and Durham Deaf Accessibility Committee she was actively involved in numerous projects to remove barriers for anyone with a hearing loss. Some of her focus included accessible town hall meetings, barrier free events, AODA legislation, visual smoke alarms and transportation. In addition, she provided education and training for police, hospitals, emergency response teams, visual smoke alarms, transportation accessibility, 911 and captioning. Currently Maggie is the Executive Director with Durham Deaf Services. Maggie is reaching out to the most vulnerable in the Durham region and developed a data base of those Deaf seniors requesting support, education or intervention. Maggie is working tirelessly to access much needed funding that will allow Durham Deaf Services to provide education to Deaf and hard of hearing seniors.
Kathleen Odell:
Kathleen Odell joined ILNS following her departure from the role of Program Manager of the Attendant Service Application Centre (ASAC) at the Centre for Independent Living in Toronto (CILT). Kathleen has an advanced understanding of the barriers encountered by people with disabilities negotiating housing and attendant services. She understands attendant services as not only a job but a passion. She has supported consumers to obtain nurturing and parenting assistance and to find appropriate attendant services and realize dreams of attending post-secondary school. Kathleen grounds her professional practice in an anti-oppressive framework that recognizes the importance of personal autonomy while promoting the Independent Living philosophy in a cross-disability context. Kathleen is a strong proponent for autonomy and choice for all people with disabilities and has been serving as a volunteer Director on the Independent Living Canada Board of Directors since 2019.
Fran Odette:
Fran Odette is a feminist and disability rights activist for 25+ years, with a focus on the intersections between gender, disability and sexualities. Fran brings a wealth of knowledge on the issues for survivors of gender-based violence through her research, writing and programming in agencies working to end violence against women. Fran worked in services focused on gender-based violence, particularly on violence against women and children with disabilities. In addition, Fran has worked on issues related to disability and sex-positivity, providing training to sexual health providers and people with disabilities. Much of Fran's activist work has been in collaboration with agencies that work with marginalized communities, including engagement and collaborative work within women's shelters, homeless shelters, legal and counseling services in the GTA and across the province. As a trainer/educator, Fran's work has been supporting service providers in building capacity to make the linkages needed to ensure that persons with disabilities, inclusive of gender identity and sexualities to have access to services. Fran co-authored with Cory Silverberg and Dr. Miriam Kaufman, a book entitled The Ultimate Guide to Sex and Disability — For All of Us Who Live with Disabilities, Chronic Pain and Illness (*Cleis Press). Fran teaches at George Brown College since 2008 and is faculty in the Assaulted Women and Children Counselor Advocate Program, Social Service Worker Program and Liberal Arts and Sciences. She co-developed and teaches two critical disability issues courses entitled Disability Discourse: The Experienced Life and Discourses in Disability: Implications for SSW Practice.
Description of banner image: a drawing of a woman wearing a baggy purple sweatshirt and jeans, sitting in grass. The sky is clear with some soft clouds. Her eyes are closed. There are flowers in her wavy pink hair and cracks across her skin and clothes. The art for this page was created by @rana.theartist. All the links to shop her work are on her page.