Description
How people make a living today is dramatically different from 10 years ago. As careers have evolved, some people find exciting opportunities, while others face confusing uncertainty.
FreshBooks want to empower you to navigate and understand this new economy!
#imakealiving is different because it is part education, part group therapy. After our last four cities, we know the best experts are those that can identify the unique set of problems that come from being a small business owner in they hometown. So we have assembled some amazing local people to speak about some of their experiences and kick the conversation off right.
We may not have all the answers but we've landed on some great insights from our previous events and our goal is to do the same in Austin , We look forward an open an honest conversation September 13th.
Event: #imakealiving powered by FreshBooks.
When: Wednesday September 13th 8:00am - 11:30am

Where: Stubb's Bar-B-Q: 801 Red River St, Austin, TX 78701, USA
How much: Free! It's on us.
Our Guest Speakers
Spike Jones
Spike Jones is a results-proven communications professional specializing in digital and social media marketing. With 20 years of experience, highlights of his career include working at Brains on Fire; SVP of the Digital Customer Experience team at Fleishman-Hillard; Managing Director of Digital at Edelman and is currently serving as VP for the Strategy team at Spredfast.
More about Spike
Jackie Huba
Jackie Huba is the author of four best-selling books, including three on customer loyalty. Her book Monster Loyalty: How Lady Gaga Turns Followers into Fanatics was hailed by Publishers Weekly as "a thought-provoking, well-executed look at one of the biggest music sensations of this generation" that "deconstructs Gaga's strategies and offers advice on how to Gaga-ize any business"
More about Jackie
Chrystie Vachon
Chrystie Vachon is an Austin based serial entrepreneur who has made a career out of 'making money on the internet". When asked what she does for a living, "Whatever it takes" is usually her answer. In the last 10 years she's sold 6 websites, worked as a marketing consultant, a blogging coach and most recently set her sights on the direct sales company, Lularoe, where she currently ranks in the top 1% of the company.
New Speakers Announced:
Jeremy Tanner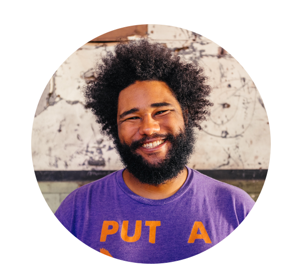 I love motorcycles, BBQ, suede shoes and first person bios. Based in Austin, TX and up to travel by plane, train, automobile, motorcycle, bicycle, longboard, snowboard, parachute or boat.
I work with growth stage startups, arming them with the same tools Uber, Airbnb, Spotify & Fitbit are using. Before that, I built applications and community for the connected car. Highlights included working with developers in London, Dublin, Detroit, New York, San Francisco, Las Vegas and Barcelona.
Chris Heuer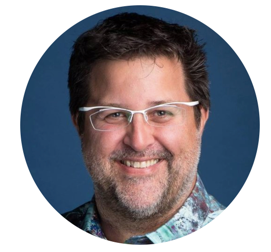 Chris Heuer is a Creative Catalyst with AdHocnium where he helps organizations optimize their ability to create value in a connected world. A futurist, serial entrepreneur and social do gooder, he wears many hats - a business strategist, community organizer, technologist, systems designer, creative communicator and product manager.
Today, Chris applies his skills and talents in experience design to deepening all stakeholder relationships, especially customers, partners and employees. He is currently working on a new book, "Ecosystem Thinking - Everything (and Everyone) Matters" (http://bit.ly/ecosystemthinkingintro).

MC/ Keynote by:
Saul Colt
Smartest man in the world. North America's best word of mouth marketer.
1 more to be announced soon!