Description
How people make a living today is dramatically different from 10 years ago. As careers have evolved, some people find exciting opportunities, while others face confusing uncertainty.
FreshBooks want to empower you to navigate and understand this new economy!
#imakealiving is different because it is part education, part group therapy. After our last six cities, we know the best experts are those that can identify the unique set of problems that come from being a small business owner in they hometown. So we have assembled some amazing local people to speak about some of their experiences and kick the conversation off right.
We may not have all the answers but we've landed on some great insights from our previous events and our goal is to do the same in Chicago , We look forward an open an honest conversation November 29th.
Event: #imakealiving powered by FreshBooks.
When: Wednesday November 29th 9:00am - 12:30pm

Where: The Second City Theatre: 1616 N Wells St, Chicago, IL 60614, USA
How much: Free!

Our Guest Speakers

Amanda Elliott: Writer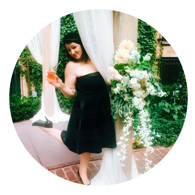 Amanda is the founder and head writer at the popular blog Windy City Cosmo. This is a place where entrepreneurs explore Chicago (with or without heels).
As part of her duties at Windy City Cosmo, Amanda builds and manages relationships with fellow bloggers and subject matter experts via social media and events. Interviews entrepreneurs involved with national startups and Chicago's tech space and spotlights event marketing through event write-ups in various industries including food and beverage, real estate, fashion, philanthropy, tech, and hospitality.
If there is something fun going on in Chicago she knows about it.
Leah Jones: VP of Health Care Engagement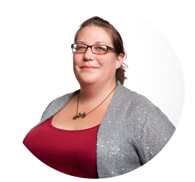 Leah leads the Health Care Engagement team for Olson Engage where the team seeks to build evidence-based communications plans that ultimately improve patient outcome
Leah joined Olson in 2011 to lead and manages the social and emerging media efforts across the agency. With the primary goal of connecting great content to the right communities,
Leah has launched Dunder Mifflin paper for Quill.com using the food truck phenomena, developed the philosophy that underpins Olson's quick win process, helped relaunch the Pizza Hut brand nationally and set Cap'n Crunch up on a date with super model Chrissy Teigan. Additionally, Leah has worked on UnitedHealth Group, higi, GoPro, Fitbit, TiVo, Sharp AQUOS, Cars.com, Pei Wei Asian Diner, Optima Batteries, Kraft Corporate, Johnson Controls, MillerCoors, Wrigley and Yoplait.
Billy Yost: Rockstar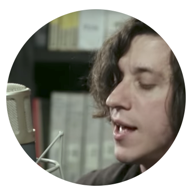 Billy is a rockstar. His band is The Kickback and their new album is Weddings and Funerals
John Siuntres: Radio/New Media Host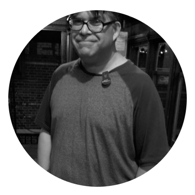 John has over 20 years of professional experience as a radio/new media host, reporter as well as a voice-over artist and audio producer.
In that time he has hosted The Word Balloon Pop Culture Podcast for 12+ years, he is the current Reporter at CBS Radio Chicago. 10 years at Hubbard Broadcasting WTMX WDRV & WSHE, 5 years at Sporting News Radio Network Northbrook, IL and 9 years at WSCR/WXRT Radio Chicago IL.

Caitlin Rosberg: Eisner Award winning, writing, knitting, tea drinking, baking machine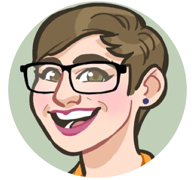 Caitlin Rosberg is an Eisner Award winning, writing, knitting, tea drinking, baking machine with all the requisite robotic enhancements. A regular at Ladies' Night at Graham Cracker Comics in the Loop, she's also an editor and counter-of-beans for the Ladies' Night Anthology. She serves as treasurer on the board of Chicago Nerd Social Club, with over 4,000 members and several major annual events. She contributes to the A.V. Club's bi-weekly Comics Panel and Paste Magazine's weekly Required Reading. She likes talking and writing about the importance of safe spaces in nerd culture, how to start your own ladies' night, independent publishing, and diversity in comic books
OUR HOST
Saul Colt