Description
#imakealiving is a community event that engages professionals through education, inspiration & connection. Plus, you'll get lots of actionable insights to take you and your business to the next level. This #imakealiving event features Emma McIlroy of Wildfang.

This keynote will give education, insights & inspiration to small biz owners, entrepreneurs & creatives. After the keynote the event opens up to the audience and you're given the opportunity to ask the speaker questions directly related to your business. FreshBooks is offering food, drinks, swag, free headshots & networking with like-minded individuals. A boozy networking social will be closing the event.

#imakaealiving LA

Emma McIlroy: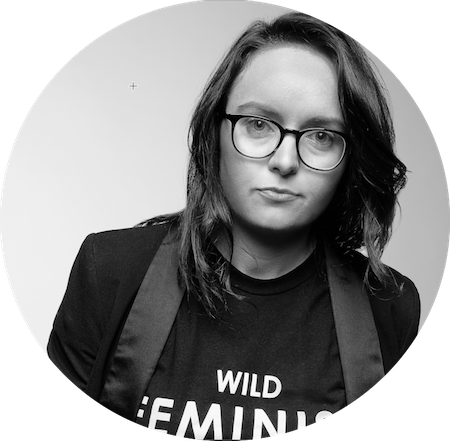 TEDx Talk | instagram: @irishem333 | LinkedIn: @emmamcilroy | twitter: @irishem333

Emma McIlroy is CEO, CMO, and co-founder of popular clothing brand Wildfang. She spearheaded its launch in March 2013, with 20k+ girls joining the family in just 30 days. Wildfang's passionate international fanbase now includes celebrity supporters Evan Rachel Wood, Janelle Monae, Miley Cyrus, and Ellen Page.

Before launching Wildfang, Emma spent a decade in brand and product marketing at world-class brands Nike and Barclays. With her knowledge of product & clothing, she was able to create her own business with a new idea.

"McIlroy says she hopes the company grows into the kind of lifestyle brand that companies like Nasty Gal and ModCloth have become. 'Our hope is that in two years time, when you're talking about (those companies)–that we're the next in that series.'" - Nicole Laporte, Fast Company.com
An event photographer will be capturing moments during and after the keynote presentation. There will be both live video and audio recordings.
Agenda:
6:30 pm to 6:45 pm - Door's open & welcome
6:45 pm to 8:00 pm - Keynote Presentation
8:00 pm to 8:30 pm - Q&A
8:30 pm to 10:00 pm - Boozy Networking

Details:

Event: #imakealiving powered by FreshBooks
When: Wednesday November 14th, 2018
Where: The LeftBank Annex - http://www.leftbankannex.com/