Description
Searching for the right tips to take your business to the next level while making meaningful and authentic connections in your community?
#imakealiving is returning to Toronto!
We bring together a diverse panel of entrepreneurs, freelancers and small business owners for lively and candid conversations.
Hear how others were able to turn their small business failures into successes and have the opportunity to ask them questions related to your business. After the discussion, the event opens up for networking—a great opportunity to connect with like-minded people. *This is a 19+ event, ID's will be checked at the door.*
The theme for this event is: Innovation in Entrepreneurship

The Perks:
Free Professional Headshots by Becca Lemire
Patio chats w Make Lemonade
Wealth advice w Wealthsimple
Accounting solutions w FreshBooks
Copy of Creative Spaces by Poketo (for first 200 attendees)
Gifts from FreshBooks
Cascara Sparkling Iced Tea by Station

Video Booth by LOL Photo Booth
Affirmation-Filled Goods by Please Notes
Plus… food & drinks!
The Schedule:
6:30 pm: Doors open, networking, activations, headshots
7:30 pm: Panel discussion
8:15 pm: Q&A with the audience
8:45 pm: Networking, demos, headshots, drinks
The Panelists: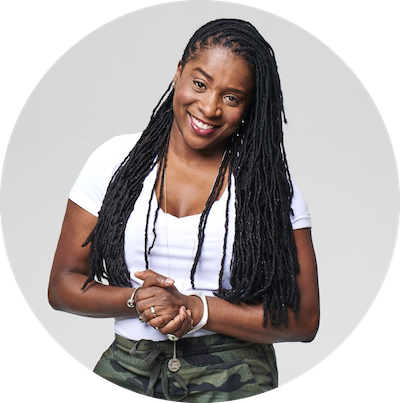 Ashley McKenzie-Barnes
Ashley is a creative director, curator and academic professor with over a decade of experience in the advertising, entertainment, corporate and non-profit sectors. Most recently she was one of the 2019 curators for Nuit Blanche Toronto, and her work has included programmed exhibitions, creative collaborations and installations for companies such Samsung, Manifesto Festival and Artscape. She is no stranger to executing within a variety of spaces including DIY hubs, traditional galleries, or institutions like the Art Gallery of Ontario, Canadian Broadcasting Centre (CBC) and Harbourfront Centre. She has also led, conceptualized and deployed large campaigns for brands such as TEDxToronto, Scotiabank and Bell Media, and her designs skills were most recently acquired by Lauryn Hill for her fashion collection celebrating 20 years of the Miseducation of Lauryn.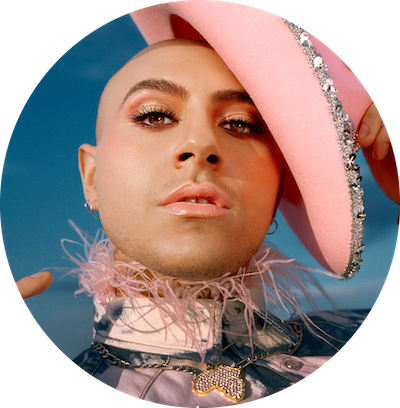 Mina Gerges
Mina Gerges is a model, actor, and influencer championing body positivity and unapologetic self-expression through his bold, colourful online presence. After going viral in 2015 for being the first person to recreate celebrity photos on Instagram, he shifted his social presence to making a difference, breaking boundaries, and creating the representation he always needed growing up. He's been in campaigns with brands like Sephora, Calvin Klein, and Instagram, and has been featured in Teen Vogue, Paper Magazine, Huffington Post, Buzzfeed, Vanity Fair, CBC, and many more publications worldwide.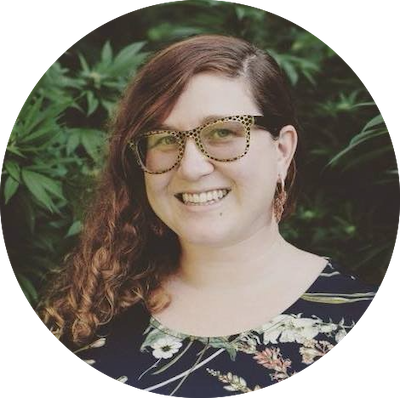 Lisa Campbell
Lisa Campbell became a true cannabis expert by working extensively in international drug policy with Canadian Students for Sensible Drug Policy and is currently the Co-Chair of the Cannabis Beverage Producers Alliance. Lisa is founder and CEO of Lifford Cannabis Solutions, helping cannabis companies come to market across Canada, leveraging Lifford's national salesforce and longstanding partnerships with provincial control boards. Lisa holds a Master of Environmental Studies from York University and is a Canadian Institutes for Health Research (CIHR) Universities Without Walls alumnus.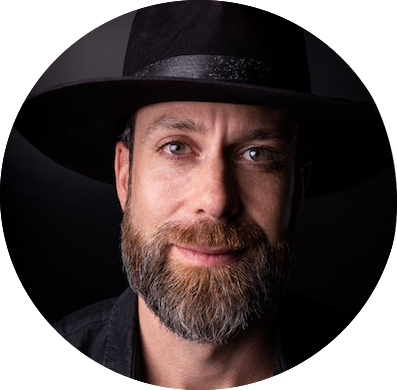 Steve Ballantyne
Steve Ballantyne is the founder and CEO of Station, Canada's first and largest cold brew coffee company. With Station's rapid growth over the past 5 years, Steve was unable to ignore the problems around single use packaging and its impact on the environment. In response, he launched Craft on Draft, bringing local beverage to consumers without the use of single use packaging. Building on this momentum, he recently opened Toronto's first package free beverage shop where any container can be filled with local beverage. His ultimate goal is to create the world's most sustainable beverage system. When he's not drinking coffee, Steve is exploring the intersection of modern masculinity and spirituality. He rides his vintage motorcycle around the Parkdale neighbourhood of Toronto where he lives with his partner, Negin.
Instagram | Business Instagram | Business Twitter
The Moderator: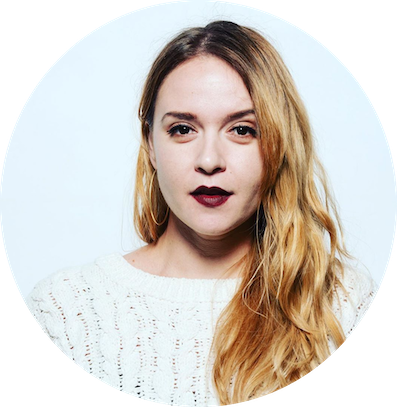 Irene Elliott
Musician | Creator | Speaker

Instagram | LinkedIn


Event Sponsor: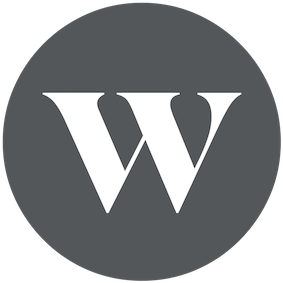 Smart investing made simple.

Wealthsimple is the simplest way to grow your money. With Wealthsimple you get a personalized portfolio of low-fee funds designed for your financial goals.

Open an investment account with Wealthsimple and get your first $10,000 managed FREE for a year. It only takes 5 minutes to get started.
Organizer of #imakealiving: Innovation in Entrepreneurship
FreshBooks is the #1 invoicing & accounting software designed exclusively for self-employed professionals and their teams. The company has helped more than 10 million people process billions of dollars through its easy-to-use invoicing, expense management, time tracking, and online payments features. Recognized in 2014 with eight Stevie awards for best customer service in the world, the company's mantra is to "execute extraordinary experiences everyday." Based in Toronto, Canada, FreshBooks serves paying customers in 160 countries. www.FreshBooks.com