Description
The #IMakeaLiving events bring together an eclectic group of small business owners for a lively, candid, and often hilarious, conversation.
Part small business boot camp, part group therapy, you'll leave feeling inspired and motivated. Plus, you'll get lots of actionable insights to take you and your business to the next level.
It's free (yes, FREE) to attend and we'd love to see you there. (And, no, this isn't one of those events that's actually a sales pitch).
Event: #IMakeALiving powered by FreshBooks
When: Wednesday, 28th March at 9 am
Where: FreshBooks HQ, 1655 Dupont Street, Suite 250
Cost: Free
Speakers:
Bobby Umar - President Raeallan, Founder DYPB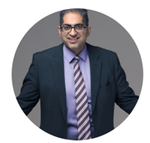 Bobby Umar is a speaker, coach and a social media advocate who champions authentic connection and heart-based leadership. Inc Magazine named him one of the Top 100 Leadership Speakers, alongside such noteworthy giants as Richard Branson, Brene Brown and John Maxwell. With over 500,000 social media followers, he uses his influence to help 'lost', 'stuck' or 'unfulfilled' leaders find more joy and fulfilment. He is a 4x TEDx Speaker, has been named the 4th best leadership influencer according to Kred, a Top 7 Networking Guru, and the 2nd best business coach to follow on Twitter. With a background in brand marketing (Kraft & Unilever), engineering (Bombardier) and the performing arts (Second City), Bobby has led Raeallan for over a decade and is now a recognized thought leader in Networking, Social Media, and Personal Branding. He founded DYPB – Discover Your Personal Brand to help people discover their greatness and create more meaningful impact. Bobby is a fiercely proud Daddy.
Meredith Heron - Interior Designer and Television Host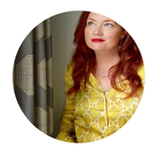 Meredith Heron interior designer and television host whose work is an eclectic conversation with colour, pattern, and texture. Heron's obsession is colour. Whether layering hues inspired by Roman church doors or the ombre of Fall leaves in the rain, she combines it with sumptuous, mosaics of pattern, the clean lines of Regency or Louis XVI-inspired furnishing and modern accessories to create rooms that feel glamorous, feminine and familiar. Even in monochromatic spaces, her attention to texture and detail reflect a well-travelled and convivial design vocabulary, spoken in luxurious and personal, spaces made for play.
On television, Meredith's no-nonsense edge, great sense of humour, and her sincere desire to inspire make her popular with audiences. She spent a season on HGTV's Love By Design in Canada and Date With Design in the US; hosted HGTV and Fine Living's Design Match and was a series regular on Restaurant Makeover for the Food Network. A knowledgeable and irreverent guest expert, she's also been featured on lifestyle programs like Steven & Chris and House & Home.
Mathew Ingram - Journalist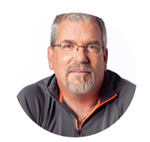 Mathew Ingram is an award-winning journalist who has spent the past two decades writing about business, technology, and new media as well as advising companies on their social media strategy. He is currently the chief digital writer for the Columbia Journalism Review, and prior to that, he was a senior writer with Fortune magazine, where he wrote about the evolution of media and web culture.
In addition to the Globe and Fortune, Mathew's writing has appeared in the New York Times, the Washington Post and the New Zealand Herald, as well as on Bloomberg and Reuters, and he has advised media outlets such as the Toronto Star, Post Media and the Canadian Broadcasting Corporation on their digital strategy.
Melissa Nightingale - Founder and Partner at Raw Signal Group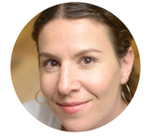 Melissa Nightingale is editor of The Co-pour and bestselling author of "How F*cked Up Is Your Management? An Uncomfortable Conversation About Modern Leadership."
Melissa's been a startup warrior since the first dotcom boom and has the branded t-shirt collection to prove it. She has held senior leadership roles in marketing, pr, and strategy at several fast-paced startups, including Wattpad, Edmodo, and Mozilla. Melissa cut her teeth in the agency world at OutCast Communications, SparkPR, and Edelman. Melissa moved to Toronto after more than a decade of working in senior tech roles in Silicon Valley. She is gradually adjusting to seasons. Melissa is a frequent speaker at industry events and universities about leadership, entrepreneurship, and women in tech.
MC: Saul Colt - Founder of the Idea Integration Company, and longtime FreshBooks fan.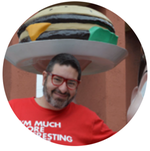 Saul has been named as one of the iMEDIA 25: Internet Marketing Leaders & Innovators as well as been called one of Canada's best community builders/experiential marketers. NYT bestselling author and internet pioneer Chris Brogan once referred to Saul as 'exactly who you want representing your company' and that message has been echoed by media properties ranging from Inc to Forbes Magazine.