#imakealiving Presents: How to Build an Insanely Profitable One-Person Busi...
Description
The #imakealiving event brings together a diverse group of creatives, entrepreneurs & small business owners for a lively, candid and often hilarious conversation. Check out our last event recap here.
For this event, we have partnered with Elaine Pofeldt, the author of The Million-Dollar, One-Person Business*. Elaine — a veteran journalist who has contributed to publications such as Fortune, Money, Inc., Entrepreneur, Fast Company and Forbes —, will interview a group of New York-based entrepreneurs who broke $1 million in revenue in a one-person business or partnership.
Part small business boot camp, part group therapy you'll leave feeling inspired and motivated. Plus, you'll get lots of actionable insights to take you and your business to the next level. After the discussion, the event opens up for a cocktail networking reception, a great opportunity for you to meet other small business owners in your city!
An event photographer will be capturing moments during and after the panel discussion. We are also offering free professional headshots, so come 'picture ready.'
*The first 150 people to get to the event, will receive a free copy of Elaine's book "The Million Dollar-One Person Business."
"We are delighted to announce that we have partnered with The Babysitting Company to provide free on-site care for any parent that wants to use this service. We will have a dedicated room and professional caretakers on site as well as snacks and entertainment for the little ones. If you plan to bring your children to the event, please let us know ASAP by filling out this FORM so we can have the right number of caregivers on site."
SCHEDULE
6:30 pm to 6:45 pm - cocktails and opening reception
6:45 pm to 8:00 pm - panel discussion
8:00 pm to 8:30 pm - Q&A
8:30 pm to 10:00 pm - networking with more cocktails

Space is limited.
Tickets are FREE and include a free hard copy of The One-Million Dollar, One-Person Business. RSVP NOW!
MODERATING
Elaine Pofeldt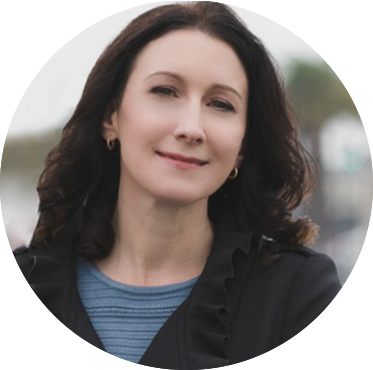 ELAINE POFELDT writes about one-million-dollar, one-person businesses for Forbes.com. Formerly, she was a senior editor at Fortune Small Business magazine. Elaine's work has been published in Money, Fortune, Inc., Good Housekeeping, Dr. Oz, and Marie Claire; on Medium and CNBC.com; and by the Economist Intelligence Unit. She earned her BA in English at Yale and is a mother of four.
ON THE PANEL

Iris Scott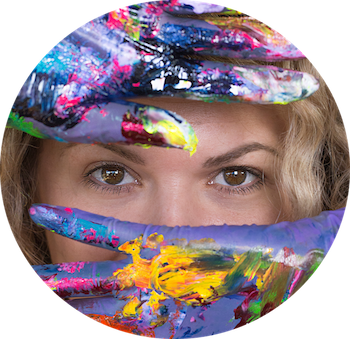 Web: http://www.irisscottfineart.com/about/
IG: instagram.com/irisscottart/
Twitter: @fingerpaintings

Iris Scott's vibrant oil finger paintings have been featured in Forbes, Barron's, Business Insider, USA Today, NowThis, CBS New York, and American Art Collector Magazine. Several galleries carry Iris's originals, and her collectors have included Microsoft, Coca-Cola, Children's Hospital, and Swedish Medical Centers. Iris' rainbow
palette depicting a parallel, but familiar universe, emits an energetic optimism and a respect for the natural world. Using just gloved fingertips, Iris Scott works with paint like a malleable, nearly clay-like medium. Finger painting is becoming an entire art movement thanks to this 34-year-old New Yorker, as thousands of beginners worldwide are setting down their brushes in favor of this more tactile approach.

STACY BERMAN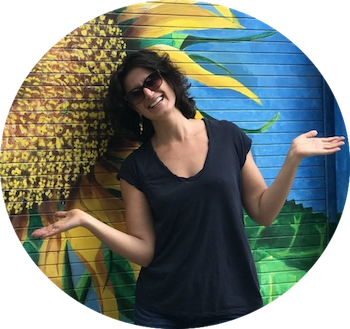 Web: https://www.thesystembystacy.com/
IG: @thesystembystacy
Twitter: @StacyBermanPhD
Many people got to know Stacy Berman by getting their asses handed to them at one of her Stacy's Bootcamp sessions in Central Park. A pioneer in the fitness industry, Stacy created the first all year outdoor boot camp in NYC back in 1999. Called a "NYC fitness icon" by Forbes Magazine, Stacy trail-blazed the way for the global boutique fitness craze we see today.
Soon after her creating the first boot camp in NYC, Stacy realized food was the foundation for creating a sound mind in a sound body. She threw herself into nutrition with a passion, became a certified nutrition specialist and worked with thousands of busy New Yorkers to figure out what worked and what didn't. With feet on the ground practice, Stacy created The System to help herself, her clients, and the world at large achieve a higher, more meaningful level of health and fitness.
Since creating The System, Stacy has gone on to receive a Ph.D. in Natural Medicine and is presently writing a book Love Yourself Naked: The Science of Self Perception, Spirituality and Weight Loss that combines over twenty years in the health and fitness industries with scientific research to reveal how our thoughts affect the way we feel. Stacy is truly a forerunner in the mind-body holistic health movement with tens of thousands of hours of real-life experience.
Rachel Charlupski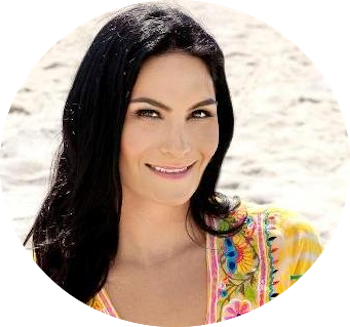 IG: @thebabysittingcompany
Twitter: @babysittingco

Rachel Charlupski, the babysitting- savvy visionary at the helm of The Babysitting Company, operates her network of more than 1,200 sitters to provide world-renowned services to loyal clients and families. Her extensive team of highly professional, personally screened, certified, and exceptional babysitters, nannies, and caregivers are recognized for unparalleled professionalism, friendly flexibility, certifications and loving creativity.
As Founder of The Babysitting Company, Rachel draws on her strong entrepreneurial drive and her unparalleled passion for customer-relations to deliver an industry-leading service.
Kelly Lester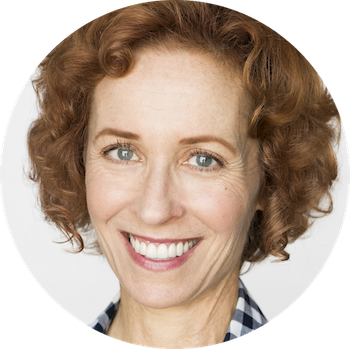 Kelly Lester is a singer and actress with over three decades of stage, film, and TV credits (www.KellyLester.com). She is also a successful entrepreneur with no formal business training.
In 2009 she founded her second company, www.EasyLunchboxes.com, which was born from her frustration with packing lunches for her three school-age daughters. With no money for advertising, Kelly turned to word-of-mouth marketing via social media. Her tagline, Pack Lunches Fast, struck a chord with her audience. She quickly grew her sales to over 1M per year via positive blog reviews and lots of "likes".
EasyLunchboxes compartmentalized containers and cooler bags have been top-sellers on Amazon since 2011, and her "seller success story" was prominently featured on Amazon's homepage. As a solo mompreneur with no employees, Kelly enjoys personally communicating daily with her fans and followers on all social platforms. She relishes the true friendships she's made and the enthusiastic support she receives from her online community, which has grown to nearly half a million strong.
Angie and Colin Raja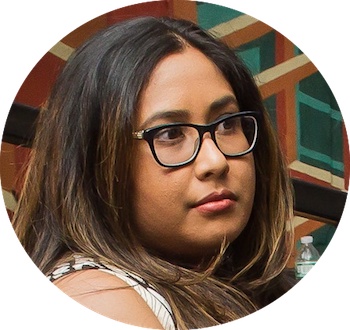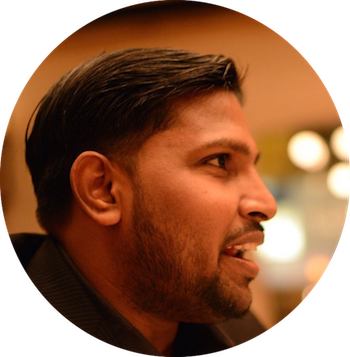 Web- http://www.rimsportsgear.com/
IG- @rimsportsgear
Twitter @RIMSportsGear
Colin and Angie Raja tapped into their passion for Crossfit and recreational boxing to start RIMSports two years ago. Their Amazon store sells sporting goods and fitness accessories out of Kew Gardens, Queens. Noticing that much of the available gear was in drab colors, they introduced their best-selling fitness gloves in several bright colors they thought would appeal to women, plus a men's line. They left their six-figure jobs in NYC to work on their business full-time and pursue their dreams of financial independence.
Steve Ferreira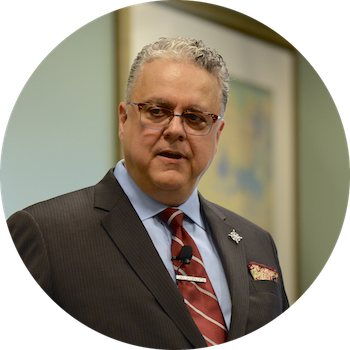 Web: www.oceanaudit.com
LinkedIn: https://www.linkedin.com/in/oceanfreight/
Steve Ferreira is CEO of Ocean Audit. His high-revenue, one-man business, founded in 2004, helps large retailers and other clients audit ocean freight invoices for costly mistakes. A previous audit company he founded, TradeCheck, was acquired by Profit Recovery Group, a publicly-traded firm, in 1997, and he stayed on as an executive for several years before founding Ocean Audit.
This event is brought to you by FreshBooks, the #1 invoicing and accounting software in the cloud for self-employed professionals and their teams.
Street parking is available close-by. Please arrive on time.
Organizer of #imakealiving Presents: How to Build an Insanely Profitable One-Person Business
FreshBooks is the #1 invoicing & accounting software designed exclusively for self-employed professionals and their teams. The company has helped more than 10 million people process billions of dollars through its easy-to-use invoicing, expense management, time tracking, and online payments features. Recognized in 2014 with eight Stevie awards for best customer service in the world, the company's mantra is to "execute extraordinary experiences everyday." Based in Toronto, Canada, FreshBooks serves paying customers in 160 countries. www.FreshBooks.com