Description
The #imakealiving event brings together a diverse group of creatives, entrepreneurs & small business owners for a lively, candid and often hilarious conversation. Check out our last event recap here.
For this event, we have partnered with Elaine Pofeldt, the author of The Million-Dollar, One-Person Business*. Elaine — a veteran journalist who has contributed to publications such as Fortune, Money, Inc., Entrepreneur, Fast Company and Forbes —, will interview a group of Austin-based entrepreneurs who broke $1 million in revenue in a one-person business or partnership.
Part small business boot camp, part group therapy you'll leave feeling inspired and motivated. Plus, you'll get lots of actionable insights to take you and your business to the next level. After the discussion, the event opens up for a cocktail networking reception, a great opportunity for you to meet other small business owners in your city!
An event photographer will be capturing moments during and after the panel discussion. We are also offering free professional headshots, so come 'picture ready.'
*The first 100 people to get to the event, will receive a free copy of Elaine's book "The Million Dollar-One Person Business."
SCHEDULE
6:30 pm to 6:45 pm - cocktails and opening reception
6:45 pm to 8:00 pm - panel discussion
8:00 pm to 8:30 pm - Q&A
8:30 pm to 10:00 pm - networking with more cocktails

Space is limited.
Tickets are FREE and include a free hard copy of The One-Million Dollar, One-Person Business. RSVP NOW!
MODERATING
Elaine Pofeldt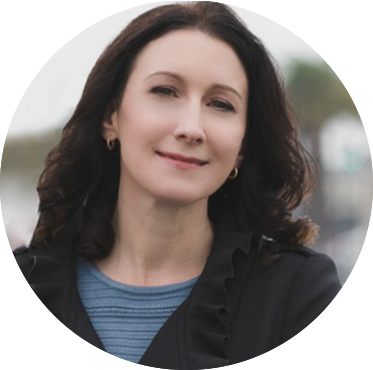 ELAINE POFELDT writes about one-million-dollar, one-person businesses for Forbes.com. Formerly, she was a senior editor at Fortune Small Business magazine. Elaine's work has been published in Money, Fortune, Inc., Good Housekeeping, Dr. Oz, and Marie Claire; on Medium and CNBC.com; and by the Economist Intelligence Unit. She earned her BA in English at Yale and is a mother of four.
ON THE PANEL

Ben and Camille Arneberg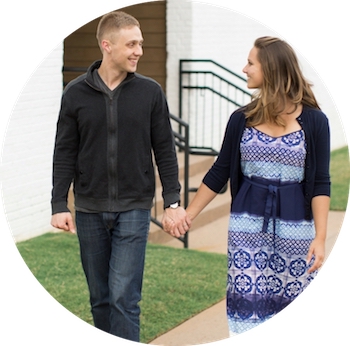 Ben and Camille Arneberg are the founders of Willow &
Everett, an Amazon store that sells decorative housewares. They also founded CubeFit, maker of theTerra Mat, a mat for standup desks for which they raised over $100,000
on Kickstarter and which they just sold to an investor. Their other businesses include PetHonesty, a site that sells nutritious pet treats, Emma & Ollie, which sells baby gear, and Product
Fuel, where they advise other businesses owners on building stores at Amazon. They live in Austin with their new baby. Read about them in Forbes.
Hal Elrod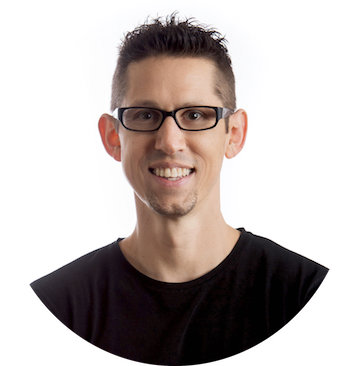 Hal Elrod is on a mission to elevate the consciousness of humanity one morning at a time. His book The Miracle Morning has been translated into 27 languages and has more than 4,000 five-star reviews. Hal survived a near-fatal car accident at age 20 and more recently, in 2016, was diagnosed with a rare and aggressive form of cancer with a 20-30% chance of survival. Well, he is with us today and grateful to be alive, living his mission alongside his wife and two children in Austin, Texas.
Benedict Dohmen and Santiago Nestares Lampo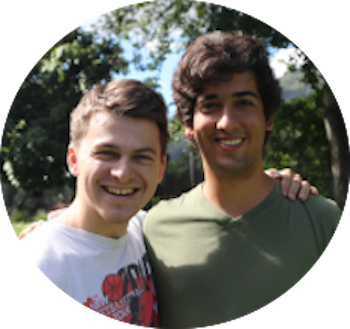 Benedict Dohmen and Santiago Nestares Lampo are the founders of Benitago Group. After meeting as computer science majors at Dartmouth College and discovering they had something in common--back pain--they joined forces and launched Supportiback, a product to prevent this and put it up for sale on Amazon in the UK. They're projecting eight-figure revenue in 2018. Read about them in Forbes.


Allen Walton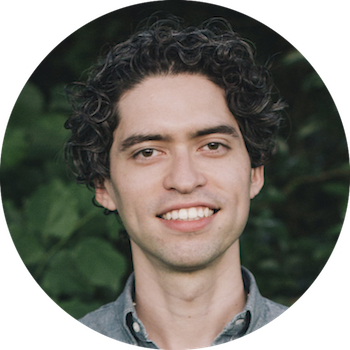 Allen Walton is the founder of SpyGuy, an online surveillance store than broke $1 million in sales the first year of business. He originally created it as a lifestyle business but has since decided to build out a team with 5 employees and turn SpyGuy into what some might call a "real business." SpyGuy's typical clients are regular people with problems they want gone, private investigators, and police departments. He lives in Dallas with his wife Karen and likes using up his frequent flier miles, reading books, and helping other entrepreneurs. Read about him in Forbes in the article that led to The Million-Dollar, One-Person Business.
This event is brought to you by FreshBooks, the #1 invoicing and accounting software in the cloud for self-employed professionals and their teams.
Street parking is available close-by, did you know street parking is FREE after 6pm on weekdays?. Please arrive on time.