Immigrant Women Services Ottawa (IWSO) Annual General Meeting (AGM)
Immigrant Women's Services Ottawa presents AGM 2021
About this event
Immigrant Women Services Ottawa (IWSO) presents our 2021 Annual General Meeting (AGM). This is your chance to hear what we have been working on this past year. To hear more about how we have adapted to and continue to work through the challenging times we face and more, as well as how we have continued to serve the community. It is also your opportunity to not only become a member but also to exercise your voting rights; to have a say in the business and governance of the organization.
Like last year, this AGM will be held as an online event given the current public health directives. What remains the same, however, is our gratitude and commitment to engaging with our cherished community of supporters.
Registration will prompt you to become a member of IWSO, which entitles you to full voting rights at the AGM. This annual membership is open to all who support the objectives of the organization, which can be found at the bottom of this page. Registration is offered as a donation on a sliding scale, with a suggested donation of $25.
You are welcome to view the agenda, last year's minutes, and the annual report on IWSO's website.
We look forward to seeing you!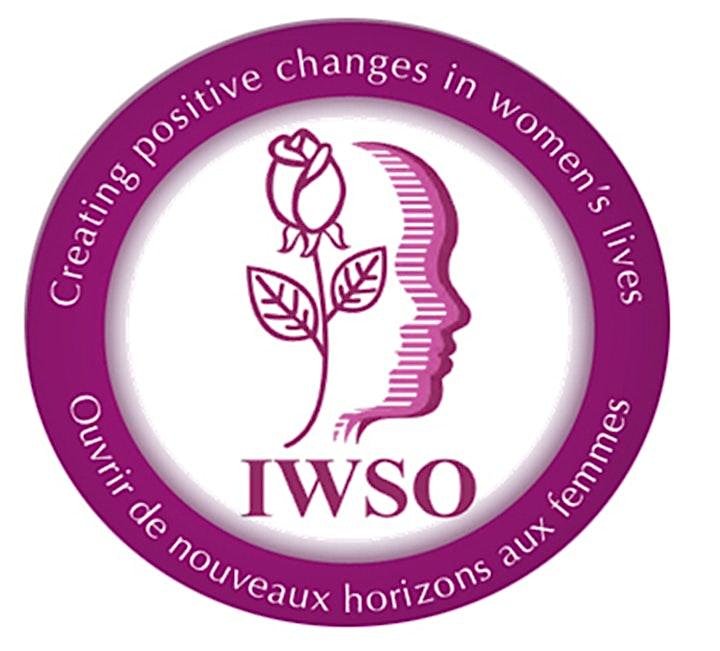 The objectives of IWSO are to:
Raise awareness among immigrant and visible minority women who are affected by abuse, in order to enable them to break their isolation and advocate on their behalf.
Deliver crisis counseling and support service for immigrant women who are abused.
Provide a language interpretation service to assist immigrant women to access the full range of community and mainstream services.
Provide other services and/or programs that will assist immigrant women in their journey to attain their full potential.
Provide sensitivity training for service providers and agencies regarding the needs of immigrant women in order to ensure that existing services are accessible and appropriate to immigrant women and their families.
Work with immigrant and other communities on education on violence against women and to encourage and support them to take responsibility for their continuing education on this issue.
Build solidarity among women and encourage them to take collective actions towards ending violence against women.
Work with local, national, and international organizations that share the goal of ending Violence against women.
Organizer of Immigrant Women Services Ottawa (IWSO) Annual General Meeting (AGM)
IWSO is a non-profit organization, which exists to empower immigrant women to participate in the elimination of all forms of abuse against women. Established in 1988, the organization provides culturally responsive services to immigrant women such as settlement counseling, crisis intervention, advocacy, language interpretation, support groups, employment workshops etc. The mandate of the organization is to facilitate the accessibility to community services by immigrant women while seeking to provide expanded services and programs which will assist immigrant women in their journey to attain their full potential.