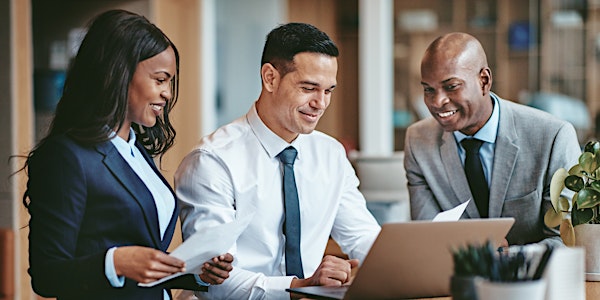 Immigration Legal Assistant Certificate Online Info Session
Our Immigration Legal Assistant Certificate program helps students understand the policies and procedures of the Canadian Immigration System
About this event
Register for our upcoming live online info session about our Immigration Legal Assistant Certificate Program with instructor Marina Snyder.
Immigration Legal Assistants help Immigration Practitioners by handling paperwork, communicating with people, and doing other important tasks. Working with potential Canadian immigrants is a fulfilling career that offers many opportunities for advancement.
The ILAC program is a great way to learn about the Canadian Immigration system. The program will help you understand the policies and procedures of immigration in Canada. This program is perfect for lawyers or legal professionals who are new to Canada, or those who want to specialize in Immigration Law. Legal Assistants and Paralegals can also use this program to improve their skills in the field of Immigration Law.
There are many opportunities in the field of immigration in Canada. Professionals who want to work in this field can find jobs in consulting firms, law offices, government offices, recruitment agencies, and settlement organizations. There are also many opportunities for graduates to continue their studies in the fields of immigration and law.
Please note that this program DOES NOT qualify graduates to practice as Regulated Immigration Consultants or Lawyers.
Topics Covered/Learning Objectives
Upon completion of this certificate program, successful students will have reliably demonstrated the ability to:
Provide an overview of the various decision makers involved in the implementation of the Canadian Immigration and Refugee Protection Act and Regulations and the Canadian Citizenship Act and Regulations
Demonstrate knowledge and skills related to the practical requirements for submissions of applications concerning the guides, document checklists, application forms, and supporting documentation concerning Canada's immigration system
Apply the knowledge and skills required to assist with a professional, effective, and efficient immigration practice
Exercise the rules of professional conduct, demonstrating the attitudes, values and ethical standards required to assist with services in an immigration consultant office or law firm
Communicate effectively with clients and individuals within the legal system
Apply strategies to improve knowledge and skills through continuing education in this field
Program Start Dates:
Part-time Online: February 27, 2023 - October 6, 2023

Monday, Wednesday and Friday | 5:00 pm - 9:00 pm PST
We look forward to connecting with you online! Find out more about the Immigration Legal Assistant Certificate.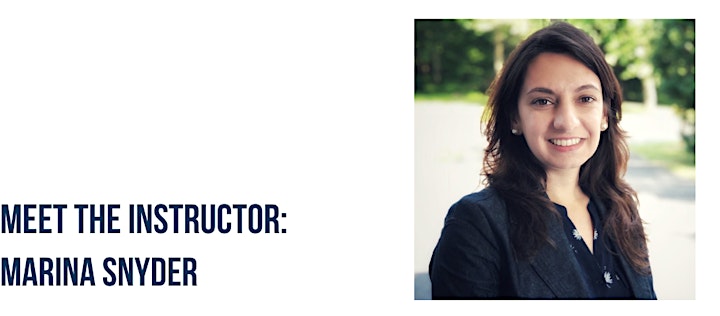 Marina Snyder has been a Regulated Canadian Immigration Consultant (RCIC) since 2017, operating her own immigration firm in Québec and providing immigration-related services to businesses, individuals, colleges and non-profit organizations from coast to coast.
After moving from Brazil to Canada in 2007 as an international student herself, Marina felt there was a great need for assistance for newcomers in their immigration pathways; so, while living in Japan, she attended the University of British Columbia (UBC) Certificate in Immigration, becoming an RCIC.