IMN TORONTO MEETUP - JT FOXX HELPING YOUR BUSINESS GROW

Thursday, 26 April 2018 from 6:00 PM to 9:00 PM (EDT)
Event Details
 IMN TORONTO MEETUP - JT FOXX
APRIL 26, 2018 - 6-9PM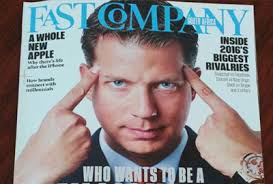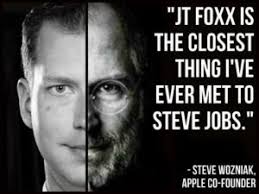 In April 26, IMN Toronto has the pleasure to announce that we will have the founder & head coach of the International Millionaires Network himself; JT Foxx. JT is the world's number one wealth coach and has over 50 businesses signed to his name.
JT will be helping business owners, entrepeneurs, executives & other personal better grow their business with his own metholodigies, strategies, mindset & hacks he's grown to perfect in his professional career.
The reason I am doing this one-day workshop is because I know how much potential there is in the people from Toronto. I am coming to Toronto to give you my most successful branding tips and to find the next big speaker, coach, and author...and guess what? It could be YOU!
---
IMN is a global network that starts within your local community. IMN has chapters all over the world. We are in 25 countries and have Chapters in 34 locations. From the United States, to Canada, the United Kingdom, South Africa, Sweden, Norway, Finland, Copenhagen, Switzerland, Singapore, New Zealand, Australia, Germany, Scotland, Amsterdam, Great Britain, Indonesia, Philippines, Thailand, India, Croatia, Hungary, and Kuala Lumpur, we have entrepreneurs and investors from all over who are looking to find deals, partners and/or invest in new business ideas. Our platform gives you the tools to grow your business in a positive and supportive community of business owners and investors of different calibers.
The Intelligent Millionaires Network helps our members by giving them access to learn from an assortment of materials. Local meetings run each month that bring in a local business expert / millionaire who shares their strategies and secrets to their business success. Topics of discussion vary, from organizational structure, processes, product implementation, marketing, building a brand, hiring the right team, and scaling a business are just a few of the many types. All members receive a coaching blueprint that is gone over at every club meeting, and accountability sessions are held monthly to keep you on track. We are not afraid to give you a push and get you out of your comfort zone. In fact, that's what everyone loves so much about us. We do monthly case studies on other Millionaires, such as Bill Gates, Elon Musk, and Michael Bloomberg, to identify how they made their first million. On top of that, you are given access to every member from all over the world via our membership platform, where you can search by Industry to help your business grow beyond your local community.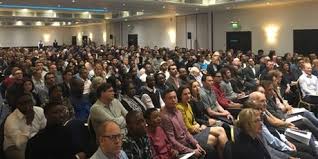 If you're ready to reset your business and reinvent who you are as a leader join us at IMN Toronto April 26th at 6:00 pm. We are a global and local accountability network that helps business leaders take their business to the next level. Whether you are working on making your first million or your 100th million, we will push the envelope on what success looks like for you! We have the best coaching platform to give you to tools that will help you create unprecedented business results.
This is not your ordinary networking event. Bring your business, bring your business ideas, and we will move you through whatever is getting in the way to help you achieve your success.
If you don't have a vision, we will help you create it, we will connect you with the right partners to make sure you succeed. If you do have a vision, we will help you accomplish that vision and beyond! Make 2018 your best year yet! Commit to excellence.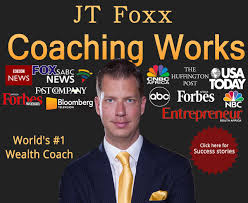 ---
SCHEDULE /
 6:00 PM - 9:00 PM
Members Registration
 6:00 PM – 6:30 PM
Welcome, Quick Networking
  Blueprint & Business Case
 7:30 PM– 9:00 PM
  Blueprint Creating your Business Vision 2018

& How to Powerfully Fulfill that Vision! 
YOU WILL LEAVE THIS EVENT WITH PATHWAYS OF ACTION
TO ACHIEVE BREAKTHROUGH RESULTS IN YOUR BUSINESS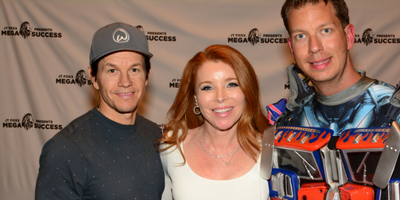 ---
AREAS IMN TORONTO HELP BUSINESS OWNERS
& ENTREPRENEURS WITH.....
How to transform your business in 2018?

How to market your business?

How to overcome fear, step outside your comfort zone?

How to accept the real YOU?

How to let go of negative, limiting beliefs about yourself?

How to have a lifestyle patterned on your vision and goals?

How to always have a mindset for Excellence?
LET US HELP YOU UNLOCK & TRANSFORM YOUR BUSINESS
TO BE THE BEST YOU CAN BE IN 2018!
Christine Nielsen - IMN Toronto President
---
Common Questions: PLEASE READ
How much does it cost? Your first event is FREE. Your first meeting is free as a non-member so you can get a first-hand experience of what it would be like to become a member. This club does not sell products. Our speakers are brought in for their content and to help you grow. We are a club that brings people together to do deals and better their business, not to sell you things each month.
Can you bring a guest?  YES, you can bring a guest. Simply visit IMN Toronto and register your guest.  You will need their name/email/phone number in order to register them.  DO NOT use your email address when registering your guest.  It will cancel your own reservation.

Is food provided?  No, you are on your own to purchase food and beverages from the hotel.
Is parking free?  Parking is controlled by the venue, so it is best to contact them directly for more information.
Who can attend?  If you have an existing business, a new business or are interested in starting your first business, this special event is for everyone as you are about to learn transformational and innovative ideas that will take ANY business to the next level.
When & Where

Toronto Airport Marriott
901 Dixon Road
Toronto, Ontrario M9W 1J5
Canada

Thursday, 26 April 2018 from 6:00 PM to 9:00 PM (EDT)
Add to my calendar
Organizer
With over 20 years of experience in transforming and driving a variety of businesses forward, Christine is a master coach and an expert at helping organizations and individuals achieve greater levels of performance and success.
Christine's experience spans a variety of senior executive positions. She leverages her professional history to serve as a consultant with a focus on organizational transformation, performance management and culture change. By partnering, coaching and working closely with senior leaders and their teams, Christine is able to transform organizations and effect positive and measurable change. By creating a chain of influential leaders and mid-level managers, Christine is able to deliver greater levels of performance, effectively alter employee behaviors, and create cultural cohesion, leading to teams delivering significant and sustainable business results.
Her international clients span the forestry and mining, healthcare, telecommunications, oil and gas, engineering and financial services industries and include Lasmo, Weyerhaeuser, Inco Mining, Boehringer Mannheim, Rogers Communications, and BP.
Christine holds a bachelor's degree in Economics from Queen's University in Kingston. She is a proud mother of three beautiful and talented children. She also played competitive hockey for 18 years and continues to be an avid hockey player, and when she isn't supporting her daughter at dance competitions, she can be found at a rink cheering on her sons.
Christine Nielsen
Founder and CEO
Contrast Consulting