IMN Toronto Nov 30th 2017

Thursday, 30 November 2017 from 6:00 PM to 9:00 PM (EST)
Event Details
Grow Your Business in 89 days
with MORE Clients, More Branding, More Sales
Free Coaching 3 Hour Event with Toronto's Top
Executive Coach
---
 

 
IMN Toronto is the global and local network whose intention is to get you the tools, support, and connections to get your business to that first million, first ten million, or first 100 million. If you are a millionaire, we support you to get you to that 10 million mark, and those who dare to push the 100 million, we give you the tools to do so as well. This is not like any other business club where every month an ordinary speaker speaks and at the end, they try to sell to you some book or CD set. This is your millionaire accountability group, who will not let you fail.  We won't pitch you at all.  Our mission is to educate you by bringing in the best in the business and to give you the tools to help you and your business succeed.
"We don't teach you how to become millionaires, we create them". The best way to become one is to learn from our local and global millionaires, who have been there, done that, and continue to make money in their business. Now our members are being taken on this journey. You strategize and network each month with local millionaires/business owners in your area. Welcome to Intelligent Millionaires Network Toronto!
---
  SPEAKER 
Derek Anderson
Film Producer 
 Marketing Guru (CKOne), Entrepreneur, Business Leader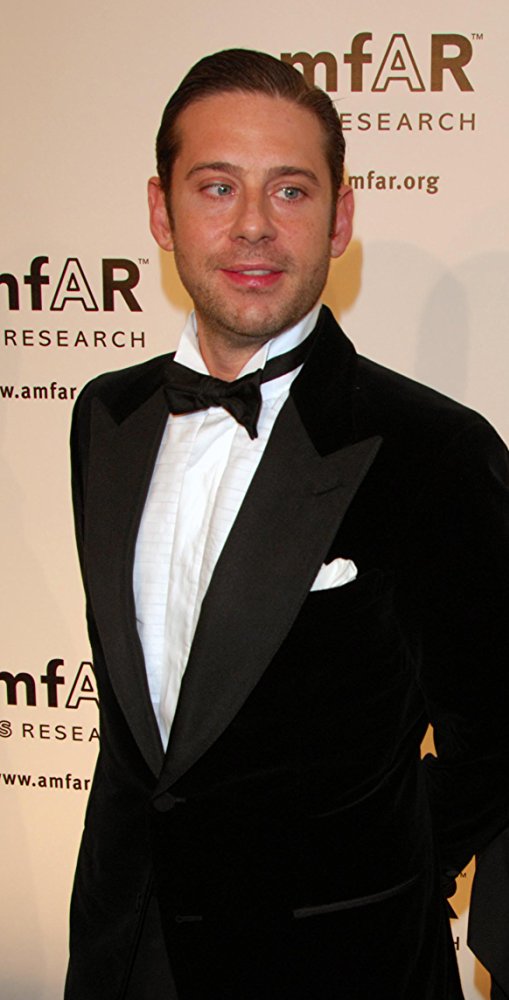 Movies:
Terminator Salvation - 2009
In God We Trust - 2013
Brain Blockers - 2007
---


The Halcyon Company  
Founded by Derek Anderson in 2006 

The company was founded Derek Anderson in 2006. Prior to teaming up in Los Angeles, Anderson had a New York and London-based advertising agency, In The Mix, and Kubicek worked as a trader on the American Stock Exchange. Afterwards they produced Cook Off!, a short film mockumentary which won an award at the Aspen Comedy Festival. Halcyon then aimed to get the rights to respected intellectual property.[1]
In May 2007, Halcyon acquired all of the rights in relationship to the Terminator franchise.[2][3] These rights include the right to produce any future Terminator films, as well as all future merchandising and licensing rights, certain future revenues derived from Terminator 3: Rise of the Machines, as well as certain rights in the television project Terminator: The Sarah Connor Chronicles and the sole right to produce all future Terminator projects in any new or existing media.[4] In November 2007, the company created its own video games subsidiary, Halcyon Games and made a video game adaptation of Terminator Salvation.[5][6] In October 2007, Halcyon acquired the first-look rights to the works of writer Philip K. Dick.[7] An adaptation of Flow My Tears, the Policeman Said was deemed to enter works in 2009.[8]
---
THIS EVENT IS FOR...
Entrepreneurs

Speakers & Coaches

Property Investors

Start-ups or people who don't have a business yet

Professionals

THIS IS NOT an event for your EMPLOYEES
P.S. It doesn't matter where you are, all that matters is where you want to be and putting the action plan together to get there!
We are going to help you create your action plan. But only if you come to the Intelligent Millionaires Network Toronto 
WE HELP YOU SUCCEED... LOCALLY & GLOBALLY
We give you the tools, To Start, Grow & Expand Your Business

We support you

We connect you

We are your accountability group

You will learn how to maximize profits
Common Questions: PLEASE READ
 How much does it cost? Your first event is FREE. Your first meeting is free as a non-member so you can get a first-hand experience of what it would be like to become a member. This club does not sell products. Our speakers are brought in for their content and to help you grow. We are a club that brings people together to do deals and better their business, not to sell you things each month.
Can you bring a guest?  YES, you can bring a guest. Simply visit IMN Toronto and register your guest.  You will need their name/email/phone number in order to register them.  DO NOT use your email address when registering your guest.  It will cancel your own reservation.

Is food provided?  No, you are on your own to purchase food and beverages from the hotel.
Is parking free?  Parking is controlled by the venue, so it is best to contact them directly for more information.
Who can attend?  If you have an existing business, a new business or are interested in starting your first business, this special event is for everyone as you are about to learn transformational and innovative ideas that will take ANY business to the next level.
 EVENT SCHEDULE
5:50 PM

Members Registration
6:00 – 6:45 PM

Members Only Session
Mastermind / Blueprint with CEO panel
6:15 – 7:00 PM

General Registration & Speed Networking
7:00 – 9:00 PM

Main Event & Keynote Speaker
7:00 PM Onwards

End of Meeting and
Additional Networking
Register now and join us on the evening of Nov 30th, 2017
When & Where

Toronto Board of Trade
77 Adelaide Street West
Toronto, Ontario M5X 1C1
Canada

Thursday, 30 November 2017 from 6:00 PM to 9:00 PM (EST)
Add to my calendar
Organizer
With over 20 years of experience in transforming and driving a variety of businesses forward, Christine is a master coach and an expert at helping organizations and individuals achieve greater levels of performance and success.
Christine's experience spans a variety of senior executive positions. She leverages her professional history to serve as a consultant with a focus on organizational transformation, performance management and culture change. By partnering, coaching and working closely with senior leaders and their teams, Christine is able to transform organizations and effect positive and measurable change. By creating a chain of influential leaders and mid-level managers, Christine is able to deliver greater levels of performance, effectively alter employee behaviors, and create cultural cohesion, leading to teams delivering significant and sustainable business results.
Her international clients span the forestry and mining, healthcare, telecommunications, oil and gas, engineering and financial services industries and include Lasmo, Weyerhaeuser, Inco Mining, Boehringer Mannheim, Rogers Communications, and BP.
Christine holds a bachelor's degree in Economics from Queen's University in Kingston. She is a proud mother of three beautiful and talented children. She also played competitive hockey for 18 years and continues to be an avid hockey player, and when she isn't supporting her daughter at dance competitions, she can be found at a rink cheering on her sons.
Christine Nielsen
Founder and CEO
Contrast Consulting