This webinar will discuss challenges associated with implementing new innovations in healthcare facilities and explore possible solutions.
About this event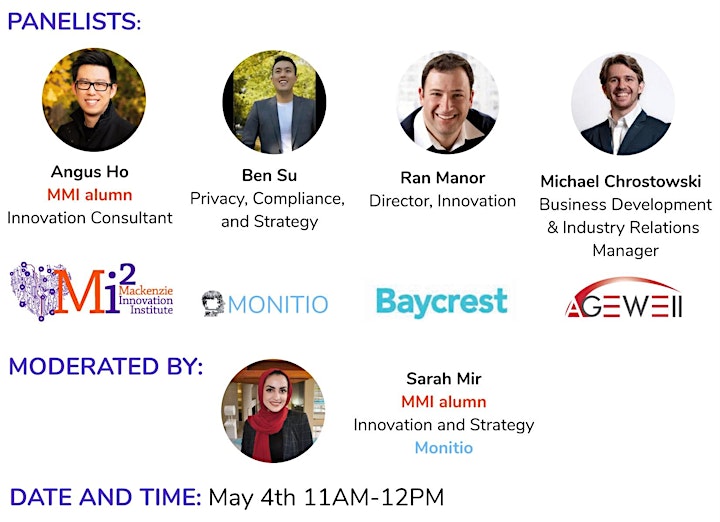 The COVID-19 pandemic has urged healthcare organizations to pivot priorities, rethink strategies, and accelerate the adoption of novel technologies. However, pushing novel technologies in the healthcare setting can be challenging.
Join local healthcare innovation leads as they discuss the challenges associated with implementing innovations inside healthcare organizations. Panelists speakers are from:
* Mackenzie Innovation Institute – Mi² (leader in healthcare applied innovation with a focus on ensuring sustainability and long term success)
* AGE-WELL (Develops technologies and services that help aging populations everywhere)
* Baycrest (Home to a robust innovation network with a focus on brain health and aging)
* Monitio Intelligence (Health Canada COVID-19 Screening and Visitor Management Software provider)
This session is co-hosted by the University of Toronto Master of Management Innovation program, and Monitio Intelligence. This session would be ideal for startups and innovation companies, professionals working in healthcare who are thinking of adopting innovations, as well as students who are interested in working in healthcare innovation.