Find hope & healing at our virtual Mother's Day Event for grieving Moms who lost a child, pregnancy, mom or other close personal bond.
About this event
Hope & Healing for Grieving Hearts
Renew your hope & open your heart to healing. Let's come together in our sacred virtual space and honour our children & loved ones in heaven by remembering them & honouring ourselves and our lives too.
As a fellow loss survivor, this event has been created with you and your needs in mind.
I'd like to personally invite you to embrace your brave & join us; take this day to connect and hold space with other grieving hearts. Come and learn from our knowledgeable speakers who are ready to empower you with a variety of healing modalities and interactive sessions for a transformative grief and wellness experience.
We'll laugh, cry, grow, transform and celebrate the lives of our precious angles in heaven while opening ourselves back up to the beauty in the world around us.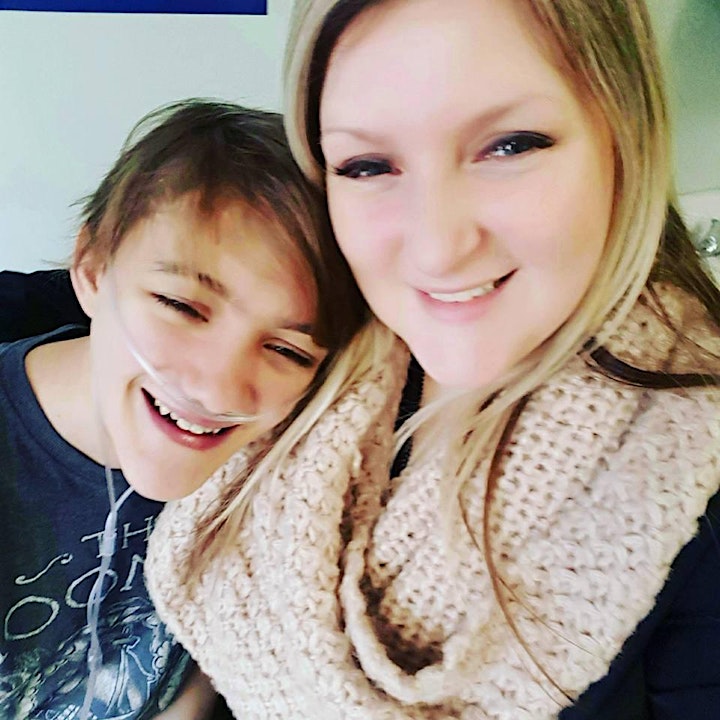 This event is sponsored by Tiffany Agnew Inspires in support of The Braedon Foundation.
I created this foundation in memory of my sweet Braedon who passed away in 2018 to remember and honour him by spreading his kind heart, generosity and goodwill through his foundation.
This Bereaved Mother's Day I'm further honouring him again with this event and committing to personally raising $2500 to sponsor our next Happy Heart Project.
Memorial Dedication Donation
Memorial Video & Custom Memorial Picture Graphic
A touching sentiment to honour those we've lost. Whether you're a grieving the loss of a pregnancy, child, grandchild or mother share your love by donating to the Braedon Foundation in their memory.
You'll be invited to submit a photo and personal message of 140 characters (or less) which will be included in our Memorial video and will debuted at the event and latter premiered on Tiffany Agnew Inspires social channels as well as the Braedon Foundation's.
You will also be sent a digital copy of your memorial picture graphic to use on your social media
Cost: By Donation
Meet your Speakers:
Pam Pastirik, Founder of NB COPES
RN, MSN Grief Educator, Graduate Student TATI, Grieving Mom, Sister & Daughter
"Welcome to Holland: Using Art Therapy to Navigate Grief"
Jess Neary, Founder of Jess Neary Fengshui
Designer, Feng Shui Specialist, Energy Healer
"Healing with Feng Shui & Essential Oils"
Tabatha Foster, Founder of Oh My Soul & Journey
Reiki Master, Chios Master, Meditation Leader & Energy Healer
"The Healing Power of Meditation& Guided Meditation"
Tiffany Agnew, Founder of The Braedon Foundation & Tiffany Agnew Inspires
Angel Mom, Speaker, Writer Courage Coach & Happy Heart Maker
"Impossibly Brave: Grieving, Healing & LIVING"
Stay tuned to Tiffany Agnew Inspires Facebook Page for more details on our speakers who've donated their time to be a part of this event.
Create a memory box with Tiffany Agnew & Pam Pastirik
Pam will share her expertise in Art Therapy and Tiffany will talk about creating new traditions as a way to heal as they walk you through creating your own memory box.
Make one while you watch or get inspiration and ideas to make yours after the event.
***More details on this activity will be sent out to those who register.****
For more information or if you have questions please contact reach out to Tiffany Agnew Inspires here on Facebook.