French is EASY, FUN and YUMMY ! Have fun while cooking and eating in French !
About this event
You learn a language by using it in real life, doing so you'll get a good grasp on it.
At Griottes Polyglottes we always try to find great and fun ways for you to practice French.
We have 2 cooking sessions lined Up for you !
***** On January 29th => A king brioche call Galette des rois. In France we eat it for the Epiphany celebration on January 6th.
***** On February 26th => session with a special guest Mélanie Ruffié a pastry chef from ATMAU Wellness : www.atmauwellness.com
We are going to bake a yummy French pastry LE FINANCIER with MOUSSE AU CHOCOLAT !
During those cooking sessions, we will practice reading recipes, and all the vocabulary needed in the kitchen.
It is a great opportunity for you to use the language, to get new vocabulary and use them in context.
Once registered you will received the ingredients list that you need to buy for the session.
ALL THE FUNDS WILL GO FOR A CHARITY , NON PROFIT ORGANIZATION.
It's a good way for us to give back to the community :)
If you have any questions about this session feel free to reach out to Ingrid ingrid@griottespolyglottes.com
See you soooonnnn!
Keep learning this romantic language with fun!!!! :)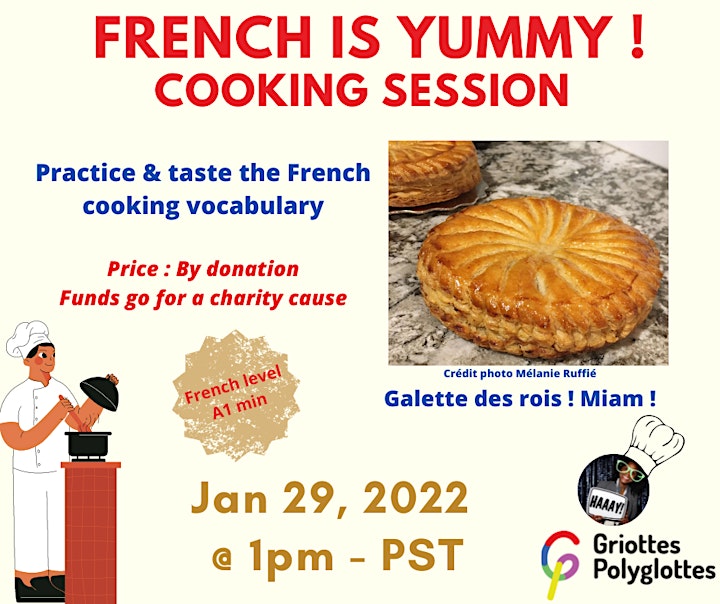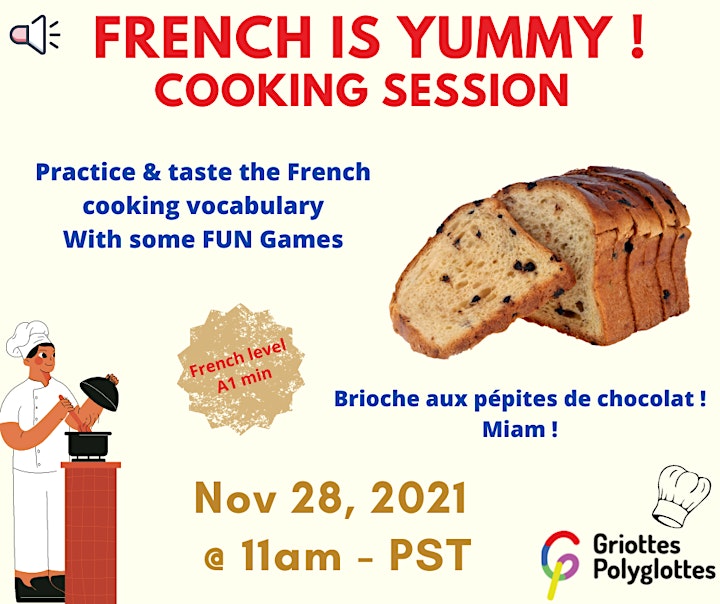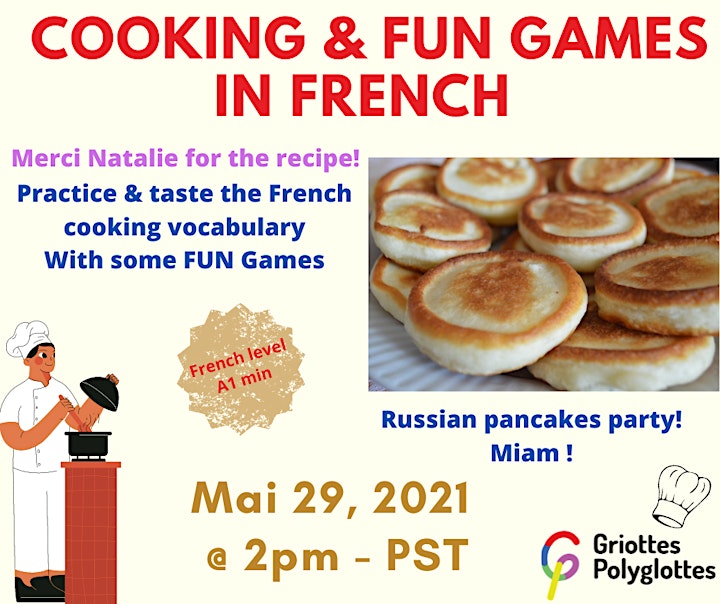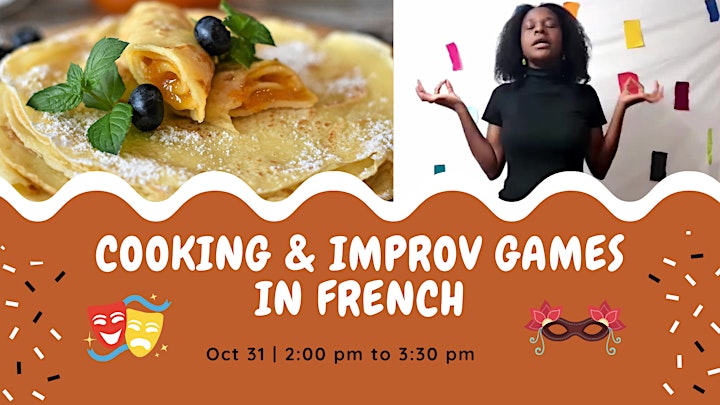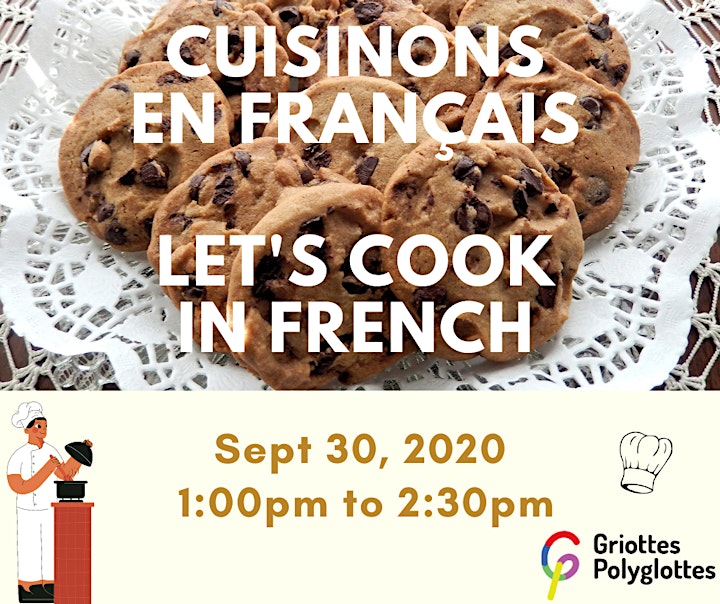 Organizer of Improv Cooking Party for French Learners
The French girl who helps you awaken the French within you through FUN Improv and Storytelling  games.
My name is Ingrid, I'm from France.
I took acting classes for 10 years in France and have performed in several plays in France (Paris and other cities), Morocco, and Vancouver.
In 2017 I moved to Vancouver, intending to become fluent in English.
I hoped that my passion for theatre would help me reach that goal, but a place to practice languages through acting didn't exist.
I then decided to create my own company to give people the opportunity to learn French through acting, storytelling, and improvisation.
My main goal is to provide a fun, safe, and judgment-free environment to learn and to express yourself in this beautiful and romantic language.