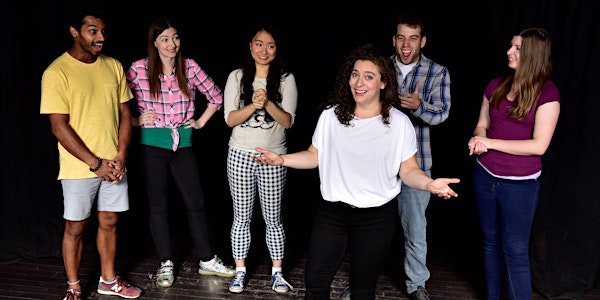 Improv for New Friends
This event is about having a chance to meet fellow people in the fun, positive atmosphere created during an improv class.
When and where
Location
The Social Capital Theatre 154 Danforth Avenue 2nd Floor Toronto, ON M4K 1N1 Canada
Refund Policy
Contact the organizer to request a refund.
About this event
Improv is a great medium to meet people. We create an atmosphere where we encourage people to be themselves, be positive, to get rid of judgement, to really listen and support each other. When we laugh, and play, the ego we want to project to people disappears and we open up, relax, and be ourselves.
Participants will take part in a two-hour improv class with other people.
Come and play with other adults. Play is incredibly important. It's one of the only times that we're truly present and living in the moment.
Improv comedy uses several techniques to create laughter. These include, creating an atmosphere free of judgement, saying 'yes', active listening, being positive, putting your focus on others, and the importance of play and laughter.
Not coincidentally, these are the same things that happen to us naturally when we are bonding with another person.
In this class, we'll explore these techniques not with the goal of being funny, but with the goal of being people that other people want to be around.
The teacher, Ralph MacLeod, is a co-founder of two independent improv clubs in Toronto - Bad Dog Theatre and Social Capital Theatre. He's been teaching improv for over 30 years. He also teaches these same techniques to several organizations including UofT, Google, Kraft, Shopify and many, many more.
Please feel free to ask any questions you may have!
Feel free to hang out afterwards and share a drink!