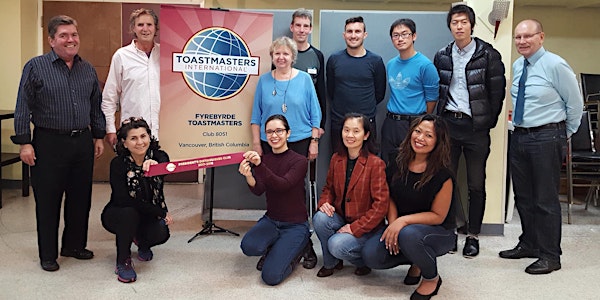 Improve Public Speaking & Debates Skills - Fyrebyrde Toastmasters Vancouver
Toastmaster is a great way to improve your speaking skills. There is a structured agenda with feedback and evaluations for you to work on.
About this event
We are a friendly, welcoming club with a casual feel that meet every Saturday morning from 9am - 11am (except stat holidays). We have a diverse mix of regular members with a wide array of experience: skilled speakers and long-time Toastmasters pair up to mentor and coach our new members, and provide a supportive environment full of practiced feedback and advice.
What is unique to our club is we offer 3 different types of speaking practice: impromptu speaking, prepared speech, and debate practices. There will be evaluation and feedback for all of these so that you can improve your skills.
Come and join us in a fun and thought-provoking event all the while, improving your public speaking skills and confidence!
Normally we meet in person but during the pandemic restrictions, we are meeting online through Zoom. We have been able to make it just as fun and engaging!
The online link will be emailed to you once you register.