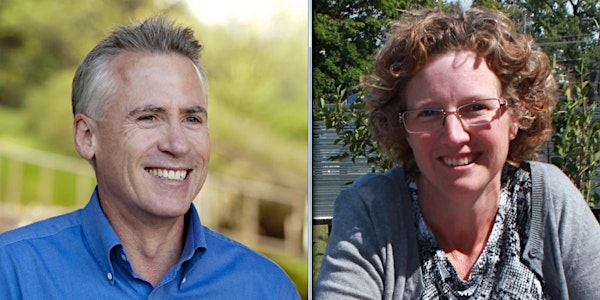 IMPROVING SERVICES AND SYSTEMS FOR TRANSITION-AGE YOUTH (TAY) IN ONTARIO
When and where
Location
Hellenic Centre 486 Ester Road Sudbury, ON Canada
Description
The transition to adulthood is a critical developmental stage. Youth experiencing mental health and substance use concerns at this time may also face challenges related to housing, justice involvement, education, and employment. And individuals from vulnerable populations experience these challenges more acutely.
This one-day knowledge exchange event is for service providers, persons with lived experience, family members, policymakers, researchers, and other stakeholders in Ontario's mental health and substance use system. Attendees will learn about various initiatives and how CAMH's Provincial System Support Program (PSSP), through the Service Collaboratives initiative, has been working with communities to improve services and systems for transition-age youth in Ontario.
This event features keynote speakers:
Dr. Ian Manion (pictured above)
Dr. Manion is a clinical psychologist and scientist-practitioner who has worked with children, youth, and families for over 30 years. He is a clinical professor in the School of Psychology at the University of Ottawa and the director of Youth Mental Health Research at the Institute for Mental Health Research.
Dr. Joanna Henderson (pictured above)
Dr. Henderson is a Clinician Scientist and Director of the Margaret and Wallace McCain Centre for Child, Youth and Family Mental Health at the Centre for Addiction and Mental Health. She is also an Associate Professor in the Department of Psychiatry at the University of Toronto.
Also featuring:
The event is co-hosted by the NE Local Health Integration Network
For more information contact Ashley.Miller@camh.ca
AMÉLIORER LES SERVICES ET LES SYSTÈMES POUR LES JEUNES EN TRANSITION VERS L'ÂGE ADULTE EN ONTARIO
9 NOVEMBRE | 9 h – 16 h
Hellenic Centre, 486, ch. Ester, Sudbury (Ontario)
La transition vers l'âge adulte constitue une phase de développement critique. Les jeunes qui sont alors aux prises avec des problèmes de santé mentale et de toxicomanie peuvent aussi être confrontés à des défis en matière de logement, de démêlés avec la justice, d'éducation et d'emploi. Et ceux provenant de populations vulnérables vivent ces expériences avec une plus grande intensité.
La présente journée d'échange de connaissances vise les fournisseurs de service, les personnes ayant un vécu pertinent, les membres de la famille, les responsables de l'élaboration des politiques, les chercheurs et d'autres parties prenantes du système ontarien de santé mentale et de traitement de la toxicomanie. Les participants y seront informés des diverses initiatives et de la façon dont le Programme de soutien au système provincial (PSSP) de CAMH, par l'intermédiaire du projet des services axés sur la collaboration, a travaillé de concert avec les collectivités afin d'améliorer les services et les systèmes pour les jeunes en transition vers l'âge adulte en Ontario.
Conférencier principal : Docteur Ian Manion
M. Manion est un psychologue clinicien et un scientifique-praticien qui a travaillé pendant plus de 30 ans avec les enfants, les jeunes et les familles. Il est professeur clinicien à l'École de psychologie de l'Université d'Ottawa et le directeur de la recherche en santé mentale pour les jeunes à l'Institut de recherche en santé mentale.
Conférencière principale : Docteure Joanna Henderson
Mme Henderson est une clinicienne-chercheuse et la directrice du Margaret and Wallace McCain Centre for Child, Youth and Family Mental Health du Centre de santé mentale et de toxicomanie. Elle est également professeure agrégée de psychiatrie à l'Université de Toronto.
Aussi au programme :
L'événement est coprésidé par le réseau local d'intégration des services de santé NE et se déroulera en anglais. Il sera toutefois possible de se procurer certains documents en français. Pour un supplément d'information, veuillez communiquer avec Ashley.Miller@camh.ca