Experience this beautiful shared exhibit by local artists Lancette Burton and Stacey Walyuchow
About this event
'IN BETWEEN'
An exhibit of work representing those moments in life where we find ourselves situated somewhere between two extremes or the feeling of being on the brink of something new, be it bad or good. There can be such magic in that place 'between' - this is where we learn emotional resilience and more about our capabilities.
In between is often where we take the time to think and reflect, to use our experiences of the past and realize new lessons learned. In between is an opportunity to grow, to move forward and deal with what needs to be let go, not just put away.
In Between is also an interesting theme in the literal sense as well since elements of each piece are in between others, and the subject of each painting could suggest a completely different take on those two words.
We encourage you to take your time with each piece and feel the narrative rise to meet you - in between.
Viewing hours outside of the 21st are as follows:
October 17 Noon to 4pm
October 22 4pm to 7pm
October 24 Noon to 4pm
October 28 and 29 4pm to 7pm
Tickets at loft112.org/gallery-tickets
*Loft 112 is adhering to the City vaccine mandate. Proof of vaccine or negative PCR test result required for entry.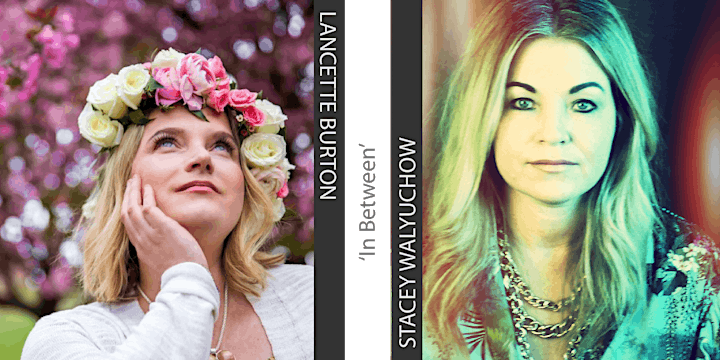 ABOUT LANCETTE
I am a born and raised Calgarian who found a passion for art and photography in high school. I have taken several art courses and workshops and I have mentored under other talented professional artists.
Art has been a large influence in my life. It has gotten me through the good and hard times of my life and fills my heart with joy. I am inspired by my own prairie backyard and I love painting big skies, interesting mountains, colourful sunsets, animal characters and children adventures. I love using my own references captured from my adventures and then turn them into an art piece.
​My photography journey began after the birth of my son in 2013. I was motivated to learn how to capture as many special moments from his childhood as possible. I enrolled in courses and photography workshops and began experimenting with those special moments not only with my own family but for many others as well. I soon discovered that I truly enjoyed working with families, capturing authentic moments and the details that make those families unique. There is something very special about documenting your family and your growth through photographs. I enjoy creating memories though creative portraits which you will treasure for years to come.
ABOUT STACEY
Stacey Walyuchow (b. 1975 Calgary, AB)
Inspired by experiences, memories, music and the many faces of women, I create mixed media artworks. My intention is to create stories and situations that break the passivity of the viewer by developing scenes that do not follow logical criteria. Stories that bring the spectator into a narrative that could be of dreams. My work is based on impactful situations from my own life experiences and some inspired by story and song lyrics, though each piece is open for interpretation. I want the viewer to personally feel something when they look at the work. A sense of wonder, a strong emotion, even a determination to figure out what each element represents.
Through juxtaposing women and other human forms with birds and moody, abandoned landscapes/structures, I want to provide a glimpse into those hidden places in our minds where we store all of the things we have yet to work through, the things we believe we should forget, and the things we long to remember.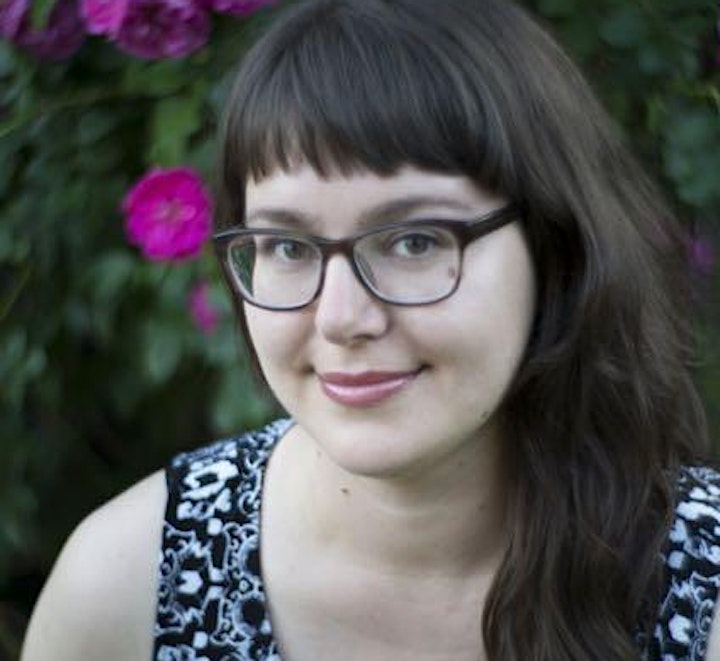 Stacey Walyuchow will once again be partnering with writer/poet Helen Hajnoczky as Helen created poetry to accompany Stacey's pieces. The pairing will be available in a booklet for purchase.
Helen Hajnoczky is a poet, artist, and crafter from Calgary. She is the author of the books Magyarázni (Coach House, 2016) and Poets and Killers: A Life in Advertising (Snare/Invisible, 2010). Helen shares her artwork, including collaborations with her late father Steve Hajnoczky, on Instagram @ateacozyisasometimes. She also blogs about her writing, art, and the creative process at ateacozyisasometimes.com/blog
Organizer of 'In Between' - the art of Lancette Burton and Stacey Walyuchow