Description
Join us on Sunday, March 2nd, 2014 for the
CANADIAN RACE RELATIONS FOUNDATION

AWARD for LIFETIME ACHIEVEMENT
* * *
Established in 2003, the CRRF Award for Lifetime Achievement acknowledges and honours
individuals who promote the principles espoused in the Canadian Race Relations Foundation Act and
who have made outstanding contributions towards positive race relations in Canada.
The 2014 Lifetime Achievement Award will be presented to
Arthur K. Miki, CM, OM.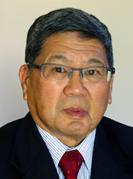 Mr. Miki, on behalf of the Japanese Canadian community, led the negotiations to achieve a
just redress settlement for Japanese Canadians interned during the Second World War, which had a
far-reaching impact nationally, including the establishment of the Canadian Race Relations
Foundation. He was formerly the Vice-Chair of the CRRF and now serves as the National Association
of Japanese Canadians' (NAJC) representative on the CRRF Board of Directors. Educator, community
activist and author, Mr. Miki served for 10 years as Citizenship Judge for Manitoba and
Saskatchewan, and currently lectures at the University of Winnipeg, Faculty of Education.
He is recipient of numerous awards for his advocacy efforts, including the Order or Manitoba,
the Order of Canada, and an Honourary Doctorate degree from the University of Winnipeg.

The Award Dinner will also celebrate the outstanding achievements of five community
organizations and leaders for their positive contribution to race relations in Canada.
Riverside Grand Ballroom
1231 Burdette Street, Richmond, B.C.
6:00pm Reception / 6:30pm Dinner
* * * * *
The Japanese Canadian Redress Agreement
Twenty-five years have elapsed since that historical day, September 22, 1988, when the government
of Canada acknowledged the injustices suffered by Japanese Canadians during and after
World War II. The news was a pleasant but shocking surprise for most Japanese Canadians,
but for those who had struggled through the campaign it was a dream come true.
After many years of campaigning led by Art Miki as President of the NAJC, the signing of
the Japanese Canadian Redress Agreement was an extraordinary achievement and
began a healing and renewal process for the wartime victims and their families.
Prime Minister Brian Mulroney & NAJC President Art Miki sign the Japanese Canadian Redress Agreement
* * *
The CRRF, in conjunction with this event, will be hosting the
In Conversation: Multiculturalism in Greater Vancouver
conference on Monday, March 3rd, beginning at 9:00am at the
Westin Wall Centre in Richmond, BC.
For more information and registration for this conference, please click here.
Organizer of In Conversation: Building Bridges for Canada - Lifetime Achievement Award Dinner

The work of the Foundation is premised on the desire to create and nurture an inclusive society based on equality, social cohesion, mutual respect, human dignity and belonging.
Le travail de la FCRR repose sur le désir de bâtir et d'entretenir une société inclusive fondée sur l'équité, l'harmonie sociale, le respect mutuel et la dignité humaine.