Hang out with the one and only E L James while she discusses her series with Zibby Owens
About this event
The Girly Book Club is so thrilled to be sitting down with the incredible E L James to discuss her "Fifty Shades as Told by Christian" trilogy (Grey, Darker and Freed). She'll be interviewed by none other than Zibby Owens (Bookfluencer, Podcaster, Author, Publisher and Mother of four).
*Each ticket includes an e-copy of Grey (the first book in the series).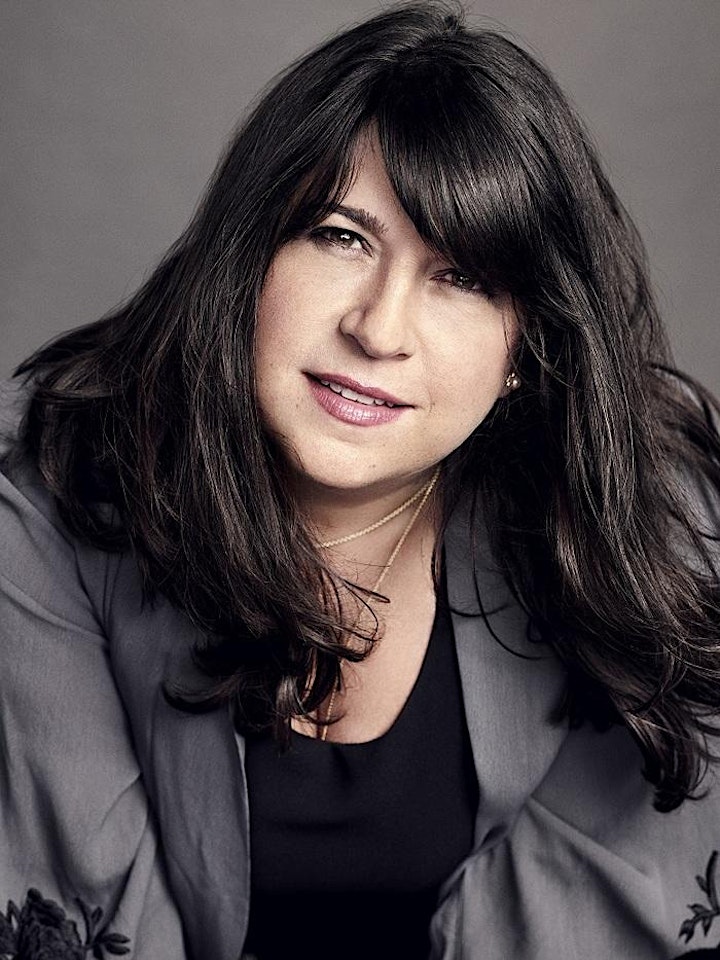 About our author:
E L James is an incurable romantic and a self-confessed fangirl. After twenty-five years of working in television, she decided to pursue a childhood dream and write stories that readers could take to their hearts. The result was the controversial and sensuous romance Fifty Shades of Grey and its two sequels, Fifty Shades Darker and Fifty Shades Freed. In 2015, she published the #1 bestseller Grey, the story of Fifty Shades of Grey from the perspective of Christian Grey, and in 2017, the chart-topping Darker, the second part of the Fifty Shades story from Christian's point of view. Her books have been published in fifty languages and have sold more than 165 million copies worldwide.
E L James has been recognized as one of Time magazine's "Most Influential People in the World" and Publishers Weekly's "Person of the Year." Fifty Shades of Grey stayed on The New York Times Best Seller List for 133 consecutive weeks. Fifty Shades Freed won the Goodreads Choice Award (2012), and Fifty Shades of Grey was selected as one of the 100 Great Reads, as voted by readers, in PBS's The Great American Read (2018). Darker was long-listed for the 2019 International DUBLIN Literary Award.
She was a producer on each of the three Fifty Shades movies, which made more than a billion dollars at the box office. The third installment, Fifty Shades Freed, won the People's Choice Award for Drama in 2018. E L James is represented by her long-standing agent Valerie Hoskins of VHA London.
E L James is blessed with two wonderful sons and lives with her husband, the novelist and screenwriter Niall Leonard, and their West Highland terriers in the leafy suburbs of West London..
About our Moderator:
Zibby Owens is the creator and host of the award-winning podcast Moms Don't Have Time to Read Books. Zibby, named "NYC's Most Powerful Book-fluencer" by New York magazine's Vulture, conducts warm, inquisitive conversations with authors, making her daily show a top literary podcast as selected by Oprah.com in 2019 and 2020. Zibby is the Co-Founder and CEO of Zibby Books, a publishing home for fiction and memoir. She's also the CEO of Moms Don't Have Time To, a media company with multiple podcasts, publications, communities, the Zibby Awards, and two anthologies, Moms Don't Have Time To: A Quarantine Anthology, and Moms Don't Have Time to Have Kids: A Timeless Anthology.
A regular contributor to Good Morning America and Katie Couric Media, Zibby has also contributed to the Washington Post, Real Simple, Parents, Marie Claire, Slate, and many other publications. She has appeared on GMA, CBS This Morning, the BBC, and other news outlets. Her first children's book Princess Charming will soon be followed by a second. A graduate of Yale University and Harvard Business School, Zibby currently lives in New York with her husband and four children. She always has a book nearby. For more information, visit www.zibbyowens.com and follow her on Instagram @zibbyowens. Just don't ask her how she does it all; she has no clue.