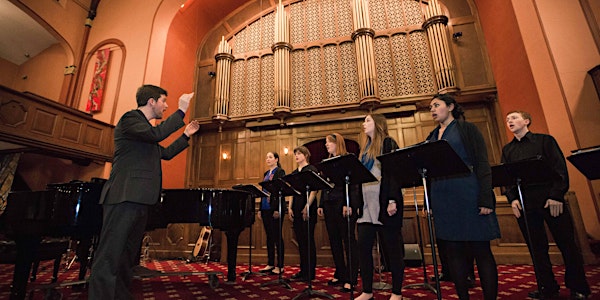 IN EVERY SEASON - a weekend of concerts by the SAMC Chamber Singers
When and where
Location
Abbotsford + Langley
Description
IN EVERY SEASON
a weekend of concerts by the SAMC Chamber Singers
TWU's first choral concert of the year, "In Every Season," is a night of uplifting, sacred music featuring the elite SAMC Chamber Singers. On November 4 and 4, under the direction of Joel Tranquilla, the choir will perform music ranging from rich, contemplative pieces, to lively American gospel.
The repertoire varies in complexity and highlights the talent of the choir. Bach's canata, Der Herr Denket an uns, features a soprano aria and a Baroque instrumental ensemble. The text in the piece is from Psalm 115, which expresses the assurance of God's blessing. A contemporary setting of Psalm 23, by Canadian composer Robert Ingari, illuminates the journey of the psalm, concluding with a triumph. Other highlights include contemporary poetry and evocative biblical texts such as "Rise Up, My Love, My Fair One." Student soloists Sarah Quinn, Katrina Reynolds, and Anna-Marie Ryan are featured, along with faculty members Suzanne Klukas and David Rushton.
This concert is a rich, spiritual experience of God's presence in all seasons of life.


---
Date: Friday, November 4
Time: 7:30pm
Place: Emmanuel Free Reformed Church (3366 Mount Lehman Road, Abbotsford)
Date: Saturday, November 5
Time: 7:30pm
Place: Langley Canadian Reformed Church (21804 52 Ave, Langley)


---
Tickets:
$10 general admission (available at the door - cash only)
Students: pay-what-you-can at the door
More Info: twu.ca/samc
Contact: music@twu.ca