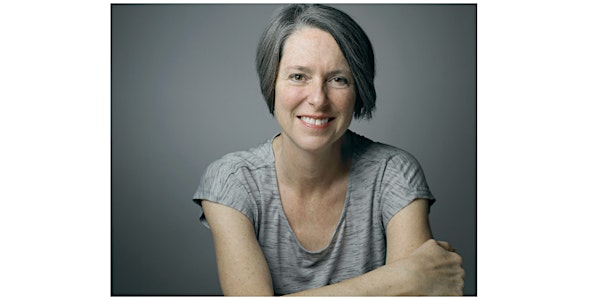 In-Person: Embracing our Imperfect Bodies: Chair Yoga with Sharon Cavanagh
Join us for an in-person all-ages participatory adaptive yoga class inspired by Robin Arseneault's exhibition 'Falling Off The Log'
When and where
Location
Esker Foundation 1011, 9th Ave SE Calgary, AB T2G 0H7 Canada
About this event
Yoga and movement specialist Sharon Cavanagh will lead participants in a chair yoga experience inspired by, and surrounded by, sculptures and drawings featured in Robin Arseneault's exhibition, Falling Off The Log. Participants of all ages and abilities are welcome to move together as we appreciate and celebrate our differences and similarities, embracing our imperfect bodies as they are.
This program will take place while Esker Foundation is closed to the public. We recommend that you wear clothing that is comfortable to move in. No supplies or experience required, but you may bring a yoga mat for optional movement off the chair if you would like.
The Atlantic Avenue Art Block building- where Esker Foundation is located- is mobility-device accessible, and the gallery has a single-stall accessible washroom.
All-ages workshop. Families, children and youth are welcome.
Registration essential. Please note that participants must review and acknowledge the Accident Waiver and Release of Liability Form: https://eskerfoundation.com/assets/AccidentWaiverAdaptiveChairYoga2022.pdf
Links to videos by Sharon Cavanagh:
Image: Courtesy of Sharon Cavanagh
Please also read Esker Foundation's Media Release Agreement: https://eskerfoundation.com/assets/MediaReleaseAgreementMay2019.pdf
Esker Foundation at times records programs and events for the purposes of archive and promotion. By participating in a program or event at Esker Foundation you consent to having Recordings (images, photographs, videos, audio recordings or other media) taken of you/your dependent(s). Participants will be notified when Recordings will be taken. Esker Foundation will not use these Recordings for commercial purposes.
Esker Foundation respects Participants' privacy. Should you wish to not have Recordings of you/your dependent(s) taken, you may opt out on the day of the event or program by notifying a member of Esker Foundation's staff or volunteer.
If you have any questions or concerns, please contact: programs@eskerfoundation.com