Meet our hiring managers in person at our Bolton Campus Job Fair!
About this event
LOOKING FOR WORK? CAREER CHANGE?
Meet our hiring managers 𝗶𝗻 𝗽𝗲𝗿𝘀𝗼𝗻 at our Bolton Campus Job Fair!
Husky offers:
- Clean, safe, state-of-the-art facilities
- On-site cafeterias and wellness and fitness center
- Competitive compensation and benefits packages
We have a variety of Permanent and Temporary positions available:
• Assembly Technicians
• CNC Machinists
• Material Handlers
*Please bring a copy of your resume with you
𝘔𝘢𝘴𝘬𝘴 𝘢𝘳𝘦 𝘳𝘦𝘲𝘶𝘪𝘳𝘦𝘥. 𝘞𝘦 𝘸𝘪𝘭𝘭 𝘩𝘢𝘷𝘦 𝘴𝘤𝘳𝘦𝘦𝘯𝘪𝘯𝘨 𝘵𝘢𝘬𝘪𝘯𝘨 𝘱𝘭𝘢𝘤𝘦 𝘢𝘵 𝘵𝘩𝘦 𝘦𝘯𝘵𝘳𝘢𝘯𝘤𝘦. 𝘞𝘦 𝘸𝘪𝘭𝘭 𝘣𝘦 𝘦𝘯𝘧𝘰𝘳𝘤𝘪𝘯𝘨 𝘴𝘰𝘤𝘪𝘢𝘭 𝘥𝘪𝘴𝘵𝘢𝘯𝘤𝘪𝘯𝘨 𝘢𝘯𝘥 𝘢𝘭𝘭 𝘮𝘦𝘦𝘵𝘪𝘯𝘨 𝘳𝘰𝘰𝘮𝘴 𝘸𝘪𝘭𝘭 𝘣𝘦 𝘴𝘢𝘯𝘪𝘵𝘪𝘻𝘦𝘥 𝘣𝘦𝘵𝘸𝘦𝘦𝘯 𝘪𝘯𝘵𝘦𝘳𝘷𝘪𝘦𝘸𝘴.
All of our active job postings are available online at: https://www.husky.co/en/careers/
We wish you much success in your job search!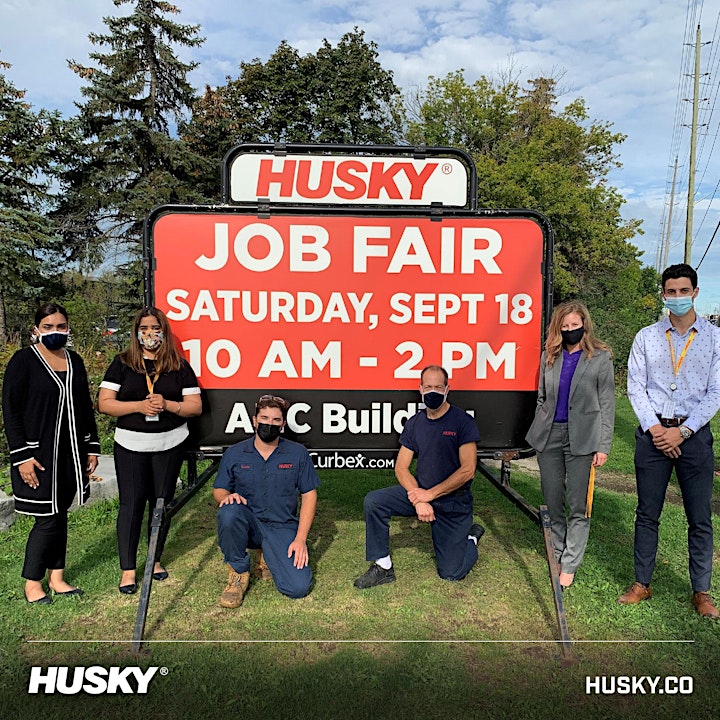 Organizer of In-Person Job Fair in Bolton
As the largest brand-name supplier of injection molding equipment and services to the plastics industry, we are engineers, designers, innovators, material and software specialists, and problem solvers. Team Husky comprises more than 4,300 dedicated people worldwide, focused on building success and profitability for our customers, who operate in over 140 countries.