An expansive discussion on Black History Month and Black Future Month with the Honourable Jean Augustine and Danilo Deluxo McCallum
About this event
In the words of Maya Angelou, "If you don't know where you've come from, you don't know where you're going."
It's with this duality in mind we are excited to announce In Pursuit of Black Future Month, an evening discussion with two extraordinary Canadians. On March 27th from 4pm - 6pm please join us in a discussion on Black History Month and Black Future with the Honourable Jean Augustine and Danilo Deluxo McCallum. This panel will be moderated by Ashley Jane Lewis.
The Honourable Jean Augustine was the first Black women elected into the House of Commons. In addition to this incredible accomplishment, her legacy includes the federal declaration of February as Black History Month, a motion she put forward in 1995. Her work and efforts have significantly impacted the lives of Black Canadians.
The incredible Danilo Deluxo McCallum is an acclaimed afrofuturist artist who coined the term Black Future Month in 2012 via an exhibition that brought together black futurists from across Canada and the US. Black Future Month consider a far-off distant future envisioned by Black people.
Ashley Jane Lewis is an afrofuturist new media artist, creative technologist and Manager of the Design Fabrication Zone. Her work has exhibited in both Canada and the US, most notably on the White House website during the Obama presidency. She is listed in the 2016 Top 100 Black Women to Watch in Canada.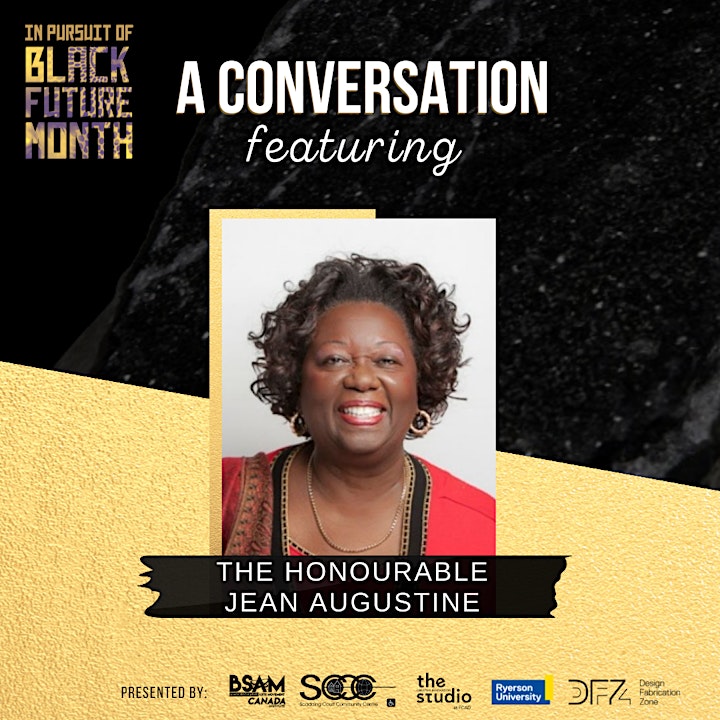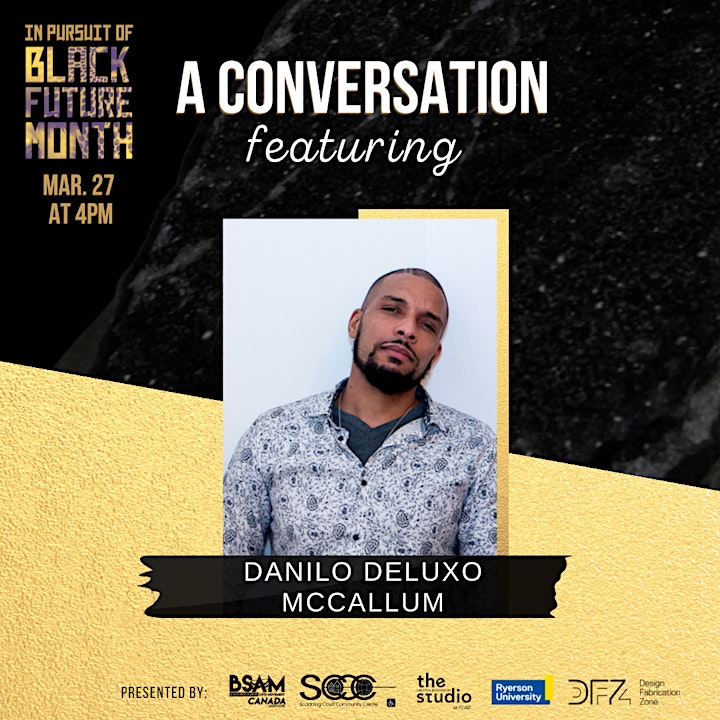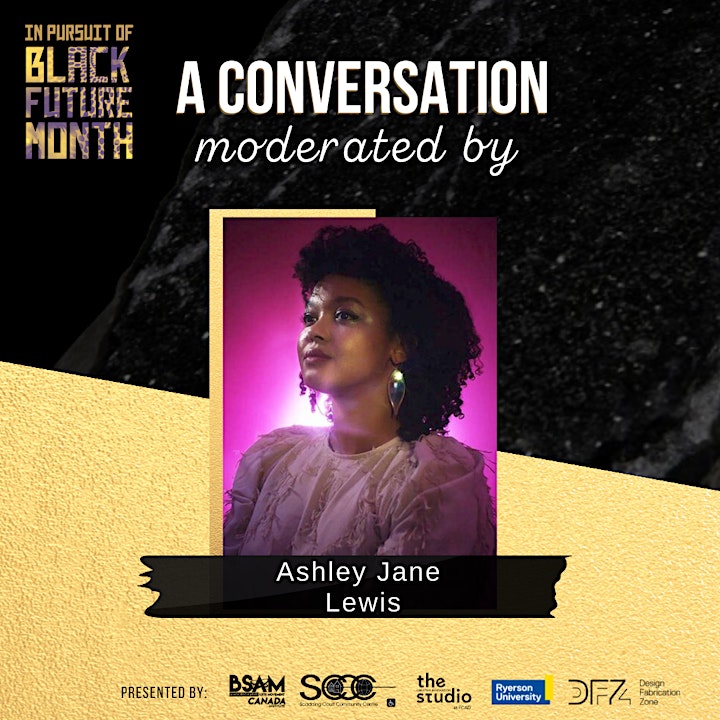 Join us for an expansive conversation on the history and future of Black culture.
In advance of the event, we'd love to hear from you! Send us and audio recording describing the black future you'd like to live in. We'll be collecting and archiving these stories from the black community in lead up to this event and beyond. Send stories to dfz@ryerson.ca
This event is brought to you by the Black Speculative Arts Movement Canada (BSAM) in partnership with Scadding Court Community Centre and the Design Fabrication Zone at Ryerson University.