In Search of a Happier Workplace: A Down and Dirty intro to Social Styles
Description
In Search of a Happier Workplace: A Down and Dirty intro to Social Styles
In this workshop, participants will learn how to identify their own style of communicating (verbal and non-verbal) and to identify and adapt their message to be better understood by their colleagues. The session is designed in a workshop format, and audience participation is encouraged.
INTERPERSONAL SKILLS ARE THE ONE SKILL THAT EVERY EMPLOYEE SHOULD HAVE
Research conducted by The TRACOM Group revealed employees overwhelmingly agreed that interpersonal skills were essential at work.
• 88% said that Style differences at work cause Communication Breakdowns.
• 87% reported that Conflict was due to Style differences at work.
• 63% believed that Low Morale was caused by Style differences.
• 80% said that SOCIAL STYLE training has helped them have a more effective relationship with their coworkers or team.
In this session, you will learn:
Improved self-awareness of how you communicate and handle stress

Recognize others preferred way of communicating and behaving and how they handle stress

A tool that allows you to communicate more effectively by understanding first yourself and then others, either colleagues, clients and even family

A new a different way of looking at conflict
---
About John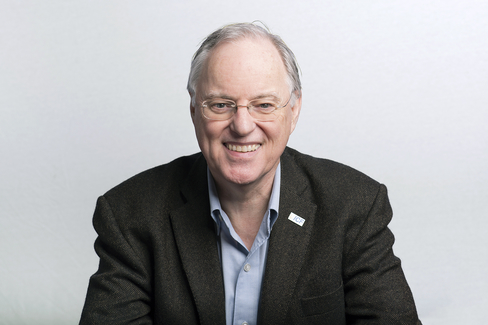 John K Whitehead MA, PCC, CEC - John's "WHY" comes from his personal experience and exploration of leadership issues. It is, simply put, that "Increased self-awareness leads to transformational change". John has seen clients make significant shifts in behaviour as they explore and deepen their self-understanding. Raising self-awareness makes them better leaders and allows them to lead exceptional organizations. Clients consistently tell John that learning about themselves, understanding their behaviour in various situations and then learning to modify those behaviours — either to enhance positive outcomes or minimize negative ones — is the most significant thing they have learned. As one client stated, "…adept at working through both professional and personal challenges, [John] was able to guide me through many personal 'stuck' points, creating clarity and 'aha' moments."
Professional Experience:
John Whitehead is an experienced leader, facilitator and certified coach with over 40 years of senior leadership and management experience. John started his sales career at 16 years of age selling Fuller Brush door-to-door. At 18, John became the youngest store manager Kinney Shoes of Canada had ever appointed. Over the years John has experienced various sales management experiences from retail to direct sales, selling both tangible and intangibles. John has held senior operational positions with national organizations achieving significant recognition for his results. Along with his coaching practice John is currently an Adjunct Professor at the Faculty of Management, University of British Columbia, Okanagan, and travels internationally including Europe and the Middle East facilitating leadership workshops. John describes himself as a continuous learner, motivated to learn more so that he can better help others achieve their goals. John's clients have included senior and emerging leaders in various industries including major utilities, mining, sports, Hi-Tech, entertainment, fitness, construction, retail and direct sales along with coaching other coaches and training professionals.
Qualifications & Accreditation:
John holds a master's degree in Leadership from Royal Roads University, Victoria, Canada and along with various certifications in management and leadership is a:
 Certified Coach by Marshall Goldsmith Stakeholder Centered Coaching
 Professional Certified Coach, credentialed by the International Coaching Federation
 Certified Executive Coach, certification from Royal Roads University, Victoria, Canada
 Certified LPI360 & Leadership Challenge Coach (Kouzes & Posner, Wiley)
 Certified Global Leader of the Future 360 Assessment (Marshall Goldsmith Stakeholder Centered Coaching)
 Certified Instructor and trainer in SOCIAL STYLES & Versatility, interpersonal communications model
---
What is Spotlight?
We know that staying up to date on today's big ideas and tomorrow's big trends is a job in and of itself.
As the world's first working, learning and growing store – we are excited to introducing Spotlight: a new community gathering and learning space. Spotlight will engage communities with knowledgeable experts to both inspire, inform, motivate and educate.
Spotlight is a space accessible to persons that use mobility devices. We encourage people from all backgrounds to participate in our public programming