A Community Conversation with Dr. Oliver Escobar about Where Mixed Methods of Evaluation and Democratic Innovation Meet.
About this event
Mixed Methods: A Pathway to Democratic Innovation?
During our summer 2021 Community Conversation and Workshop Series on Mixed Methods of evaluation, we surfaced dialogue about how the ways our work is measured and evaluated are chock full of power dynamics. What if we began with community conversation between and amongst those whose lives will be touched by a work we are considering, including funders, commissioners, service providers, and those who might access services, to decide together what is important to measure? What if we then worked with Mixed Methods, together, to find the best way to evaluate our experience and to do that together too? What if our understanding and decisions about what is happening were more whole and powerful as a result?
We are delighted that Dr. Oliver Escobar has accepted our invitation to a Community Conversation about the intersection where Mixed Methods and Democratic Innovation meet.
Oliver is Senior Lecturer in Public Policy at the University of Edinburgh. He is co-investigator in the projects European Smart Urban Intermediaries and Distant Voices, and a former director of What Works Scotland. Oliver works on participatory and deliberative democracy, with a focus on political inequalities and the governance of the future. He combines research and practice to develop social and democratic innovations across various policy and community contexts. Oliver's work has been shared in fifty publications and forty training courses for students and professionals across the public sector and civil society.
You are invited to join us on: 
Friday, November 19, from 1:00 - 2:30 PM BST
Ours will be a dynamic and highly participatory conversation!
During our time together we will first explore our topic with Oliver and then open space up for further musings and connection between and amongst the lot of us. 
This call will be highly participatory. If you choose to join us we ask that you:
Arrive a few minutes early
Be sure to have downloaded the latest version of Zoom
Come ready to share your thoughts and questions
Be open to connecting with and hearing from others
This gathering is part of cultivating a Mixed Methods community of practice. So, be sure to share this invitation and link with anyone you feel would enjoy joining us. The more the merrier!
You MUST REGISTER to receive the link to the call.
This series is supported by Axiom News. If you have any questions, write to events@axiomnews.com.
This event is brought to you by: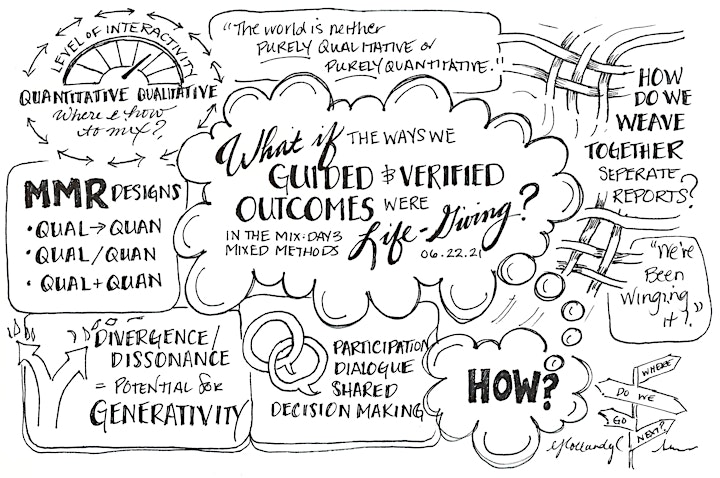 Organizer of In the Mix: A Community Conversation With Oliver Escobar