In-The-Round Community Conversation "On plants, resilience, and craft"
Join Anita Cazzola, 2021 Artist in Residence for City of Guelph, at the site of her temporary art installation, for a community conversation
About this event
Community members are welcome to join in an exploratory, inquisitive, in-the-round conversation Anita Cazzola at 10am on Sunday, October 24th. We will sit together in the company of Anita's installation, and speak about the foundational ideas behind the Botanical Reclamation project, and how these can extend into our own lives.
This project is rooted in a deep admiration, respect, and love for plants, and all that they do to exist in the world. This existence unfolds into endless layers of interconnectedness, and yet is also so simple. "The labour of plants" is so many things - it is patient while also being persistent. It practices generative disobedience. It expresses trans-conditional love. It is love.
Ultimately, this residency, and culminating celebration at Yorklands Green Hub, will use the metaphor of plants' resilience as a means to encourage the community as we overcome a pandemic, reconnect, and re-imagine more harmonious lives together with the natural world. It will foster meaningful interactions with spaces that are less cared for, expanding perspectives of what wild space is and what interacting with nature looks like. Community events like this, and installations like Anita's will provide a space for residents to reflect on their coexistence with natural spaces here in Guelph.
Everyone will be given a chance to share their thoughts and reflections together. The space created will be one of honesty, openness, and mutual care. Come as you are, and we will hold our hearts together.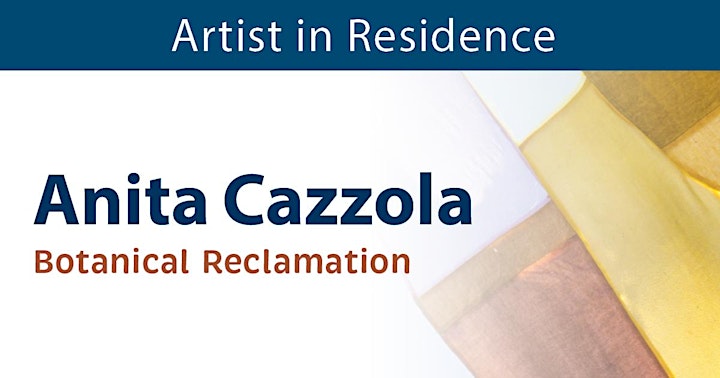 Organizer of In-The-Round Community Conversation "On plants, resilience, and craft"