IN THE SPIRIT AT WORK : We Want to Hear From YOU!

Thursday, 18 June 2015 from 12:15 PM to 1:30 PM (PDT)
Event Details
IN THE SPIRIT AT WORK :
A panel discussion with: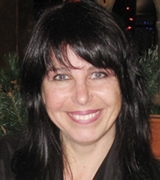 Chris Newell, Life/ Career/ Transition/ Loss Consultant & Educator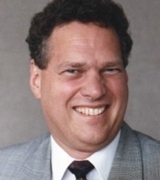 John Kuchenthal, Instructor in Drug & Alcohol Recovery

We Want to Hear From YOU!
This is an invitation to all our members and guests to attend our season finale of our Spirit at Work Luncheons. We want to hear from YOU!/span>
Join our panel for a lively and insightful discussion about those speakers who inspired and excited you most this year. What different perspectives did you walk away with? What stories touched you most? How did their words affect how you perform at work and in life?
John Kuchenthal - an Instructor in Drug & Alcohol Recovery, and Chris Newell - a Life/Career/Transition/Loss Consultant & Educator - will lead this stimulating conversation where you get to offer your thoughts, feedback and experiences.
Bonus - To show our appreciation for attending our luncheons and supporting Spirit at Work, we are including lunch in the price of admission (only $10).
About Our Facilitators:
Chris Newell has been a Life/Career/Transition/Loss Consultant and Facilitator since 1997 and was one of the first people in Vancouver to offer coaching service.
Chris specializes in helping those who are dealing with loss, whether it's a person, job, health, lifestyle or sense of self. For 15 years she has worked with those who have become unemployed, either by choice or circumstances. She's offered on-site support as well as facilitated career and job development workshops for thousands of people. Since 2008, Chris has been a bereavement worker, facilitating grief support groups for those who have lost a loved one.
Chris helps individuals by offering them a non-judgemental space to open up and share their dreams and fears, heartaches and struggles. She provides empathy, resources and guidance toward their journey of healing and new horizons.
To learn more click here.
--------------------------------------------
John Kuchenthal graduated from Portland State and the University of Oregon with majors in Psychology, Social Psychology, Criminology and Secondary Education. Before university his curiosity led him to make regular visits to the Theosophical Library in Portland, Oregon.
John was part of the team that started one of BC's first alternative schools and the Tripartion Model that has been followed by many since. As a Community College counselor and life skills instructor John found his passion in facilitating groups to the discovery of their individual and collective purposes. He continues to work as an outplacement counselor, consultant, coach and education instructor.
When & Where
Suite 700 -1090 W Georgia St
Adler School of Professional Psychology
Vancouver, BC V6E 4V2
Canada

Thursday, 18 June 2015 from 12:15 PM to 1:30 PM (PDT)
Add to my calendar
Organizer
Workplace Centre convenes conversations that deepen Spirit and Ethics in the workplace, and promotes their practical application in business and everyday life. We hold two meetings each month: Ethics for Breakfast, on the second Wednesday, and the Spirit at Work Luncheon on the third Thursday of the month. All meetings are open to the public. They are about 75 minutes long, presentation-and-discussion format, with speakers/topics that will help you keep ethics and spirituality alive in your work.
Email us or call 604-685-6560 for more information. You can also review our previous speakers & events, and any related speeches and presentations that have been posted by visitin www.WorkplaceCentre.org