About this Event
Vous êtes cordialement invité à l'inauguration officielle de la Chaire de recherche du Canada en études des minorités le 20 septembre prochain. Pour marquer l'occasion, François Paré, professeur émérite distingué de l'université de Waterloo, donnera une conférence sur les études des minorités ethnoculturelles et linguistiques dans le monde. La conférence sera suivie d'une réception. Veuillez confirmer votre présence en vous inscrivant ci-dessous. Si vous avez des questions, n'hésitez pas à communiquer avec nous : crceminorties@gmail.com.
You are cordially invited to the Official Inauguration of the Canada Research Chair in Minority Studies. The event will take place on September 20 and will include a talk (in French) by Distinguished Professor Emeritus François Paré on ethnocultural and linguistic minority studies in the world. This talk will be followed by a reception. Please confirm your attendance by registering below. If you have any questions, please contact us: crceminorties@gmail.com.
Inauguration: 14h30 / 2:30 pm
Conférence | Talk: 14h45 / 2:45 pm
Pour une problématique des langues et cultures minoritaires en Amérique ?
Réception | Reception: 16h00/ 4:00 pm
Hagey Hall 1104, University of Waterloo
Chaire de recherche du Canada : Nicole Nolette
Nicole Nolette est titulaire de la Chaire de recherche du Canada en études des minorités et professeure adjointe en études françaises à l'Université de Waterloo. Pour son livre Jouer la traduction. Théâtre et hétérolinguisme au Canada francophone (2015), elle était lauréate du prix Ann-Saddlemyer de l'Association canadienne pour la recherche théâtrale (2016) et du prix du meilleur ouvrage en théâtre québécois (2014-2016) de la Société québécoise d'études théâtrales.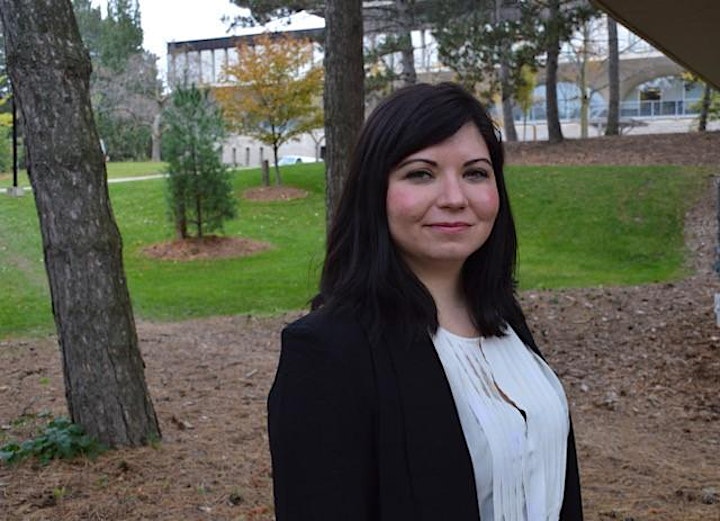 Conférencier : François Paré
François Paré travaille dans les domaines des littératures minoritaires, de la littérature comme institution culturelle et de la France du XVIe siècle. Son livre, Les littératures de l'exiguïté (Le Nordir, 1992, 1995, 2001), a reçu le Prix littéraire du Gouverneur général en 1993. Ses autres livres sur les littératures franco-ontarienne et québécoise comprennent: Théories de la fragilité (Le Nordir, 1994), Traversées (avec François Ouellet, Le Nordir, 2000), Frontières Flottantes / Shifting Boundaries (avec Jaap Lintvelt, Rodopi, 2001), Le fantasme d'Escanaba (Nota Bene, 2007) et Louis Hamelin et ses doubles (avec François Ouellet, Nota Bene, 2008).