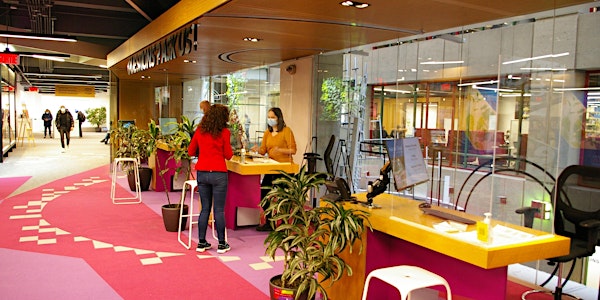 Inclusive and Accessible Teaching and Learning Spaces
Join us for the third and final workshop on accessibility and inclusivity. Let's talk about inclusive teaching and learning spaces!
About this event
Based on what we heard from the recent survey of students, staff and faculty about individual experiences of accessibility and inclusivity when moving around or using campus facilities at Concordia, we have added a workshop focused on inclusive teaching and learning spaces.
The conversation on accessible routes previously scheduled for March 31 will now be added to the signage and wayfinding session on March 23. If you are interested in signage, wayfinding, and accessible routes on campus, you can sign up for the workshop here: https://www.eventbrite.ca/e/signage-wayfinding-and-accessible-routes-tickets-262286174007
ICYMI, you can also sign up for the workshop on Inclusive and Accessible Washrooms on March 15: https://concordia-inclusive-and-accessible-washrooms.eventbrite.ca
...
Students, faculty, and staff highlighted teaching and learning spaces on campus as a significant area of discussion. As Concordia recognizes teaching and learning at the institution as a shared responsibility and is invested in improving the student experience and learning, this is an opportunity to for us to explore how to do better together.
To help plan improvements, Facilities Management is inviting all students, faculty, staff to join a consultation session facilitated by hcma Architecture + Design.
...
Note to all registered attendees: please check your email for the Zoom link and email Sarah at s.delaney@hcma.ca if you have not received it.