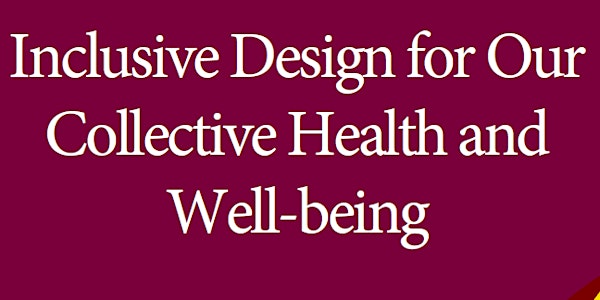 Inclusive Design for Our Collective Health and Well-being
Join Dr. Jutta Treviranus as we learn about Inclusive Design and it's impact on collective well-being
About this event
Our society's mundane conventions, assumptions, and associated values reduce human diversity and deny complexity and change. This has fed vicious cycles that disproportionately threaten the health and well-being of anyone that is marginalized. This in turn threatens our collective well-being because, as we have learned during the pandemic, "none of us are safe unless all of us are safe." Inclusive Design (as established in Canada) proposes that collective well-being depends on the edges or margins where diversity is the greatest and complexity and uncertainty cannot be denied. To realign our priorities, what do we need to change, what do we salvage, what might be the impetus for change?
About the Presenter:
Jutta Treviranus is the Director of the Inclusive Design Research Centre (IDRC) and professor in the faculty of Design at OCAD University in Toronto (http://idrc.ocadu.ca). Jutta established the IDRC in 1993 as the nexus of a growing global community that proactively works to ensure that our digitally transformed and globally connected society is designed inclusively. Dr. Treviranus also founded an innovative graduate program in inclusive design at OCAD University. Jutta is credited with developing an inclusive design methodology that has been adopted by public sector organizations internationally as well as large enterprise companies such as Microsoft.