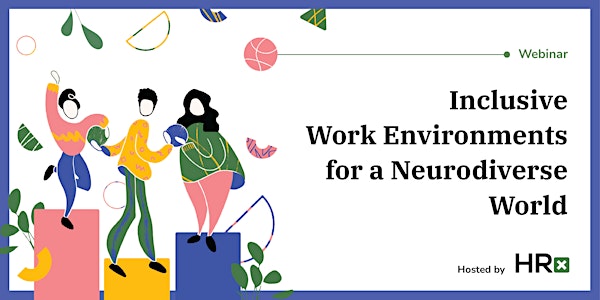 Inclusive Work Environments for a Neurodiverse World
Join HRx for this free webinar.
About this event
HRx is pleased to host a free virtual webinar on "Inclusive Work Environments for a Neurodiverse World" on Wednesday, October 19 from 12pm-1pm PT.
Somewhere between 10 and 20 percent of the global population is considered neurodivergent and while organizations are starting to take notice and recognize the value that neurodiversity could bring to their teams, many lack the understanding of what neurodiversity means, how it presents in the workplace and what strategies would help to foster a culture of inclusion.
In this session, we will explore:
What neurodiversity is
Experiences of people with neurodivergence in the workplace
Workplace accommodations and hiring strategies
Fostering a culture of inclusion
Facilitator: Shalyma Cambridge (She/Her), Director of Client Solutions, HRx
Shalyma Cambridge is a coach, facilitator and instructor, passionate about leadership, inclusion and supporting diversity in organizations. She brings a deep understanding of complex organizations and over a decade of experience executing communication and change management strategies; developing and facilitating training; and coaching in a variety of settings. It is Shalyma's belief that when a culture of authentic, inclusive and bold leadership is encouraged, organizations and their people are inspired to be their best.
Working with established and emerging leaders across a variety of industries in both local and international organizations – Shalyma helps individuals communicate their values, forge real connections and inspire others through confidence. She develops training and learning experiences that drive meaningful personal and organizational change.
Shalyma holds a Bachelor of Arts in Psychology, Graduate Certificate in Communications Management, certification as an Organizational Coach through the University of British Columbia and is a certified Personality Dimension facilitator. Currently pursuing her Master's in Organizational Leadership, Shalyma is also a member of the Vancouver Board of Trade Diversity and Inclusion Committee and co-leads the Vancouver Culture Collective Chapter which holds space to share learnings on transforming and building great cultures in the workplace.
Moderator: Wyle Baoween, CEO, HRx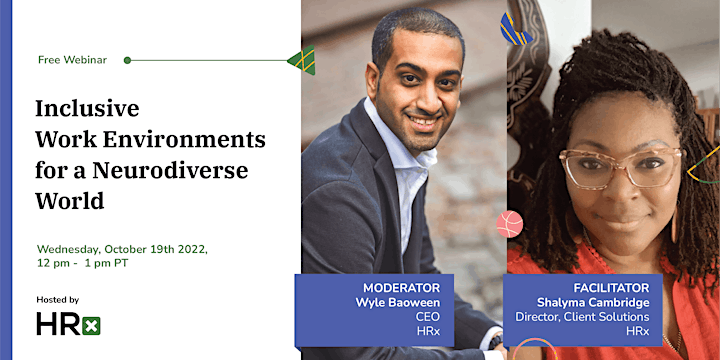 This event is offered at no charge, but registration is required. We look forward to seeing you there!
If you have any questions or concerns, feel free to reach out to the HRx Team at hello@hrx.tech
REGISTRATION CLOSES at 12pm on October 19, 2022.