New data shows that Ontario's greenhouse gas emissions spiked in 2018, after declining for a decade before that. What happened?
About this event
While Covid-19 has likely caused a significant decrease in greenhouse gas emissions, we know the structural issues that caused emissions to rise in 2018 continue to exists. Going back to business as usual will not be an option as emissions would continue to get worse.
What happened and how can we prevent this trend from continuing?
Increase in GHG Emissions in 2018
7:00 PM - 8:30 PM
Wednesday, May 27, 2020
__________________________________
Join us as we welcome Sarah Buchanan from Environmental Defence as we discuss the impacts that structural systems have on increasing our GHG emissions in Ontario. Read her blog here.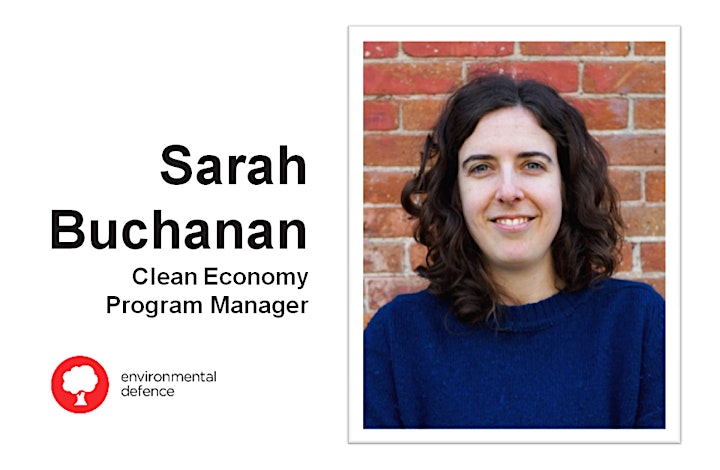 Sarah Buchanan | Program Manager, Clean Economy @sbuchananTO
Sarah began her environmental activism at age six, when she proudly began wearing a t-shirt with the word RECYCLE spelled out in silver sequins. Sarah has worked for the last 15 years in advocacy, media, and politics in both Ontario and British Columbia. She was inspired to join Environmental Defense's team through a desire to drive swift action on climate change, and now works with people, businesses, and government to advocate for climate solutions in Ontario. Read Sarah's blogs here.here.
_______________
This is a free event but registration is required. To simplify the process we're asking you to register via Eventbrite so that we can do a better job of keeping track of registered candidates.
There are two ways to register: Free or donation. As a not-for-profit - we are always trying to find ways to offset our costs. If you have the wherewithal and the inclination please consider choosing the donation option. (note that we are a not-for-profit, but not a registered charity. As a result we are unable to provide tax receipts).
----------------------------------
Organizer of Increase in GHG Emissions in 2018
About eMERGE
eMERGE fights climate change to build a healthier society. It does this by helping people reduce energy and water use.
Promoting smart behavior, policy and improved efficiency helps Guelph build a road map to achieve 100% renewable energy decades before 2050. This has the added benefit of a healthier community and a more resilient local economy.