Event Information
Location
Ryerson University
380 Victoria Street
Toronto, ON M5G 2L1
Canada
Description
Increased Revenue through Community Engagement: The "Shared Value" Advantage
At this TSSS event you will learn how you can leverage the values you share with your customers to make your company more profitable. You will discover how you can achieve a competitive advantage while experiencing the satisfaction of knowing you are helping to solve a social problem. This is the promise of Shared Values and this TSSS event will give you the tools you need to bring it to your company.
It might sound too good to be true but this concept has been proven repeatedly in the three years since Michael Porter coined the phrase "Shared Value" in the Harvard Business Review. So how do you ensure that your company is ready to engage in this conversation and seize this opportunity? When and how will the benefits materialize? How do you quantify the ROI? Where do you look for partners? How do you get started? These are the questions that will be answered through specific case studies and explanations of proven business strategies at our TSSS event on May 28th.


DATE: Wednesday, May 28, 2014 (registration closes May 23rd)
TIME: 4:30-7:30 EST (snacks & networking from 6:35-7:30)
NEW LOCATION: Ryerson University, Podium Bldg, The Commons Room 250, 380 Victoria St. (map)
FREE LIVE WEBCAST & twitterchat #tssschat from 5:00 - 6:00 PM EST (Tickets for both the live event and the webcast must be purchased in advance)


Distinguished Guests:
Justin Bakule

Executive Director
Shared Value Initiative
Tim Faveri
Dir., Sustainability & Responsibility
Tim Hortons
Join us on May 28th as two sustainability champions, Justin Bakule, Executive Director of the Shared Value Initiative, and Tim Faveri, Director of Sustainability at Tim Hortons, clearly show how exploring the values you share with your customers can unlock new revenue streams for your company.
Tim will discuss the exciting work that has taken place at Tim Hortons through its Coffee Partnership Program. Justin will share stories of the business case for shared value initiatives from Mars Inc. (improving cocoa production in West Africa), Arauco (leading Chilean forestry company), Novartis (working in rural India) and Mercy Corps (international humanitarian NGO).
During the event we will explore some of the following:
How you can use social issues as a strategic lens to address business opportunities
How to use your corporate culture to find "shared value" opportunities
Why the values of your senior leaders are essential to your success
How Tim Hortons has delivered social benefits to its coffee suppliers in Central and South America

How Mars Inc. has driven positive change within its cocoa supply chain

How Novartis has found new revenue streams by bringing improved health to rural Indian communities

How to measure your Shared Value Initiative ROI
________________________________________________
Breakout Session Facilitated By:
Media and Twitterchat Partner
________________________________________________
Agenda:
4:30 – 5:00 pm: Registration, snacks and networking
5:00 – 5:15 pm: Introductions and special announcements
5:15 – 5:45 pm: Justin Bakule and Tim Faveri
5:45 – 6:05 pm: Small group breakout session
6:05 – 6:35 pm: Groups report back to main audience and general Q and A
6:35 – 7:30 pm: Networking and snacks

Ticket price includes speaker, snacks and non-alcoholic beverages.
Please remember the environment - no printed tickets are necessary, a master list of attendees will be at the door. All sales are final - no exchanges or refunds.
Space is Limited - Tickets MUST be purchased in advance

__________________________________________________________________________
Justin Bakule is the inaugural executive director of the Shared Value Initiative. He came to the role with over 15 years of experience advising corporations, foundations, non-profits, and governments on issues of strategy and performance management. He has played a leadership role in FSG's shared value consulting and has worked with a variety of clients including: Mars Inc., focused on improving cocoa production in West Africa and rice production from the Mississippi Delta; Arauco, a leading Chilean forestry company; and Mercy Corps, international humanitarian NGO. Justin is an experienced public speaker having addressed executive teams, industry organizations, and academic audiences around the world on shared value and the role of the corporation in society.
Tim Faveri leads Tim Hortons sustainability and responsibility initiatives and activities. Tim is responsible for cross-functional execution of the company's sustainability and responsibility strategy, stakeholder engagement and corporate sustainability reporting. Prior to joining Tim Hortons, Tim was a senior leader in Deloitte's Corporate Responsibility and Sustainability Practice.
---
Venue Sponsor

We are very pleased to have Ryerson University and the Chang School of continuing education host our events. Please follow the link to learn more about Ryerson.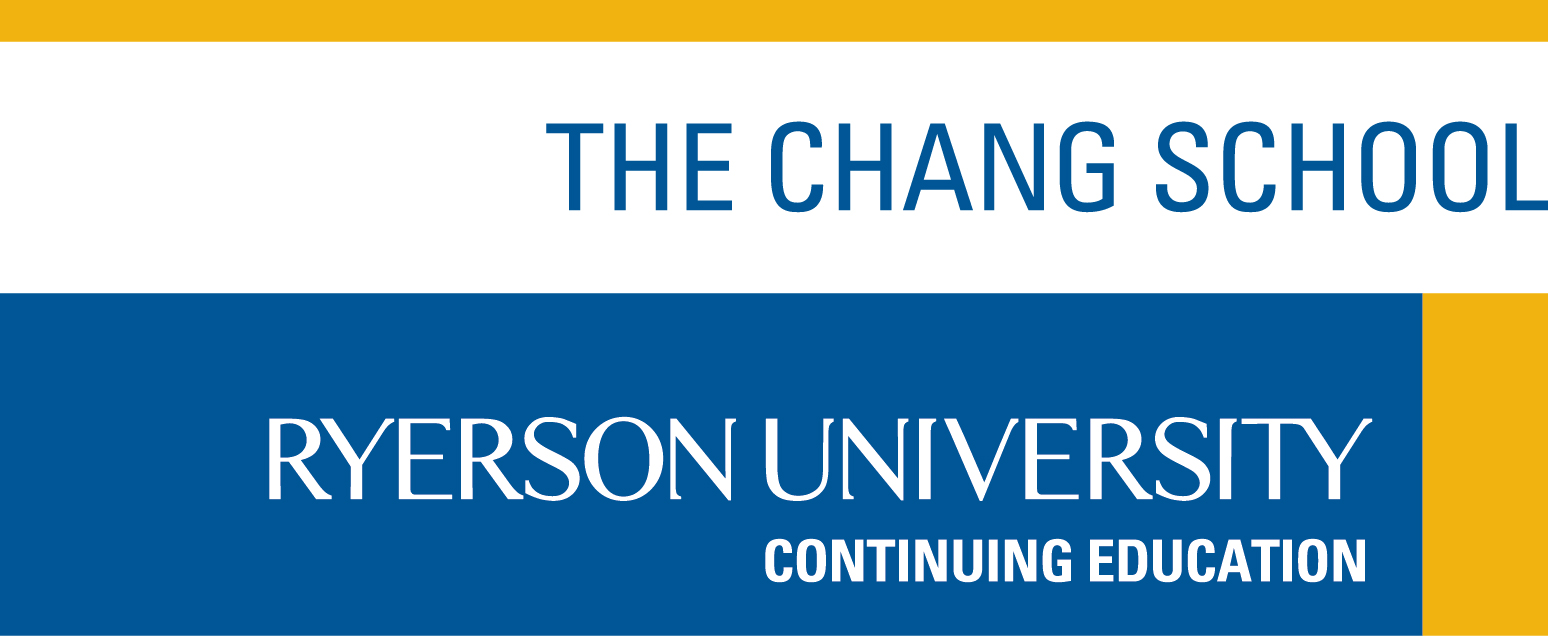 ---
Thanks to our Promotional Partners:
Date and time
Location
Ryerson University
380 Victoria Street
Toronto, ON M5G 2L1
Canada