Description
Are you affected by brain injury/stroke?

Join us for our upcoming exercise workshop,
Increasing Your Personal Resiliency
It can be challenging managing the many aspects of caring for someone with an ABI. What gives you the strength to continue and how can you improve your ability to "bounce back"? Resilience isn't something we are born with; it's a skill we can learn and work on through life. This workshop will help you understand what resiliency is and strategies to improve your personal resilience. We will also have some handouts on resilience for you to take home!
Presenter, Wendy Johnstone M.A., Gerontology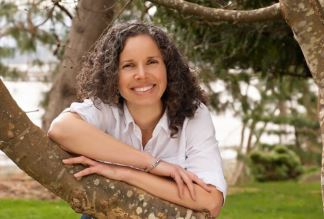 Wendy Johnstone is the owner and operator of Keystones Eldercare Solutions and formerly coordinated the Community Navigator Program at the Nanaimo Brain Injury Society. With a Master's Degree in Gerontology and close to 20 years experience in case management, system navigation and stroke, Wendy is passionate about supporting family caregivers and the people they are caring for in making informed decisions.
This workshop is free for people with acquired brain injury/stroke and family caregivers.
For more information contact Adrienne 250-753-5600 ext. 202 or adrienne@nbis.ca