Description
In partnership with Indie MEGABOOTH, GamePlay Space and Humble Bundle, we invite you to a unique evening where you'll learn, network, playtest and connect with the gaming community all at once!
Open to everyone, this event includes a talk and Q&A by Kelly Wallick from Indie MEGABOOTH. Game developers are invited to come introduce themselves to John Polson from Humble Bundle (bring a gameplay video or a demo!). It will also be the opportunity to try out local indie studios' most recent builds! Finally, there will be food and drinks!!
Make sure you RSVP, places are limited!
Schedule
Please DO NOT arrive early.
6:00 PM – Doors open, playtest and networking
7:00 PM – Talk and Q&A with Kelly Wallick
8:00 PM – Playtest and networking
9:30 PM – End of the evening
Building the IMB and lessons learned in community building
In this talk, Kelly will be taking a retrospective look at building the Indie MEGABOOTH and the community that surrounds it. It's been over 5 years and 700+ companies later since the initial Indie MEGABOOTH was run in early 2012 - which means plenty of experiences, success, failures, lessons and anecdotes to share! With a focus on community building and sustainable growth, along with extensive first hand observational views of hundreds of small teams, many of these lessons can be applied to your own community, company or initiative no matter how big or small!
About Kelly Wallick, Indie MEGABOOTH
Kelly Wallick is the founder and President of the Indie MEGABOOTH. Recently appointed as chairperson of the Independent Games Festival, she's involved in local community building along with creating cross community networks and acts as an advocate for indie developers with platform holders, distributors, publishers and press.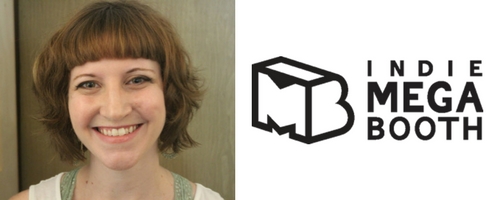 About John Polson, Humble Bundle
Also co-creator and organizer of alt.ctrl.GDC, I fell in love with game devs since we first met at the very first PAX East years ago. I'd never chatted with a developer before then, but it was so inspiring to meet people equally passionate about games AND intelligent enough to make their passion come to life! From that moment, I have been committed to helping developers make their games a reality and I'm so excited and humbled to be in that position.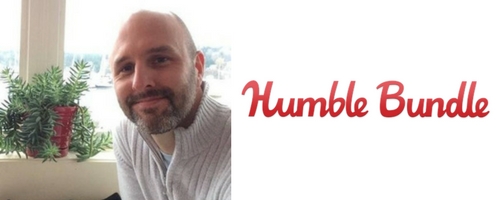 Playtesting teams
---
This event is made possible by the following partners:
Indie Interfaces is an academic research project that facilitates the exchange of knowledge and resources between academic researchers and key stakeholders involved in the production, distribution, and reception of independent and alternative games (defined broadly). It is funded by the Social Sciences Research Council of Canada, supported by both TAG and ReFIG, and led by Dr. Felan Parker, Dr. Bart Simon, and Dr. Jen Whitson.
The Indie MEGABOOTH is a showcase of independent game developers working together to shine a spotlight on indie games and create a positive impact on the gaming community as a whole. We help hundreds of small teams all over the world build their communities and get their games in front of the fans, publishers, platforms, and partners who love their games.

GamePlay Space aims to bring the independent game development community together under one roof. Serving as a shared workspace for small studios and freelancers, we open the door to opportunistic, mutually beneficial creative collaborations. With a focus on education and hands-on workshops, GamePlay Space benefits local talent across a broad range of skills and expertise and serves as a platform to drive the commercial success and sustainability of the community as a whole.
Humble Bundle sells games, ebooks, software, and other digital content through pay-what-you-want bundle promotions, the Humble Store, and the Humble Monthly curated subscription service. Since the company's launch in 2010, Humble Bundle and its community have raised more than $97 million for a wide range of charities across the world.
Organizer of Indie Interfaces Social
What is GamePlay Space?
GamePlay Space is a non-profit dedicated to supporting and enabling the success of video game developers by nurturing a community, sharing knowledge and creating opportunities.
Follow us @gameplayspace, join our Discord, and subscribe to our newsletter to keep up with upcoming events!
L'Espace Ludique, c'est...
...une OBNL qui soutien et à permettre le succès des développeurs de jeux vidéo en nourrissant une communauté, en partageant des connaissances et en créant des opportunités.
Suivez-nous sur Twitter, rejoignez notre serveur Discord ou abonnez-vous à notre infolettre pour recevoir toutes nos dernières informations et événements à venir!