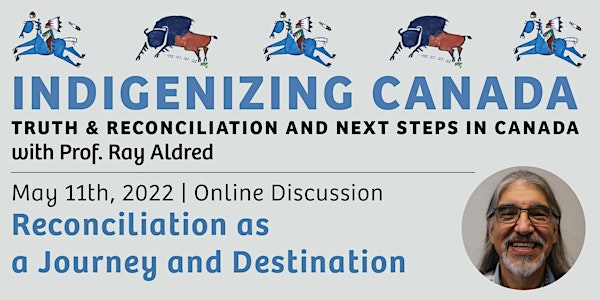 Indigenizing Canada: Reconciliation as a Journey and Destination
Reconciliation aims at transformation, but it is a transformation that is ongoing.
About this event
One of the calls to actions is to reaffirm the treaty relationship between newcomers and First Nations. It is through relationship with Indigenous people that newcomers can begin to take on a kind of Indigenous identity. An identity founded upon justice not colonization.