Join the Indigenous Art Adventures with Lance Cardinal.
About this event
Join the next Indigenous Art Adventures LIVE on the Facebook page
Supplies:
Cardboard or foam core,cut into 8 ½ X11
4 full sheets of coloured paper in different blues
Yellow paper for moon and light blue for clouds (or white)
Cardboard or foam core bits as spacers
Yellow paint and painting supplies
Scissors
Glue stick and white glue or Glue gun
Overview:
Todays episode is all about DREAMS! Students will learn the Cree word for Dreams, and then create their own 3d Dreamscape. This activity can be difficult and I recommend teachers watch the episode first and then decide on how to distribute supplies.
Additional Ideas:
Allow students to create their own dreamscape, same 3D framing, without clouds and moon and adding their own dreams instead.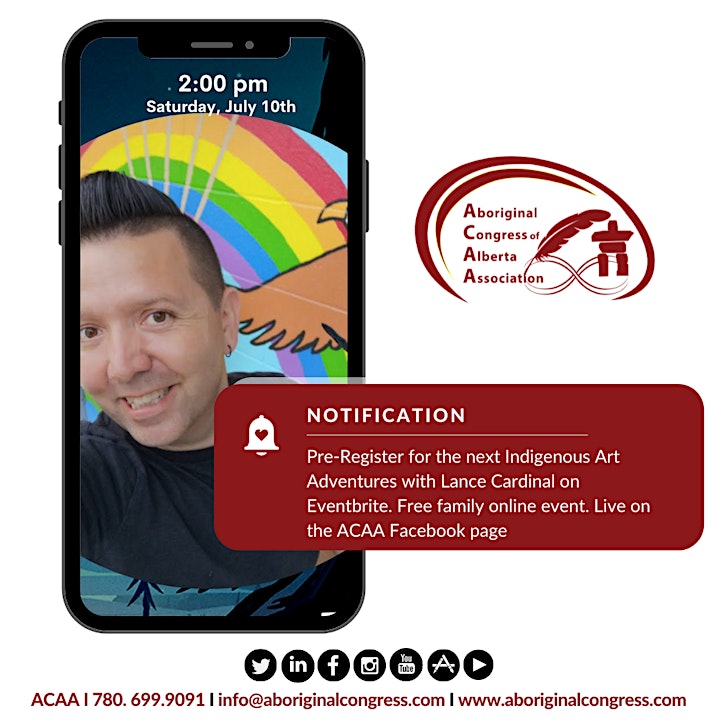 Organizer of Indigenous Art Adventures with Lance Cardinal