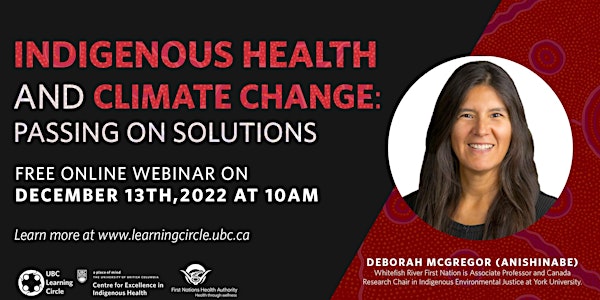 Indigenous Health and Climate Change: Passing on Solutions
This presentation will explore the intersection between planetary health, climate change and the well being of Indigenous peoples.
About this event
Deborah McGregor (Anishinabe), Whitefish River First Nation is Associate Professor and Canada Research Chair in Indigenous Environmental Justice at York University. Her research has focused on Indigenous knowledge and legal systems and their various applications in diverse contexts including water and environmental governance, environmental and climate justice, health and environment and sustainability.