About this Event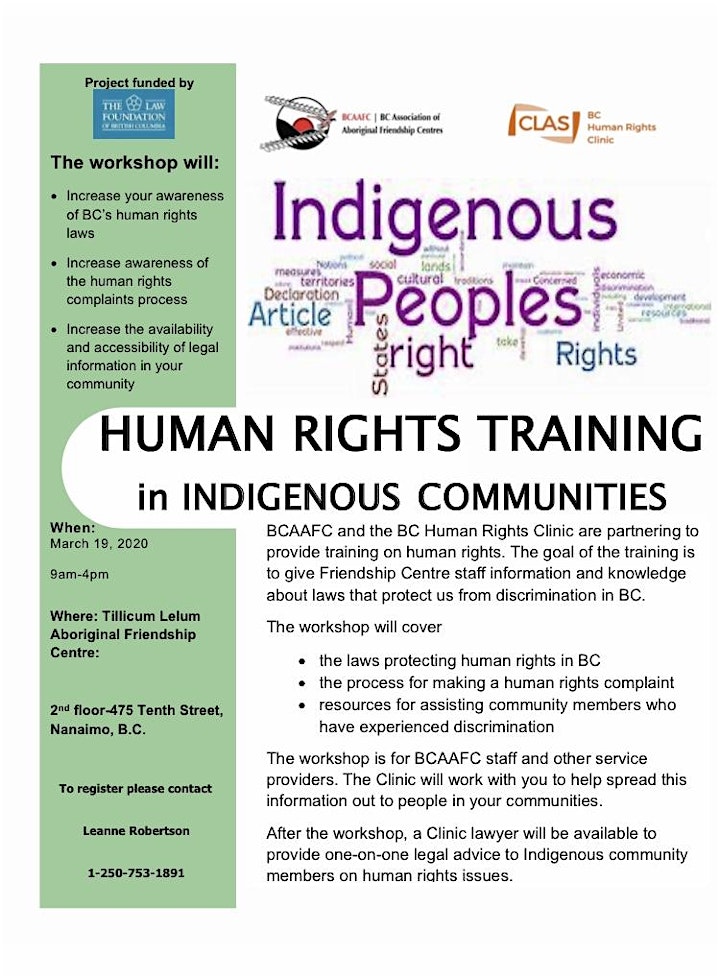 BCAAFC and the BC Human Rights Clinic are partnering to provide training on human rights. The goal of the training is to give Friendship Centre staff information and knowledge about laws that protect us from discrimination in BC.
The workshop will cover
• the laws protecting human rights in BC
• the process for making a human rights complaint
• resources for assisting community members who have experienced discrimination
The workshop is for BCAAFC staff, hosted by Tillicum Lelum Friendship Centre and open to Port Alberni, Courtney, Duncan, and Victoria Friendship Centre staff, and other service providers invited by Tillicum Lelum Friendship Centre.
Please have your staff register on Eventbrite directly to secure their spot or please contact Leanne Robertson at 1-250-753-1891.