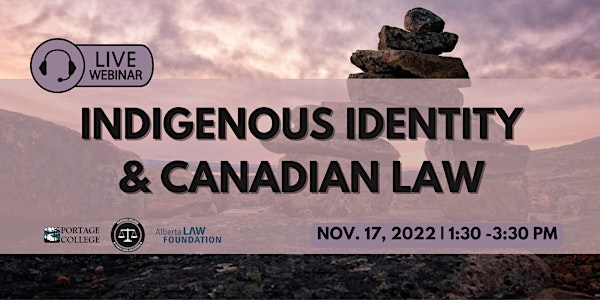 Indigenous Identity & Canadian Law (Webinar)
Exploring the legal and cultural complexities of Indigenous Identity in Canada.
About this event
Indigenous Identity & Canadian Law
Perceptions of Indigenous identity can be complex as definitions may have legal implications that often operate in perplexing ways. In this workshop, participants will develop an understanding of the historical, legal and contextual terminology pertaining to Indigenous Peoples through examination of the various ways in which Indigenous peoples in Canada self-identify and are defined by the state—and the ways in which these two systems of definition, one based in law and legislation, the other in family tradition and community practice, are frequently in conflict.
This workshop comes with a Certificate of Completion . The workshop will end with a sharing circle; a safe and inclusive space for discussing sensitive issues. 
Zoom log-in details will be sent to registrants on the day prior to session. Please check the email you register with or contact Shelley.jackson@portagecollege.ca