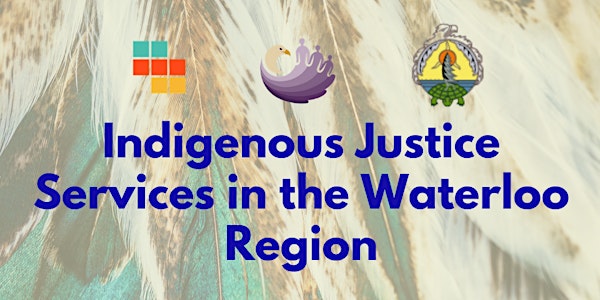 Indigenous Justice Services in the Waterloo Region Lunch & Learn
Indigenous Justice Services in the Waterloo Region Lunch & Learn
About this event
In celebration of National Indigenous History Month we hope to highlight the services that are provided for Indigenous peoples in our community.
Please join Lu Roberts and Amanda Trites for this open lunch & learn workshop outlining the legal services available for Indigenous People in the Waterloo Region.
Lu Roberts is the Indigenous Justice Coordinator at Waterloo Region Community Legal Services and assists Indigenous Identified individuals in navigating areas of law such as: Landlord-Tenant, Social Benefits (OW, ODSP, CPPd), Employment, Employment Insurance and Consumer Debt.
Amanda Trites is the Program Coordinator for Dehsahsodre Legal Services at Healing of the Seven Generations assisting Indigenous Identified individuals in navigating Criminal and Family Law.