Indigenous Tourism Alberta is proud to present the Roadshow Summit series, which will consist of 2, one day, socially distanced summits.
About this event
Indigenous Tourism Alberta is proud to present the Roadshow Summit series, which will consist of a one day, socially distanced tourism summit in two locations across Alberta. This is in response to the limited public gathering allowances due to COVID-19, in which we had to postpone our usual 2-day summit. After the two events, ITA will be hosting a 1-day Digital Summit for people who could not participate come November.
Indigenous Tourism Alberta is excited to announce that we will be hosting one of the summits at Metis Crossing for September 11 and a location to be announced in Calgary for September 18.
ITA is working closely with AHS to follow all health and safety guidelines to ensure a safe and fun summit. There will be no more than 100 attendees during the conference, and everything will be done in covered outdoor spaces with one-way traffic, individually packaged lunches, and sanitization procedures in place.
Join us for a one-day gathering of sharing stories, knowledge, and insights into how to further develop Indigenous Tourism in Alberta with a dual focus on community and entrepreneurship.
In partnership with industry leaders, Indigenous Tourism Alberta has organized a full day of keynote speakers, panel discussions, and inspiring sessions to help you discover pathways to success in Indigenous tourism in Alberta, as a community or as an independent entrepreneur.
Full conference registration for both the in-person Summit and Virtual Summit is $150 per person. However, participants can also choose to attend the In-person Summit only for $80 or the Virtual Summit for $75. Full detailed conference agenda to come. Registration includes coffee breaks, an Indigenous Inspired lunch and a Cultural Showcase during lunch.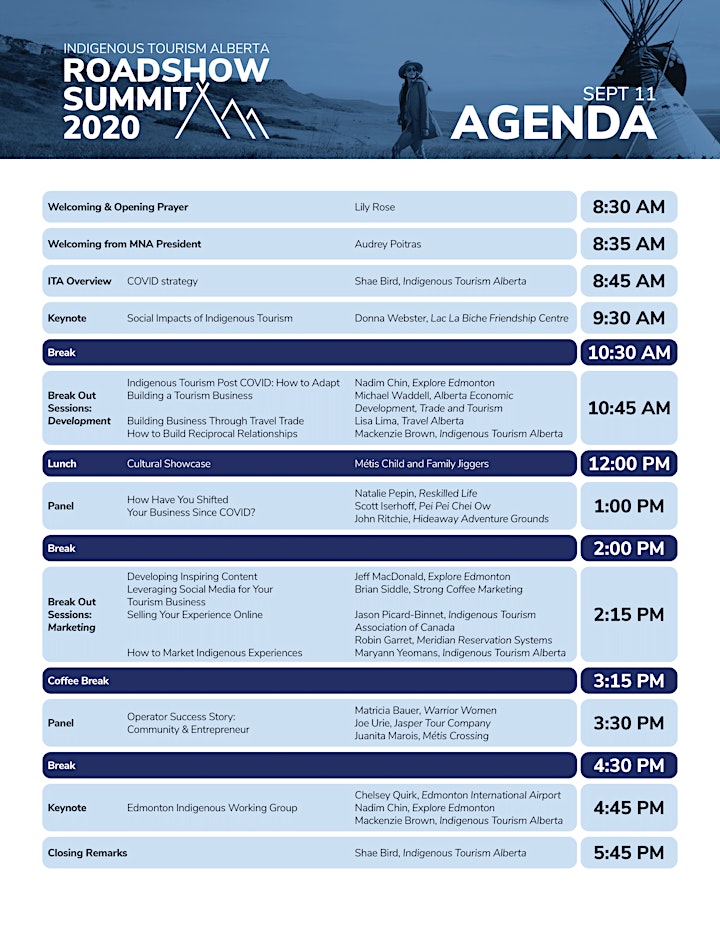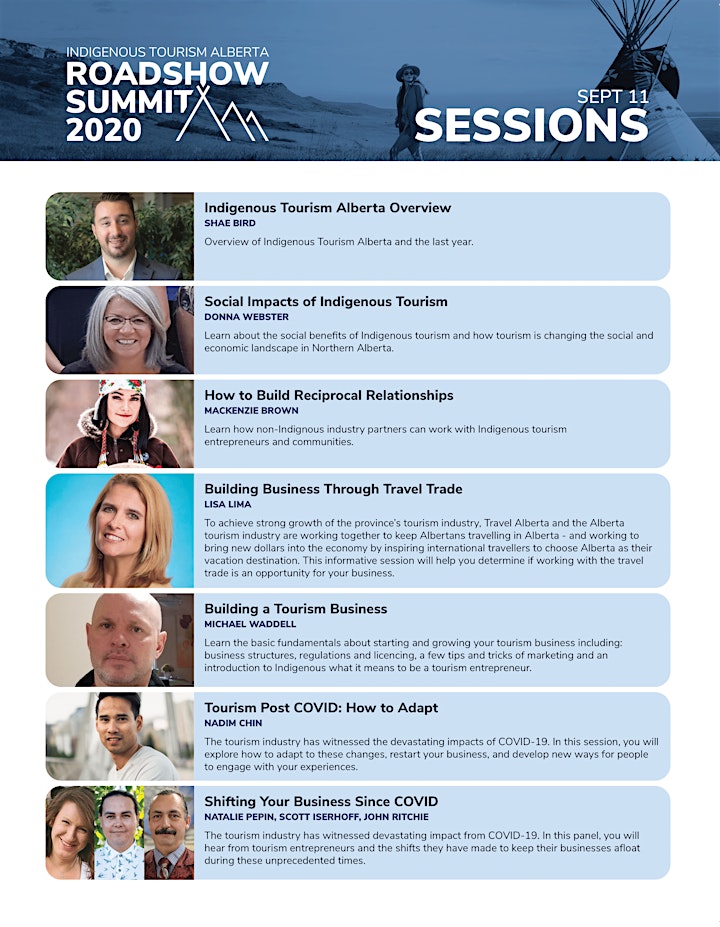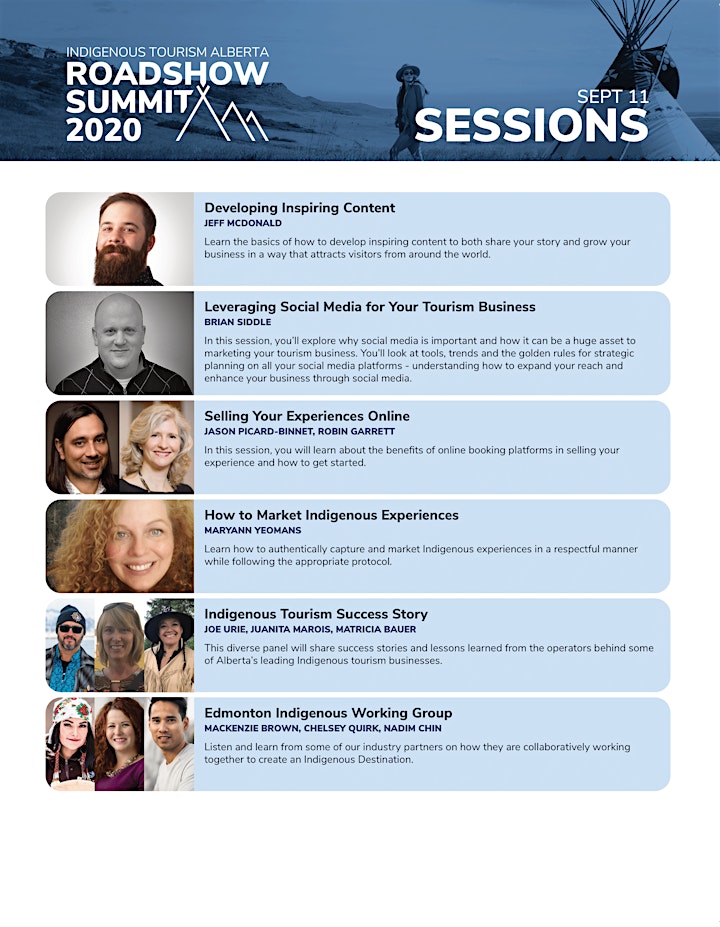 Organizer of Indigenous Tourism Alberta RoadShow Summit- Edmonton Region
Indigenous Tourism Alberta (ITA) is a non-profit Indigenous organization devoted to help grow and promote authentic, sustainable and culturally rich Indigenous tourism experiences we want to share with the world.
Indigenous Tourism Alberta (ITA) encourages and promotes authentic Indigenous tourism that showcases the unique and immersive experiences offered by its members throughout our four regions; North, Central and Southern Alberta as well as the Rockies. ITA's goal is to enhance economic viability, further engage and support our Indigenous peoples and nurture these partnerships throughout the province by sharing our stories, culture and experiences with a global audience.
With its head office in Calgary, Indigenous Tourism Alberta (ITA) strives for streamlined leadership in Indigenous tourism, creating a co-ordinated voice and a shared vision of goals under the leadership of a passionate and dedicated board of directors and staff.